Benefit 2012
On Monday, October 22, two teams of select New York City theatre professionals will compete in a game of Superhero-themed Family Feud!
It's a show, it's a party, it's a fundraiser for Flux! Click HERE to see the amazing lineup of contestants!
(only $20 online, $25 at the door)
The Time: Monday, October 22
Doors open at 7pm
Feud starts at 8pm
Drinking and Dancing until ?pm!
The Place: The Cabanas at the Maritime Hotel
(enter at corner of 9th Ave and 17th Street) (map)
Can't join us? That's ok! You can still support us by buying raffle tickets! Purchase raffle tickets HERE, and stay tuned for more information on the prizes.
The Contestants
KATHLEEN CHALFANT
Broadway: ANGELS IN AMERICA (Tony and Drama Desk nominations); City Center ENCORES! BLOOMER GIRL (Dolly Bloomer), RACING DEMON (New York premiere, dir. by Richard Eyre), DANCE WITH ME, M. BUTTERFLY.  Off-Broadway credits include: RED DOG HOWLS by Alex Dinelaris, PAINTING CHURCHES by Tina Howe,  PROPHECY by Karen Malpede, FAMILY WEEK by Beth Henley,  VITA & VIRGINIA with Patricia Elliot at the Zipper Theatre;  DEADMAN'S CELL PHONE by Sarah Ruhl at Playwrights Horizons. In addition to WIT for which she won the Drama Desk, OBIE, Lucille Lortel, and Outer Critics Awards, Kathleen has appeared Off-Broadway in A HARD HEART by Howard Barker at Epic Theatre Ensemble; SPALDING GRAY: STORIES LEFT TO TELL at The Minetta Lane Theatre; GREAT EXPECTATIONS at Theatreworks/USA; 5 BY TENN at Manhattan Theatre Club; GUANTANAMO at the Culture Project directed by Nicholas Kent and Sacha Wares; THE LAST LETTER by Vasily Grossman directed by Frederick Wiseman, Alan Bennett's TALKING HEADS; SAVANNAH BAY by Marguerite Duras; FAR AWAY by Caryl Churchill. Other New York credits include:  Phaedra in DELIRIUM (CSC); IPHIGENIA AND OTHER DAUGHTERS (by Ellen Mclaughlin);  ENDGAME (directed by David Esbjornson); THE PARTY (from three stories by Virginia Woolf adapted by Ellen McLaughlin, directed by David Esbjornson); THREE POETS (by Romulus Linney); SISTER MARY IGNATIUS . . . (by Christopher Durang); JUST SAY NO (by Larry Kramer). Additional Awards include: 1996 OBIE Award for Sustained Excellence of Performance; 1998 Connecticut Critics Circle Award (Wit); 2000 Ovation, Garland, and Los Angeles Drama Critics Circle Awards (Los Angeles) for WIT.   She received the Drama League and Sidney Kingsley Awards for her body of work.
RACHAEL HIP-FLORES
Rachael was seen in Flux's production of DEINDE, and will be appearing next in Hearts Like Fists. Webseries: Anyone But Me (IAWTV, Streamy, Indie Soap Awards Winner, Best Lead Actress in a Drama, five further nominations), Good People in Love, (Best Lead Actress in a Drama, Indie Intertube Award Nominee). Selected Theater: Cymbeline (Imogen, Judith Shakespeare Company), Narrator 1 (Theater Row), Two Gentlemen of Verona (TBG Theater), Trying (Bushwick Starr), Much Ado About Nothing (Shakespeare's Globe), and readings with Harvey Fierstein, Kristen Johnston, Lee Tergesen, Reed Birney, and Lynn Nottage.
VIRGINIA LOULOUDES
Virginia (Ginny) Louloudes has served as A.R.T./New York's Executive Director since 1991. Since her arrival at A.R.T./New York, the organization's budget has nearly tripled and its membership has grown from 150 to 350 theatres and related organizations. As one of the chief advocates of New York City's not-for-profit theatre community, Ms. Louloudes has conducted economic impact studies and written special reports, including the recently released Theatres for the 21st Century, which came out of the organization's 2009 Rockefeller Foundation Cultural Innovation Fund grant to explore sustainable operating models for small and mid-sized theatres; The Fiscal Crisis of 2008 and its Impact on New York City's Not-for-Profit Theatres; and New York City's Not-for-Profit Theatres in the Post-September 11th Era: Challenges and Opportunities, the first report on the impact the tragic events of 9/11 had on the not-for-profit theatre community and the future needs of the field. Ms. Louloudes conceived and developed many of A.R.T./New York's signature programs, including the Nancy Quinn Technical Assistance Program, The Bridge Loan Fund, shared office and rehearsal facilities South Oxford Space and Spaces @ 520, and the Harold and Mimi Steinberg Theatre Leadership Program. Ms. Louloudes currently serves on the Executive Committee of the New York City Arts Coalition, the Board of the John Golden Foundation, the Board of Advisors to the Martin E. Segal Theatre Center, and has served as a panelist for the National Endowment for the Arts and The Andrew W. Mellon Foundation, and as an Arts International marketing consultant to performing arts organizations in Prague. She has taught arts marketing in the Masters of Arts Management Programs at New York University and Marymount Manhattan College, and has served as a guest speaker at the Yale School of Drama. Ms. Louloudes has a BA in Humanities from Johns Hopkins University and an MA in Performing Arts Management from American University.
Ralph B. Peña
Ralph is a founding member and the current Artistic Director of the Obie and Drama Desk Award winning Ma-Yi Theater Company. Recent directing credits include Michael Lew's Microcrisis (EST/Youngblood and Ma-Yi Theater Company), Lloyd Suh's Children of Vonderly (Ma-Yi) and Happy End of the World (Children's Theater Company and Ma-Yi at Arena Stage), Nicky Paraiso's House/Boy (La Mama ETC, Singapore and Dublin Theater Festivals), and Savage Acts by Kia Corthron, Han Ong, Sung Rno, and Jorge Ignacio Cortiñas (Ma-Yi). He is also the author of Flipzoids, Dead Man's Socks, I__NY, Project: Balangina (with Sung Rno), and additional text and lyrics for Lonnie Carter's The Romance of Magno Rubio (Obie Award). Apart from Ma-Yi Theater Company, his work has been seen at Long Wharf Theater, KumuKahua, Northwest Asian American Theater, ASIA Theater, San Diego Asian American Rep, La Mama ETC, Philadelphia Shakespeare, Victory Gardens, Laguna Playhouse, Fox Theater, NYSF/Public Theater, the Odeon Theater in Romania, and the Cultural Center of the Philippines. Ralph was one of the lead organizers of the first U.S. Artists contingent to the World Social Forum in Nairobi, Kenya. He is a member of the Ma-Yi Writers Lab, and Ensemble Studio Theater.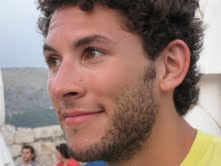 MAC ROGERS
Mac Rogers is a playwright based in Brooklyn whose Honeycomb Trilogy earned an NYIT Award and 2 New York Times Critic's Picks. Mac is a huge Flux fan who has never seen Family Feud, and probably just watched 6 minutes of it on Youtube this afternoon when he suddenly remembered he was doing this tonight!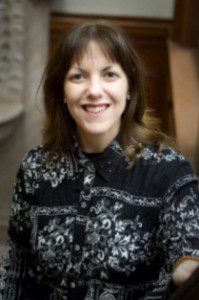 CARIDAD SVICH
Caridad Svich received a 2012 OBIE Award for Lifetime Achievement in the theatre, and the 2011 American Theatre Critics Association Primus Prize for her play The House of the Spirits, based on the novel by Isabel Allende. She has been short-listed for the PEN Award in Drama four times, including in the year 2012 for her play Magnificent Waste. In the 2012-13 season: 2012 Edgerton Foundation New Play Award round two recipient GUAPA receives a rolling world premiere courtesy of NNPN at Borderlands Theater in Arizona, Miracle Theatre in Oregon and Phoenix Theater in Indiana; her 4-actor play Love in the Time of Cholera, based on the novel by Garcia Marquez, will premiere at Repertorio Espanol in NYC; and The Tropic of X will receive its English-language premiere at Single Carrot Theatre in Baltimore. There will also be regional premieres of In the Time of the Butterflies (based on the novel by Julia Alvarez) at Mixed Blood Theatre in Minneapolis and The House of the Spirits at Gala Hispanic Theatre in Washington D.C, and academic premiere of her fantasia on 1963, Pop culture and the Kennedy assassination The Archaeology of Dreams at University of Nebraska-Omaha. She is alumna playwright of New Dramatists, founder of NoPassport theatre alliance & press (http://www.nopassport.org), Drama Editor of Asymptote journal of literary translation, associate editor of Routledge/UK's Contemporary Theatre Review and contributing editor of TheatreForum. She is an entry in the Oxford Encyclopedia of Latino Literature. Website: www.caridadsvich.com.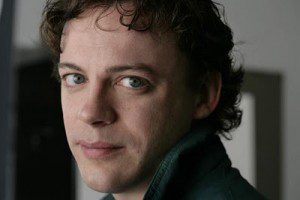 MATTHEW TRUMBULL
Matthew Trumbull is the writer and performer of the one-man play The Zebra Shirt of Lonely Children, which just finished its critically-acclaimed run at the 2012 NY Intl. Fringe Festival and Fringe Encore Series, winning an FringeNYC Award for Overall Excellence – Solo Performance. This year also marked his Flux Theatre Ensemble debut  in DEINDE by August Schulenburg.  He next appears in the short play Redemption by Lisa Bankert, as part of the Estrogenius Festival opening November 9th.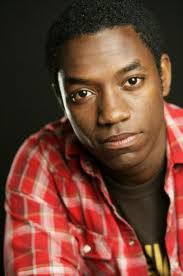 CHINAZA UCHE
Chinaza is an actor/dancer/resident man of mystery. He was seen in Flux's production of Ajax in Iraq, and will be appear next in Hearts Like Fists. Film: Ma' George (Feat. Isaach De Bankole), Terry Richardson's Last Hours ( Cannes Film Festival 2012), Threading Needles (East Harlem International Film Festival 2012). Selected Theater: Flipside (New York Fringe Festival - Best Ensemble; Broadway World Connecticut Awards - Best Actor Nomination), The Brothers Size (Best of Baltimore Awards 2012 - Best Play), Ajax in Iraq (New York Innovative Theatre Awards - Outstanding Production of a Remounted Play), The Painter (Strawberry One-Acts Festival 2011 - Best Actor nomination.) He loves Flux. Thinks they are the Bees Knees. He also terrified of participating in Family Feud. The stakes are going to be EXTREMELY HIGH for him.
We look forward to seeing you at Flux Family Feud!
Purchase your ticket to the event here