Rage Play
The Story
Three women stand over the man they've killed, struggling to understand how it happened and why he keeps coming back to life. Again and again and again. Inspired by the #MeToo movement, Nandita Shenoy's outrageous black comedy Rage Play explores the cost women face in fighting back against misogyny and patriarchy, and how they might be complicit in these systems. Through their purgatory, the women aim for liberation…and maybe even a little sweet revenge.
---
What's a Living Ticket? This production continues our Living Ticket initiative, which makes Flux's shows free for all to attend. Well, not exactly free: it costs a lot to create these productions, and we want to provide our team a living wage. So while you don't have to pay anything, we encourage you to support Flux with a donation when you reserve your Living Ticket. To learn what it would take for us to pay a living wage, check out our Open Book program, which shares our production budget and suggests levels of giving.
TICKETS FOR RAGE PLAY WILL BE AVAILABLE SOON
---
The Creative Team includes: Scenic Design by Will Lowry, Lighting Design by Kia Rogers, and Fight Direction by Rocio Mendez The Cast will be announced soon.
---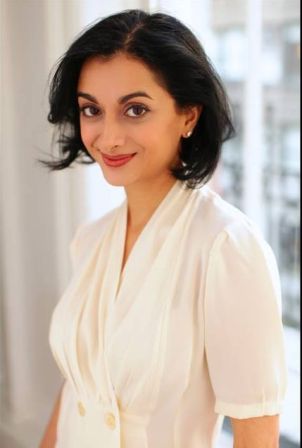 NANDITA SHENOY (Playwright) (she/her/hers) is a New York-based writer-actor who loves to hear an audience laugh. She returns to Flux as a playwright after performing in their Marian, or The True Tale of Robin Hood. Her play Washer/Dryer has been produced multiple times across the country after its world premiere in Los Angeles at East West Players and an Off-Broadway production in which she also starred. Her first full-length, Lyme Park: An Austonian Romance of an Indian Nature, was produced by theHegira in Washington, DC, and more recently, her play Satisfaction completed a developmental run at the Academy of Dramatic Arts. Her one-acts, Marrying Nandini, By Popular Demand, Rules of Engagement, You Are Here, and A More Perfect Date, have been produced in New York City and regionally. Currently, she is developing her play Baby Camp. Nandita has acted in world premieres of new plays by Richard Dresser, Madhuri Shekar, Chelsea Marcantel, Adam Szymkowicz, and Eric Pfeffinger as well as a season at the Alabama Shakespeare Festival. Nandita is the winner of the 2014 Father Hamblin Award in Playwriting for her commissioned one-act, Safe Haven, and a 2018 Mellon Creative Research Fellowship at the University of Washington School of Drama in partnership with Ma-Yi Theater Company. She is a proud member of the Ma-Yi Writers Lab and the Dramatists Guild. Nandita holds a BA in English literature from Yale University. nanditashenoy.com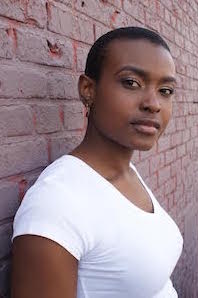 LORI ELIZABETH PARQUET (Director) (she/her/hers) is an actor, director, and playwright from New Orleans, Louisiana with a B.A. in Theatre Arts from Cornell University. Her New York City stage credits include Macbeth, Dispatches From (A)mended America (Off-Broadway, Epic Theatre Ensemble), The Providence of Neighboring Bodies (Dutch Kills Theater/Ars Nova), The Honeycomb Trilogy: Sovereign (Gideon Productions), Medea (Phoenix Theatre Ensemble), Dog Act, Ajax in Iraq, Honey Fist, Operating Systems (Flux Theatre Ensemble), and Republic, Baal, Murder In the Cathedral (JACK/Hoi Polloi). She made her international debut performing in Pillars of Society at Teater Ibsen in Skien, Norway. She also performed in The Providence of Neighboring Bodies at the Edinburgh Fringe Festival in 2018. In 2019 she was nominated and won the New York Innovative Theatre Award for Best Actress in a Lead Role for her performance in Operating Systems. As a director, Lori has directed Topdog/Underdog at Princeton Summer Theater and assistant directed The Public Theater's most recent Shakespeare in the Park productions of As You Like It, and Twelfth Night.  She was also an acting coach on Disney's Hercules, a Public Works production.  Lori just served as Associate Director of New York City Center's Encores: Off-center production of Maria Irene Fornes' Promenade and has directed many readings and workshops with Public Works, Flux Theatre Ensemble, The Brooklyn Generator, and other theatre companies across New York City.  As a playwright, Lori was selected as one of six featured playwrights for Season Five of The Fire This Time Festival, which produced a reading of her full-length play In Communion. Her short plays Sir and Blood Money have been produced through Flux Theatre Ensemble and New York Madness respectively.