Wife of QuamBi Professor Catches Virus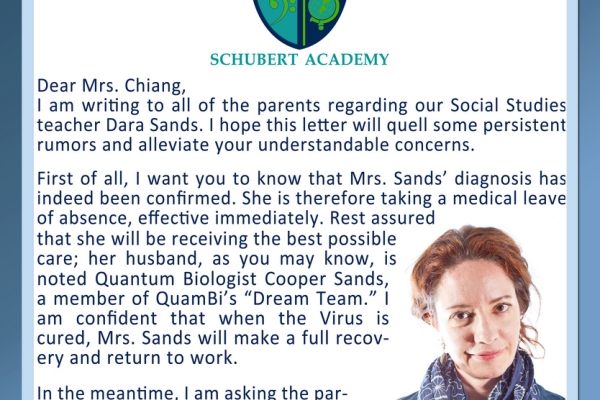 Photo and graphic design by Isaiah Tanenbaum. Pictured: Alyssa Simon as Dara Sands.
More awesome world-building from the mind of Isaiah!
Dara Sands is only in two scenes, but she is omnipresent in the play. She is the only character infected with the virus, and is our ambassador from the world of illness. She makes what could be an abstraction painfully real. She also offers us an alternative to the scientists, so sure and driven in their work, as a character uncertain of who she is and where she's going. Even Mindy and Bobby seem clear of their place in their non-science world…only Dara, like us, is suspended in uncertainty.
Here is the image in full: