Flux's 4th Annual Family Feud Photos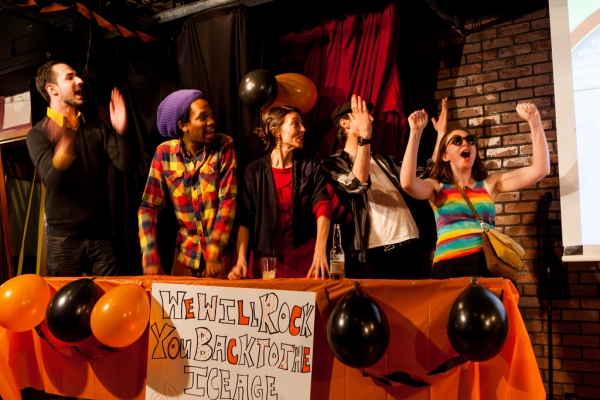 (Photo by Isaiah Tanenbaum. Pictured: Surprise Audience Winner, Keely Gipson, Andrea Thome, Nat Cassidy, Jordana Williams.)
And what a Feud it was!
On November 21, 100 attendees strode into the Broadway Comedy Club for the high-school themed Fourth Annual Flux Family Feud. An electric battle was fought between the Dinos and Jaguars, with the Jaguars clawing out a hard-won victory. And Flux was a winner, too, raising a Feud-record $3,955 dollars. Thank you to our amazing benefit committee, who made the feud, the posters, the photo booth and every other touch of magic happen; thanks to our contestants, and to our host with so much most you should spread it on toast, Matt Archambault; and to everyone who donated a raffle prize, purchased a ticket or otherwise made the event a success. Thanks to you, we have almost reached the end zone of our fundraising drive!
Learn more about the event, the raffle prizes and winners, and enjoy the pictures, all courtesy of the deft lens of Isaiah Tanenbaum!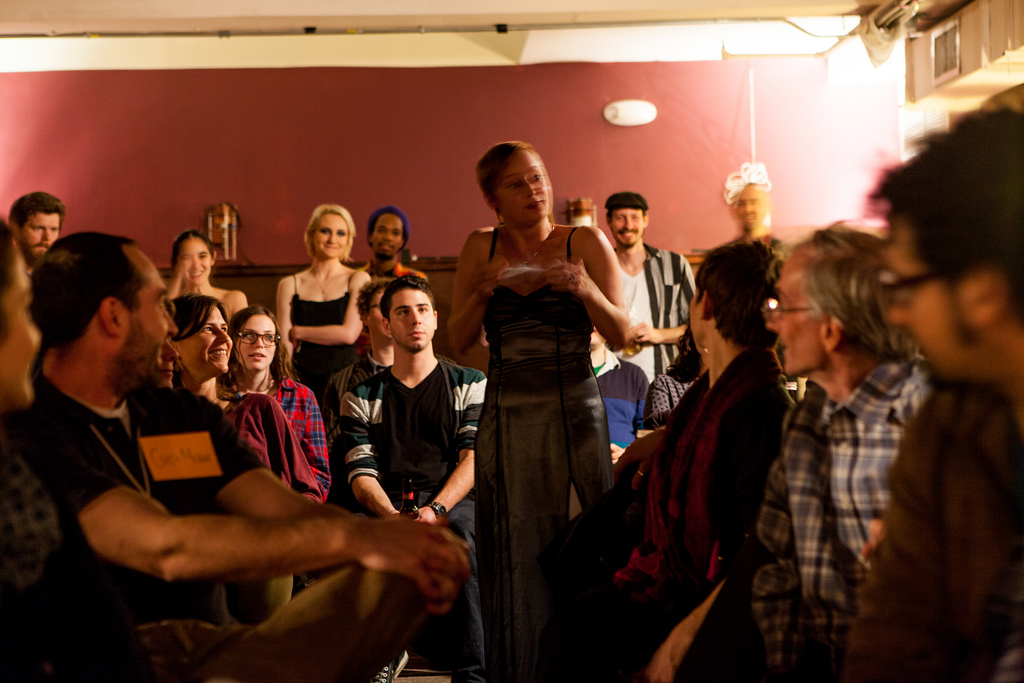 Kia Rogers shares some facts about Flux in our new, Ensemble-style introduction. People like her, they really like her!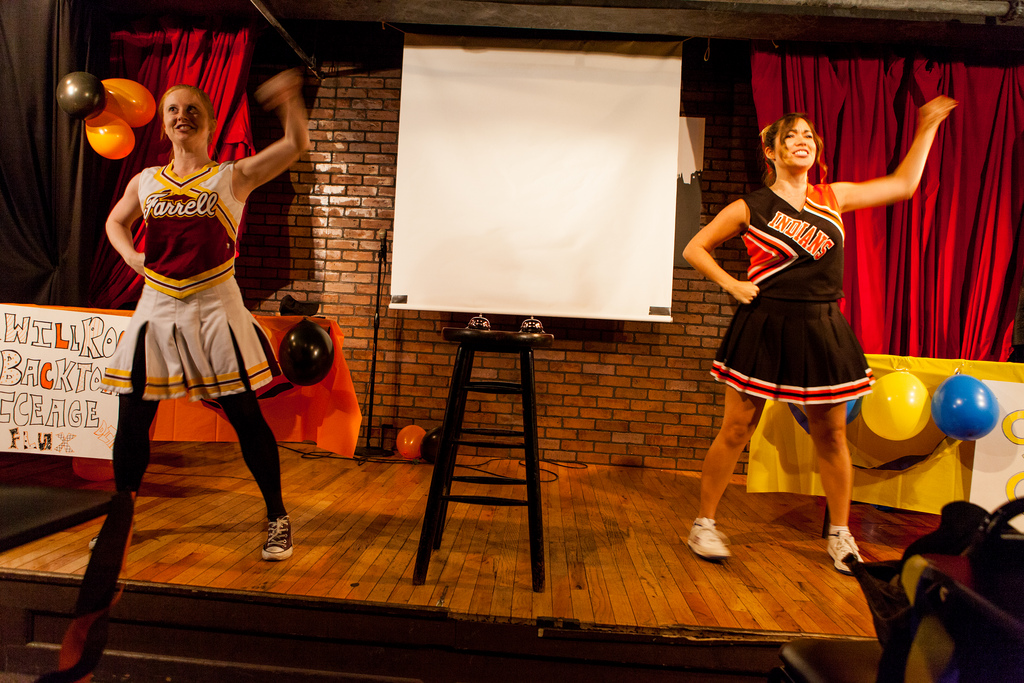 Oh, just a handmade cheer led by Becky Byers and Jen Kipley. Yes, yes, yes we did, he had spirit that could not be hid!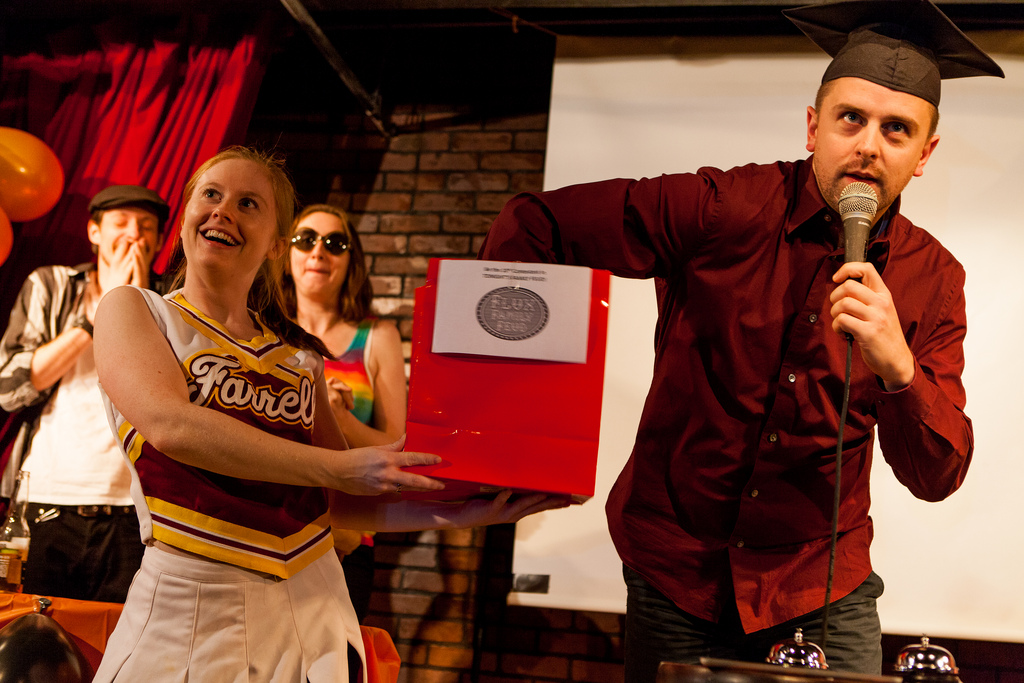 Host Matt Archambault pulls some magic out that raffle bag..and the night.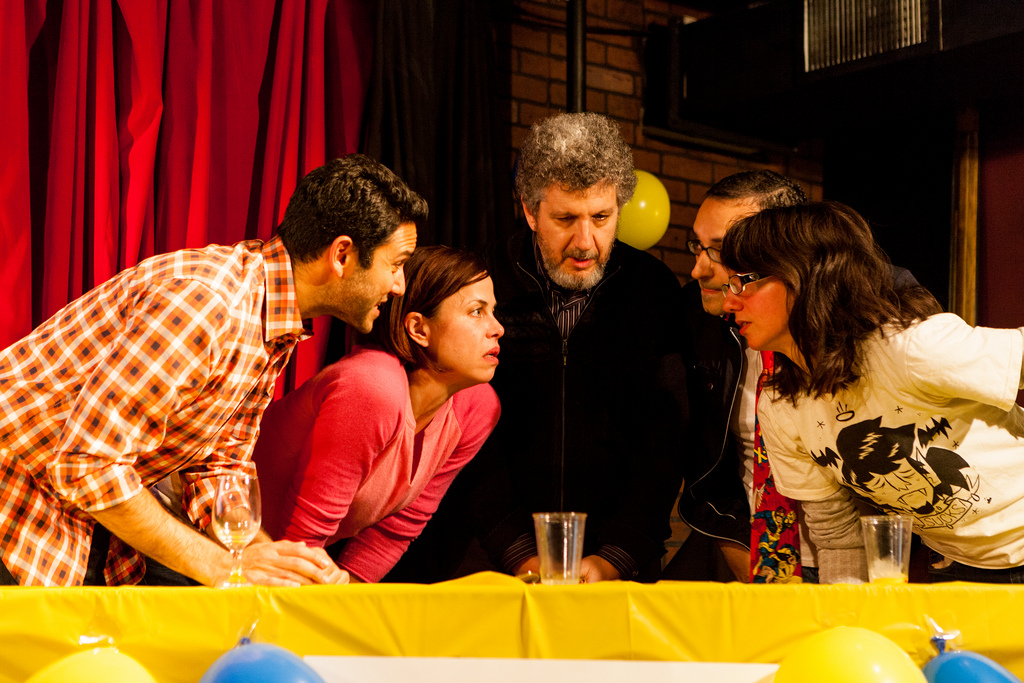 The Jaguars–Sanjit De Silva, Jen Regan, Todd London, Montserrat Mendez and Crystal Skillman–knew how to throw a seriously intense huddle, but…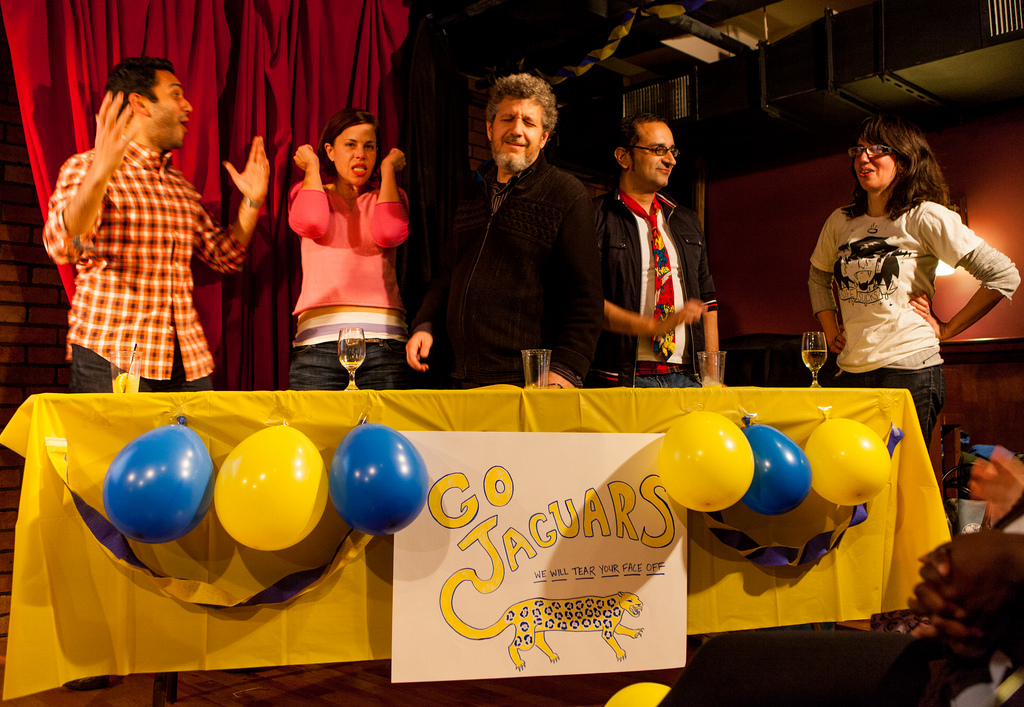 …things did not always go their way. After all…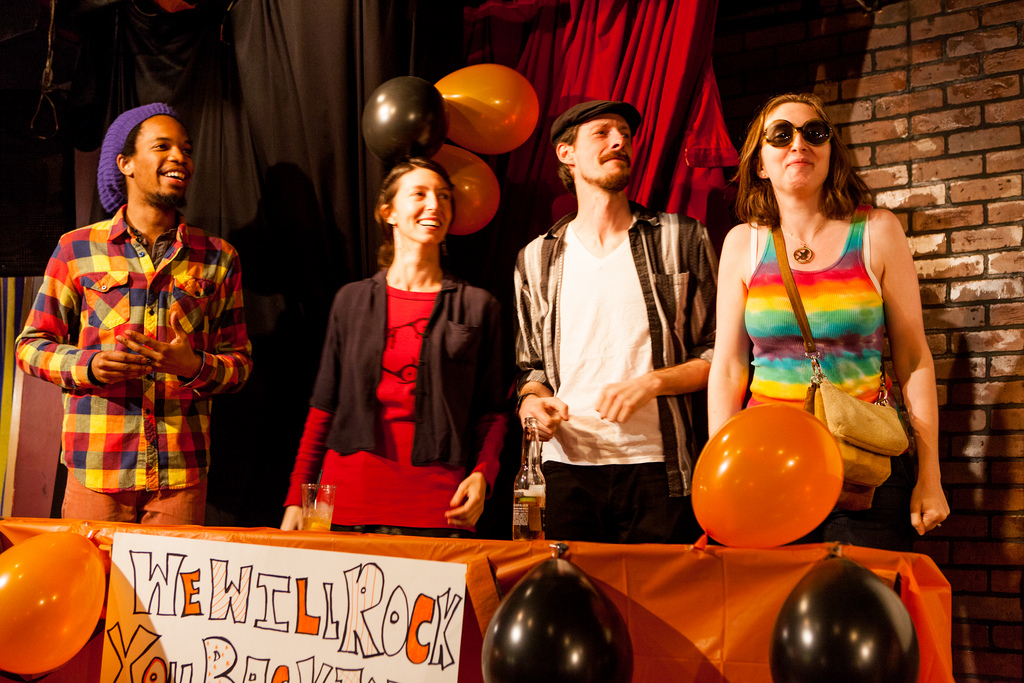 …the Dinos (Keely Gipson, Andrea Thome, Nat Cassidy, Jordana Williams) were a formidable bunch…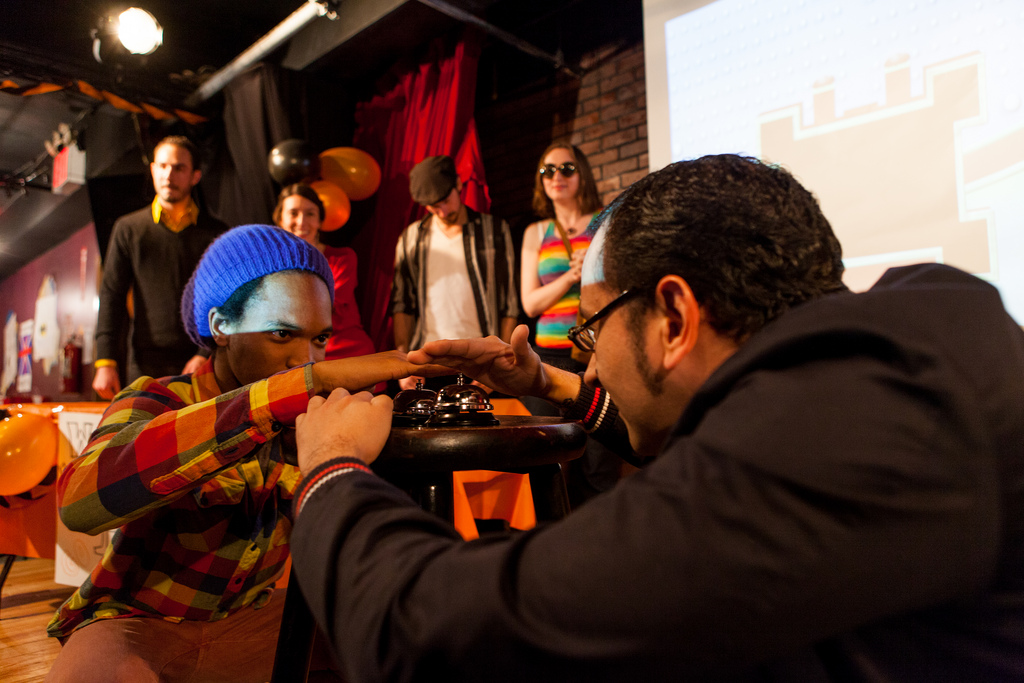 …with a quick hand on the buzzer, but in the end…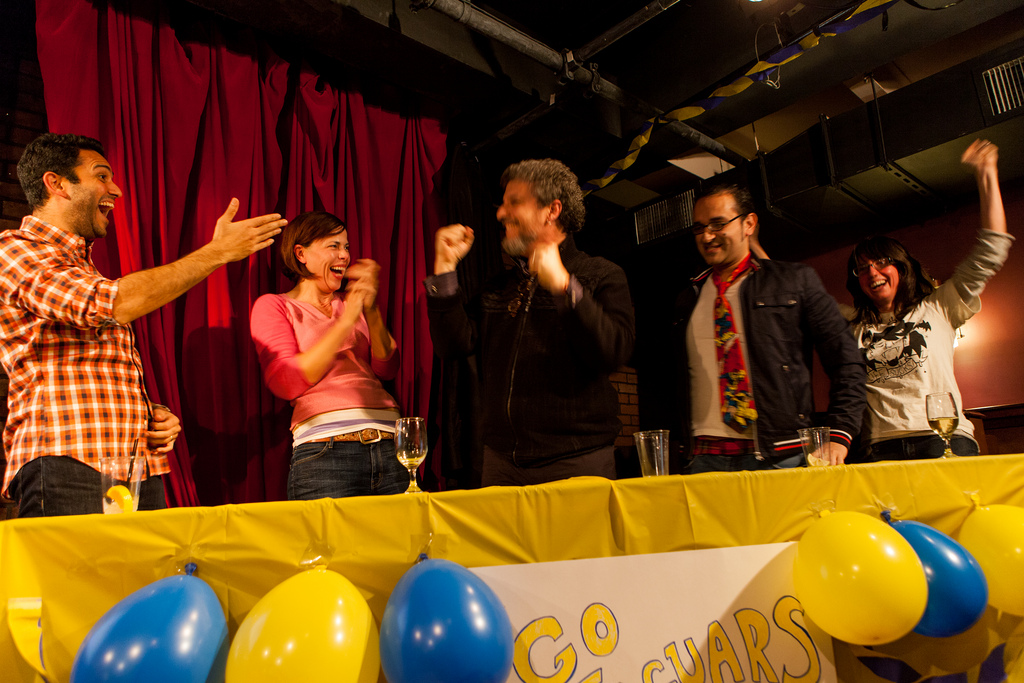 …the Jaguars made the Dinos go extinct.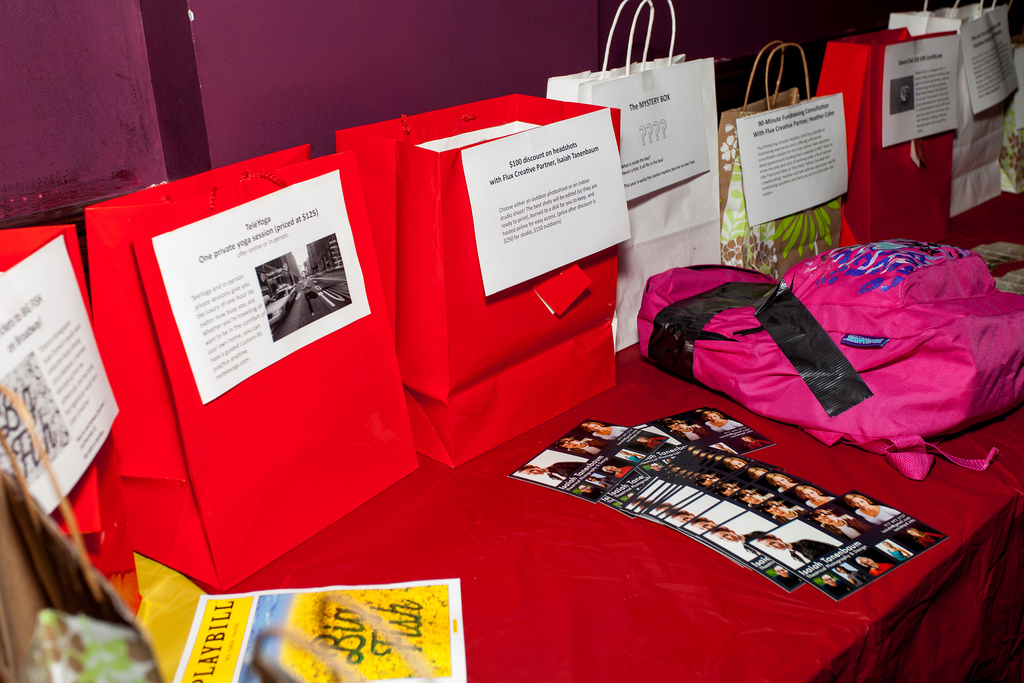 Did we mention there were some awesome raffle prizes?
Did we mention there were some awesome people (Heather O'Brien, Marnie Schulenburg, Jen Kipley) on the Benefit Committee to help give them away? (Please note: Marnie's track wear is indeed high-school authentic).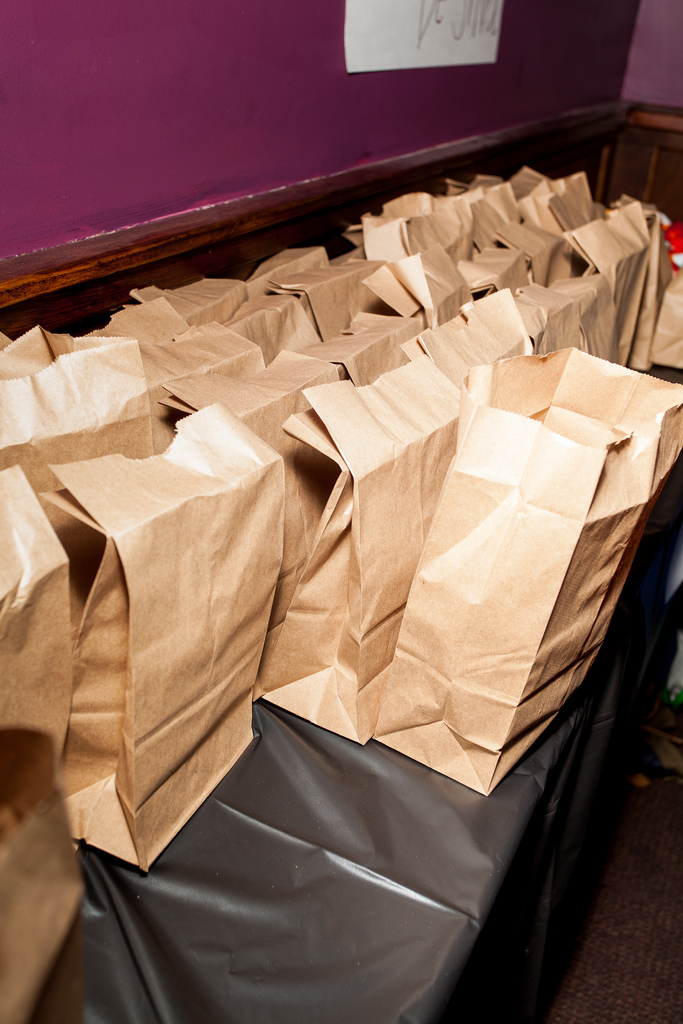 They made paper bag lunches for everyone to take home…just like high school, y'all!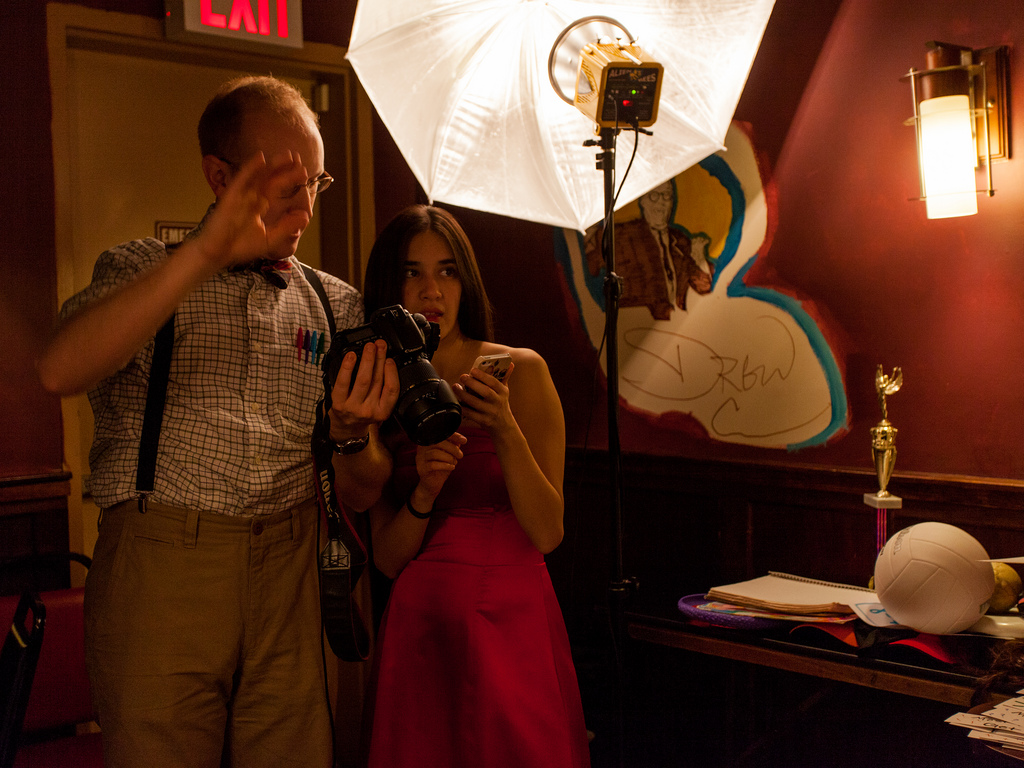 There was even a photo booth to remember this moment forever, run here by Creative Partners Will Lowry and Rachael Hip-Flores in their own classic high school attire.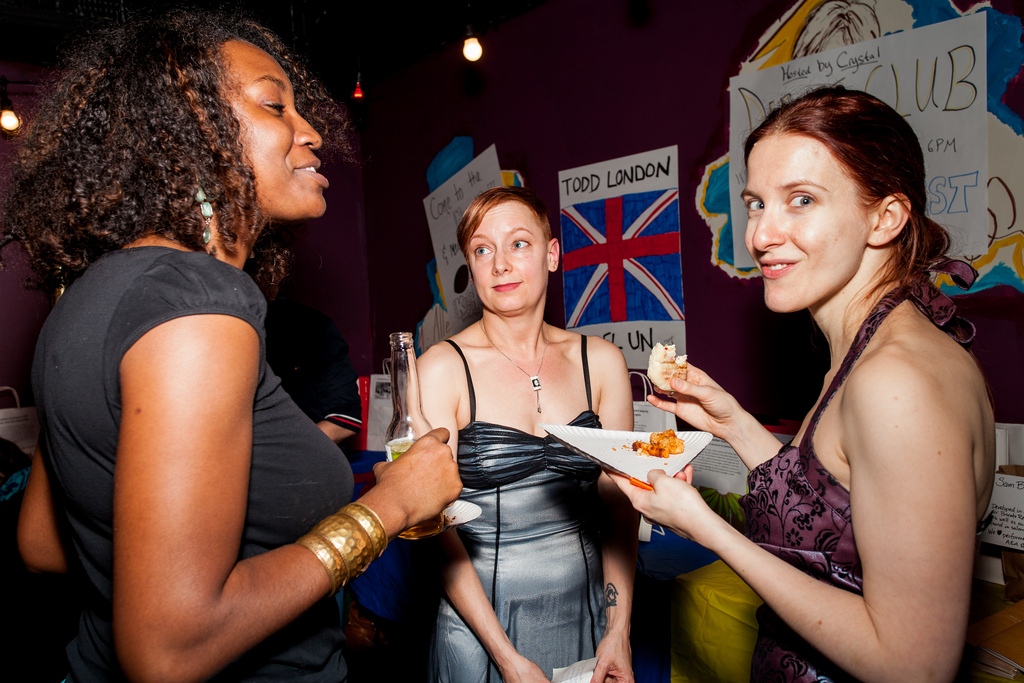 And a good thing there was a photo booth, cuz there were some beautiful peeps in the house! (Here's looking at your, Aja Houston, Kia and Stephanie Willing).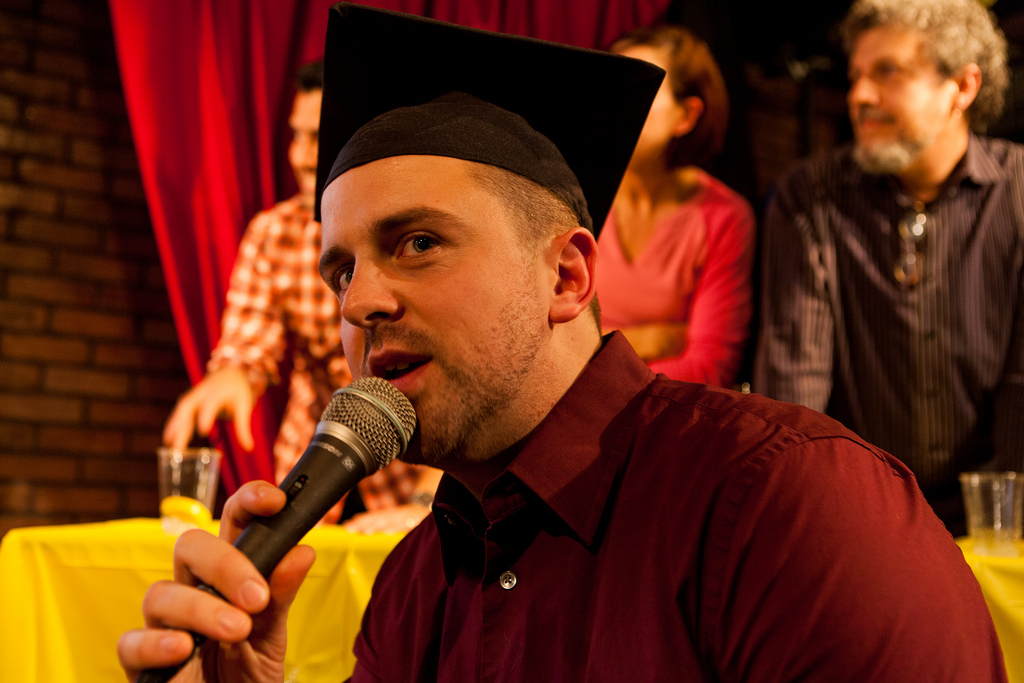 MATT ARCHAMBAULT CAN SEE INSIDE YOUR SOUL!
YOUR SOUL!
And now, to recover from that, allow Sol Crespo and Aja to give you a groovy moment of Zen…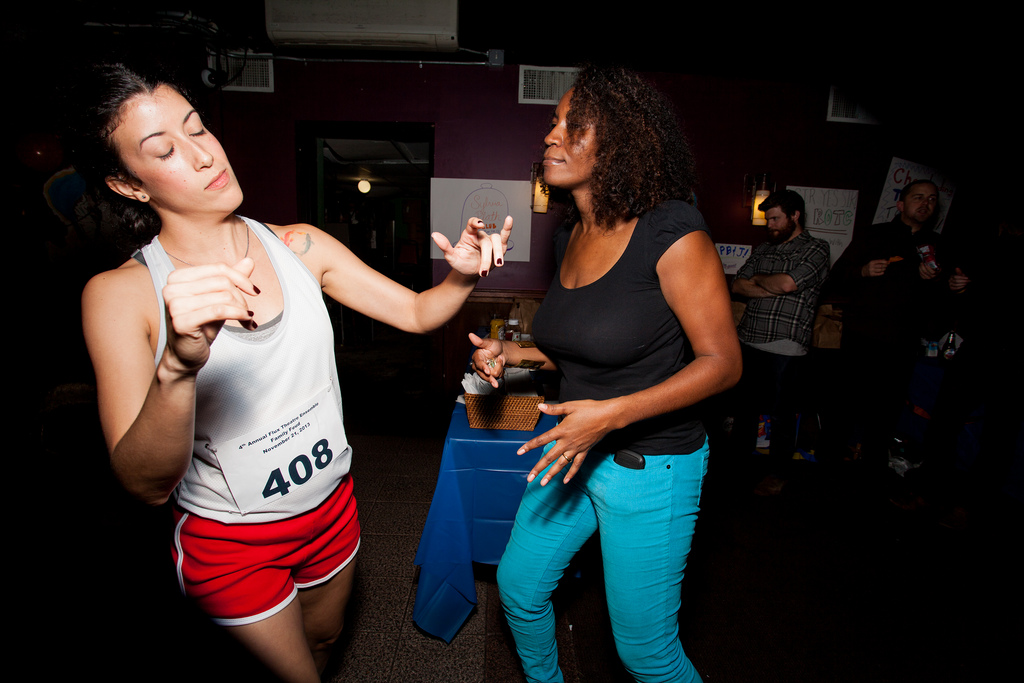 It was a great night–thanks from all of us in Flux!
See you at Jane the Plain?