Pre-Retreat Meeting, #2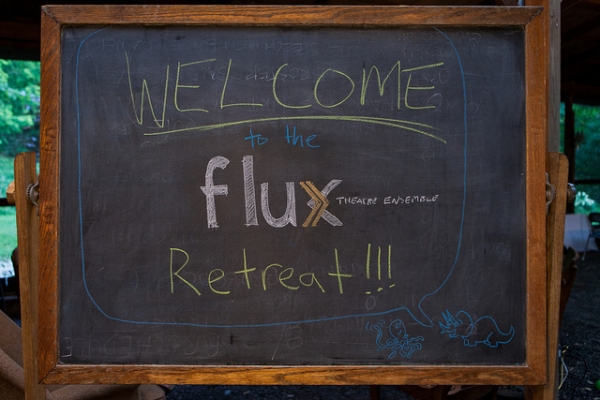 (Photo by Isaiah Tanenbaum, drawing by Will Lowry, post by August Schulenburg.)
After a great first Pre-Retreat Meeting, we connected again to further discuss key issues with the full Creative Partnership (a few folks aren't able to be there) and to prepare logistically for the Retreat. I was on Google Hangout while watching Mercena, which will prove to be useful practice for our first Retreat with a CP baby!
Here's who we have in attendance (and what a great line-up):
Ryan Andes, Pete Boisvert, Janie Bullard, Becky Byers, Heather Cohn, Sol Crespo, Shaun Fauntleroy, Kevin R. Free, Ken Glickfeld, Emily Hartford, Rachael Hip-Flores, Chisa Hutchinson, Will Lowry, Montserrat Mendez, Mike Mihm (cameo), Anna Rahn, Zack Robidas, Kia Rogers,  Lori Parquet, Kristen Palmer, August Schulenburg, Marnie Schulenburg, Alisha Spielmann, Nandita Shenoy, Brian Silliman, Julian Stetkevych, Isaiah Tanebaum, Jane Taylor, Matthew Trumbull, Jason Tseng, Chris Wight, Stephanie Willing, Christine Zagrobelny
Tomorrow begins our first Creative Partner sessions, but here's what we discussed in preparation:
A potential upcoming residency (cross all body parts that resonate with the fates);
If we do a December production, just what might that production be?
Is Breathe Free evolving into a program? If so, how can we better support it, and ensure that the quality of work is just as high as anything else we do?
Friends of Flux (FoF) and distributed leadership models

FoFs have begun moving from support roles to leadership roles in Flux programming, with Breathe Free a major examples. Do we think this is a mostly positive development that we should nurture and strengthen?
If we do feel it's mostly positive, what are the opportunities opened up by FoF leadership? What are the logistical and ethical challenges?
How should Flux change to adapt to this FoF leadership with greater intentionality? How do we message the access points that some FoFs have found naturally to make them clearer for all? Is this a specific program within the FoF program, and/or a re-articulation of the FoF programs values/processes? Does it involve a re-articulation of Flux's mission/values?

This is all part of an exploration of how distributed leadership models might align with our ensemble practice…
We then moved into a fundraising conversation that included brainstorming about what our next fundraiser (aka, what's next for the Family Feud?)
I managed to participate while parenting as best I could, and we left the call eager for the Retreat to begin!