#SpeakUp: The Pictures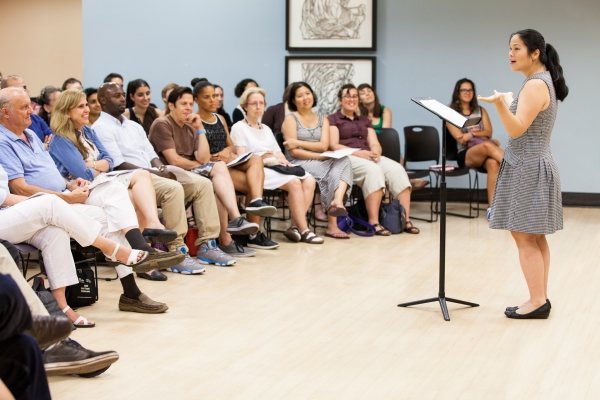 (Photos by Isaiah Tanenbaum: Theatrical Photography. Pictured: Holly Chou. Post by Corinna Schulenburg.)
What an amazing night. On September 2, 2015, nearly 100 people crowded into Judson Memorial Church's Assembly Hall to participate in #SpeakUp: The Street Harassment Plays. Led by Friend of Flux Shaun Fauntleroy, the evening featured seven powerful monologues about street harassment and violence, as well as opportunities for facilitated small-group discussion. We passed out Cards Against Harassment created especially for the event by Shaun and Isaiah Tanenbaum, and we're already planning next steps, including a potential remount of the monologues in a different city.
You can read more thoughts on the process and performance here and here, and we'll continue to share interviews with #SpeakUp participants here. Now we turn this post over to the nimble lens of photographer Isaiah Tanenbaum.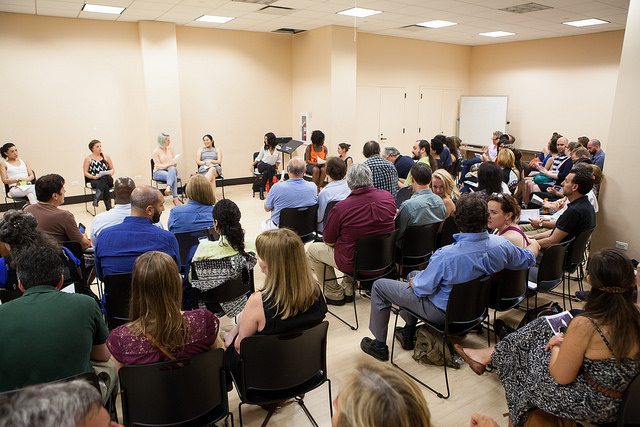 The audience was a great mix of longtime Flux community members, as well as some brand new people attracted by the artists involved and the subject matter itself.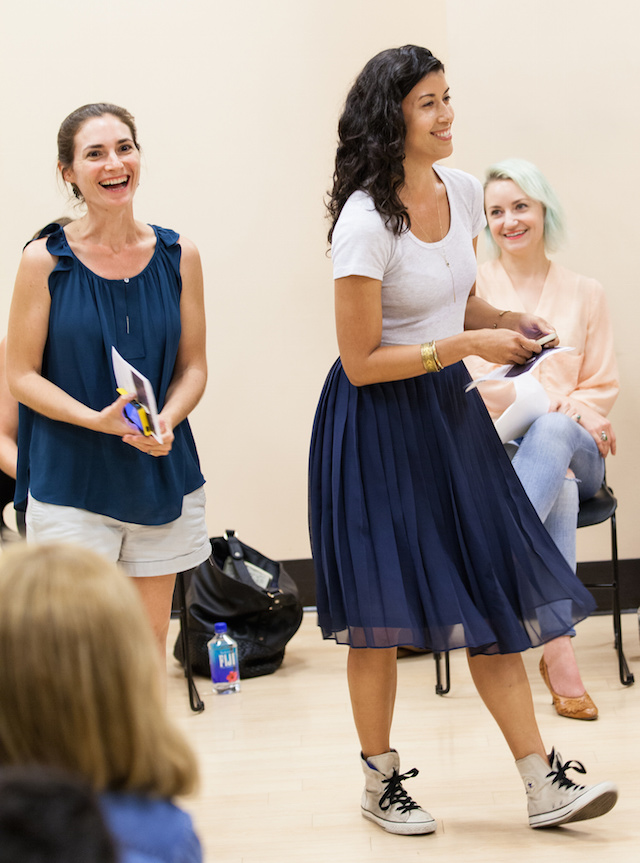 Flux Creative Partners Heather Cohn and Sol Crespo kicked our evening off with plenty of joy (which is a Flux Core Value, after all.)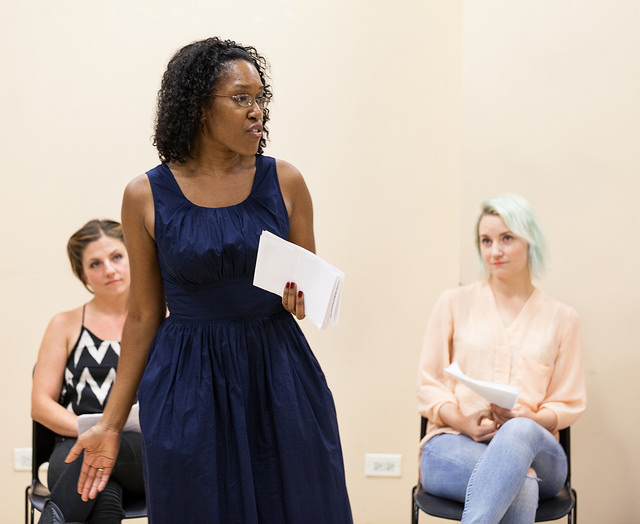 Shaun Fauntleroy, the catalyst and creator of #SpeakUp, shared the game plan for the night, and acknowledged the voices not represented in the room.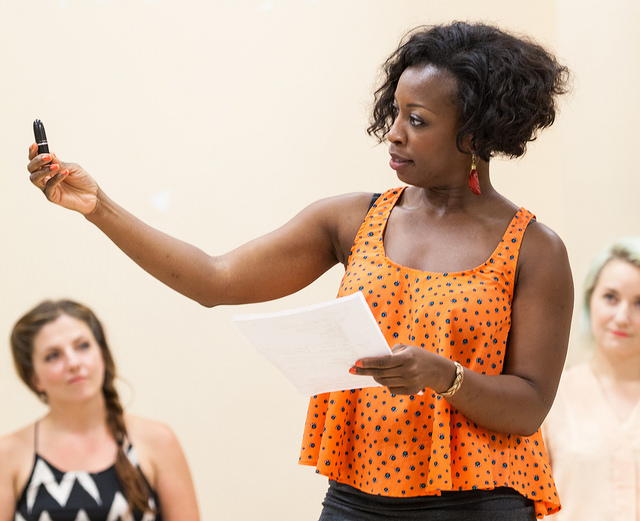 Hey Girl, by Pia Wilson, directed by Heather Cohn, performed by Bianca LaVerne Jones.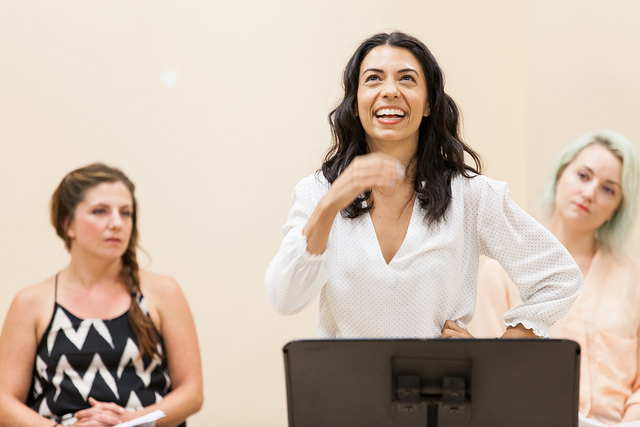 Just the Way It Is, by Nicole Pandolfo directed by DeLisa White, performed by Beth Ann Hopkins.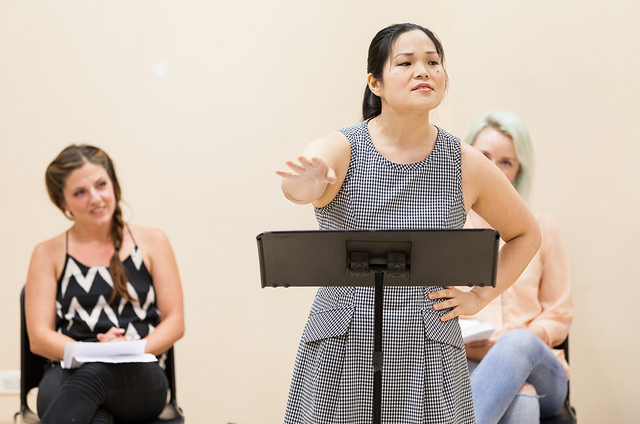 God Bless You Mama: A Woman's Guide to the World, by Sol Crespo directed by Emily Hartford, performed by Holly Chou.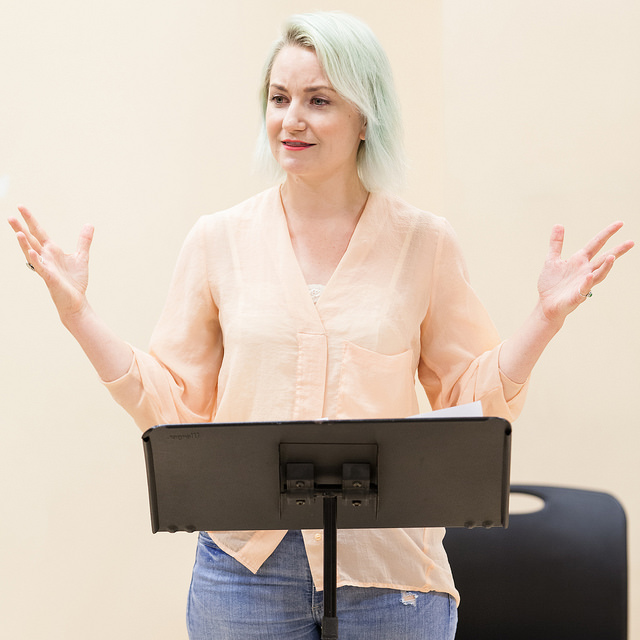 Lies, by Shaun Bennet Fauntleroy directed by Emily Hartford, performed by Anna Rahn.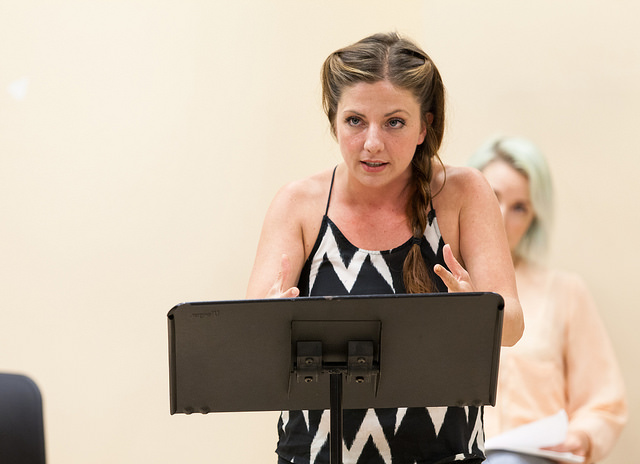 Rogue Agent, by Lauren Ferebee directed by Heather Cohn, performed by Hanna Cheek.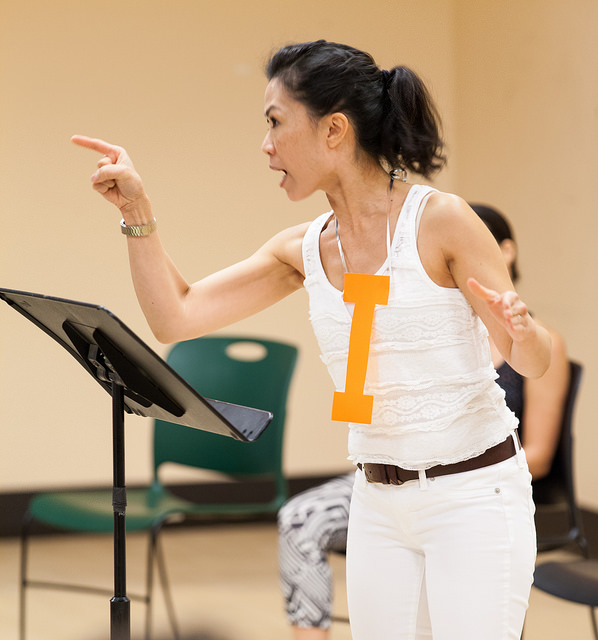 The Interruptor, by Nandita Shenoy directed by Sol Crespo, performed by Vanessa Kai.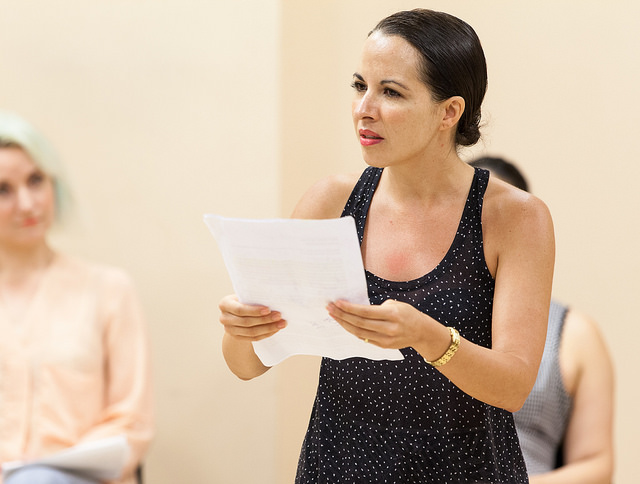 What I Would Do to You, by Maria Alexandria Beech, directed by Sol Crespo, performed by Nicole Betancourt.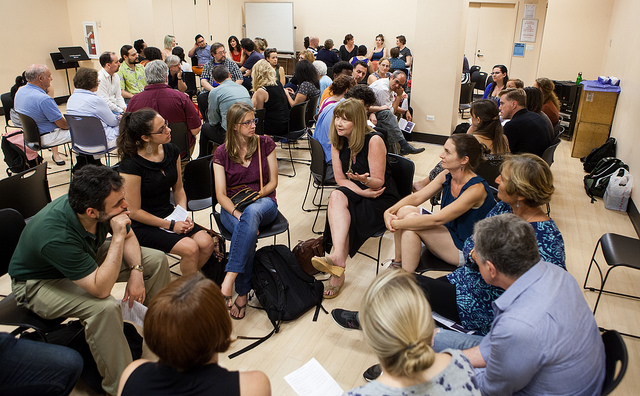 We then broke into facilitated small groups to discuss the plays. What moments resonated with us? What surprised us?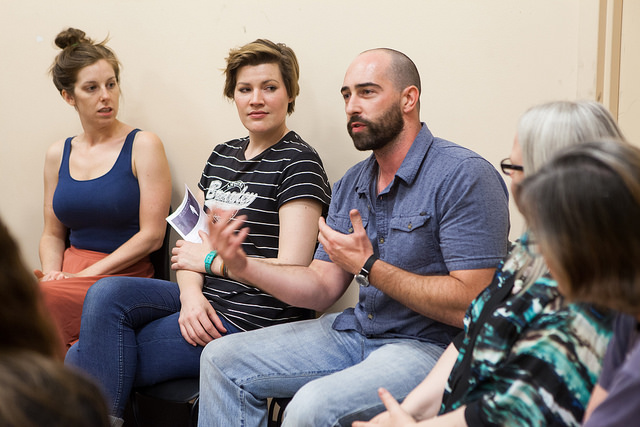 Friend of Flux Mike Mihm sharing his thoughts in the small group discussions.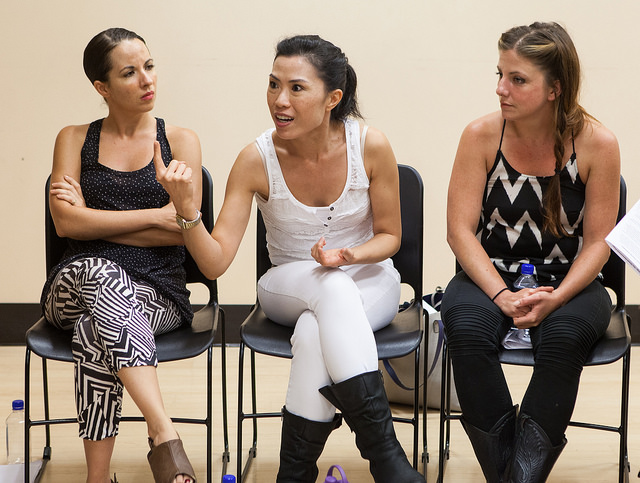 The actors participated in the discussions as well.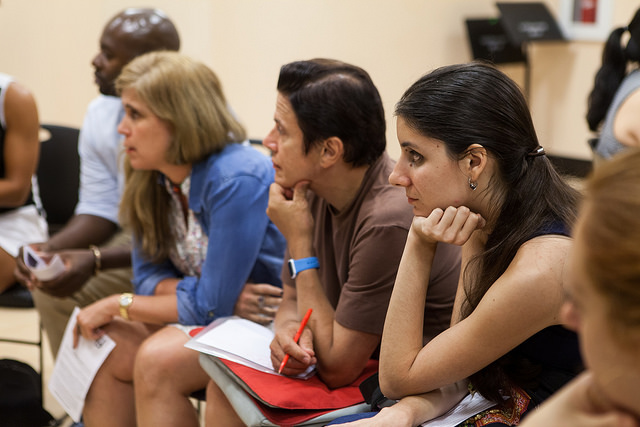 Above all, we listened when people spoke up.
This is only the beginning of #SpeakUp. Stay tuned for more updates soon!