Food:Soul of Nandita Shenoy's RAGE PLAY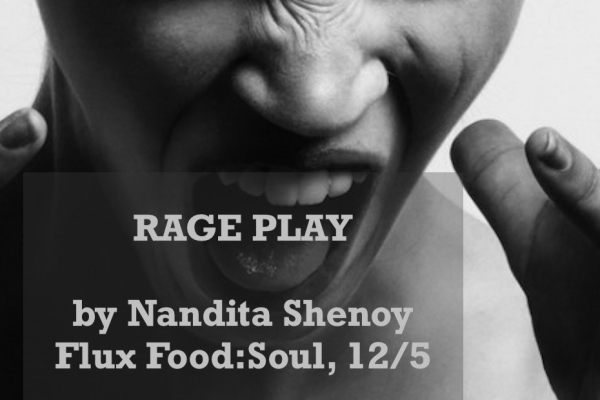 RAGE PLAY
by Nandita Shenoy
directed by Lori Elizabeth Parquet
part of the Flux Forward play development program and Food:Soul
December 5, 2018, 7:30pm
Location: Torn Page
435 W 22nd St, New York, NY
Featuring: Farah Bala – AY
Alisha Spielmann – BEA
Jennifer Tsay – CEE
CJ Wilson – MAN
SYNOPSIS: In Rage Play, three women try to understand why they've killed a man…and why they must keep killing him. And why he keeps coming back. Inspired by the #MeToo movement, Nandita Shenoy's powerful play explores the cost women face in fighting back against misogyny and patriarchy, and how they might be complicit in these systems. Set within a purgatorial theatre field, the women work through memories of abuse in hopes of finding liberation…or at least a little revenge. Rage Play is part of Flux's FluxForward program. This developmental reading will be followed by a facilitated conversation.
ABOUT THE ARTISTS: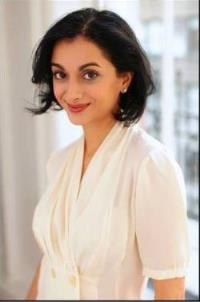 Nandita Shenoy (playwright) is a New York-based actor-playwright who enjoys hearing an audience laugh. After its world premier in Los Angeles, her play Washer/Dryer received an Off-Broadway production in which she also starred, produced by Ma-Yi Theater Company. More recently, her play Satisfaction completed a developmental run at the American Academy of Dramatic Arts. Her first full-length, Lyme Park: An Austonian Romance of an Indian Nature, was produced by theHegira in Washington, DC. Her one-acts, Marrying Nandini, By Popular Demand, Rules of Engagement, and A More Perfect Date, have been produced in New York City and regionally. Notable acting credits include World Premiers of Eric Pfeffinger's Some Other Kind of Person, Richard Dresser's Trouble Cometh, and Adam Szymkowicz's Mercy and his Marian, or the True Tale of Robin Hood (with Flux), as well as a season at the Alabama Shakespeare Festival. Nandita is the winner of the 2014 Father Hamblin Award in Playwriting for her commissioned one-act, Safe Haven, and a 2018 Mellon Creative Research Fellow at the University of Washington School of Drama in partnership with Ma-Yi Theater Company. She is a proud member of the Ma-Yi Writers Lab and the Dramatists Guild. Nandita holds a BA in English literature from Yale University. www.nanditashenoy.com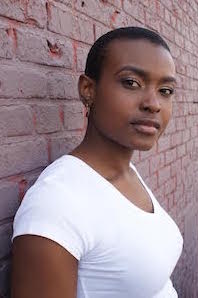 Lori Elizabeth Parquet (director) is an actor, playwright, director, and teaching artist from New Orleans, Louisiana. She received her B.A. in Theatre Arts from Cornell University. Her New York City credits include Macbeth, Dispatches From (A)mended America (Off- Broadway: Epic Theatre Ensemble), Dog Act, Ajax in Iraq, Honey Fist, Rizing, Am I Dead: The Untrue Narrative of Anatomical Lewis (Flux Theatre Ensemble), The Providence of Neighboring Bodies (Ars Nova), Medea, The Cult Play (Phoenix Theatre Ensemble), and Republic, Baal, and Murder In the Cathedral (Hoi Polloi). She made her international debut performing in Pillars of Society at Teater Ibsen in Skien, Norway and performed in the 2018 Edinburgh Fringe Festival, reviving her role in The Providence of Neighboring Bodies. As a playwright, Lori was selected as one of six featured playwrights for season five of the Fire This Time Festival in New York City in 2014. Her most recent play, In Communion, is published with Indie Theater Now and her play, Sir, was staged in 2013 as a part of Flux Theatre Ensemble's Understand Our Ground—a night of theatre dedicated to the challenging issues surrounding the murder of Trayvon Martin. As a director Lori has assistant directed The Public Theater's Shakespeare in the Park productions of As You Like It, and Twelfth Night. As a teaching artist, Lori has taught many aspects of theatre, including acting, playwriting, and directing to various populations across New York City. She has taught with such esteemed organizations as The Public Theater, Stella Adler School of Acting, Epic Theatre Ensemble, and CUNY Creative Arts Team.
WHAT IS FOOD:SOUL? Flux's potluck play development series provides a process for a staged reading of a play that Flux is passionate about. It also provides an opportunity for community-generated work in response to urgent issues. Food:Soul features free food for the audience, home cooked by the Flux community, often in partnership with Judson Memorial Church's Bailout Theater. Learn more here.
WHAT IS FLUXFORWARD? FluxForward is an open-ended playwright residency program with Flux Theatre Ensemble that provides four playwrights with significant developmental support, a commission, the strong possibility of production and the hope of a creative home. Learn more here.