Help Make Our Core Values Colorful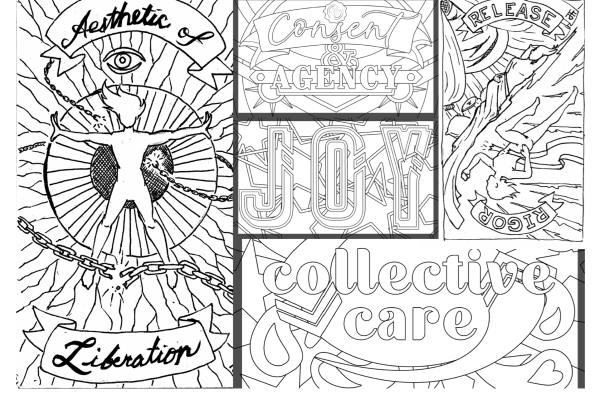 Do you miss the old days of arts and crafts and coloring books?
Are you looking for a totally free and fun way to support your Fluxers this giving season?
Look no further! For Flux has a newly evolved set of Core Values and we want YOU (yes, you) to color and share them with the world! 
As part of Flux's annual appeal (which you can read more about here), we included inserts of our Core Values that had been illustrated by Flux Creative Partners Jason Tseng and Will Lowry. They are just as beautiful as you might imagine…and yet, they are incomplete.
Because, dear reader, they are waiting, just waiting for you to fill them with color.
Here's how it works:
1. Open your annual appeal letter and pull out the Core Value insert. Postman ate your letter? Download them using the images below! 
2. The, assemble your favorite coloring tools: crayons, magic markers, colored pencils, whatever your inner child has been longing for. 
3. Then, color the crap out of that Core Value. 
4. Share your pic on social media with the hashtag #FluxCoreValues and watch the likes roll in! 
Of course, you could also give some monies to Flux this holiday season, and oh, that would be appreciated. But here at Flux, we take our Core Value of Joy super seriously and so we hope you'll participate for the simple reason that it might just be fun.
As the colorful Core Values pour in, we may share some on Flux's social media and website to celebrate the creativity of our creative home. Either way, we hope your holidays are filled with art and color and presents and presence!