Raffle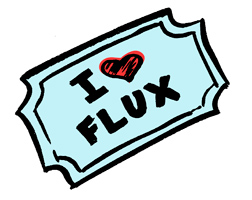 Once again it's time for The Annual Flux Theatre Raffle. The money raised from the raffle will go directly toward funding our upcoming season, including all of our programming.
The drawing will take place on November 5 at the A Year to the Day fundraiser but you DO NOT have to be there to win!
The RAFFLE is an easy 3-STEP PROCESS:
---
SILENT AUCTION
Bidding for Silent Auction will close November 4 at 11:59pm
Two Night Stay in Martha's Vineyard
Two nights in a double room at Nolan's Land, Victorian cottage in Oak Bluffs, Martha's Vineyard in June 2020 or September 2020, to be mutually agreed on between winner and house owner. Nolan's Land is in the quiet residential Copeland District, just 5 blocks from Inkwell Beach as well as Circuit Avenue. Guests can access the beach, shopping, dining, drinking, and dancing by foot. Very near the famous Gingerbread Cottages of Oak Bluffs.
Bidding starts at $200.
See photographs of the cottage and place your bid.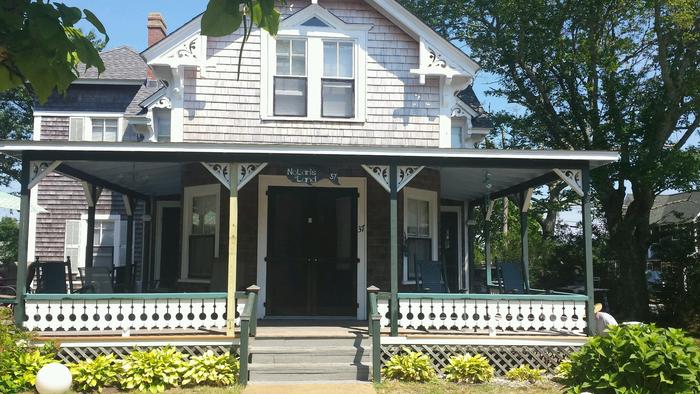 ---
THE RAFFLE PRIZES
Online Raffle Sales End at Monday, November 4 at 5pm!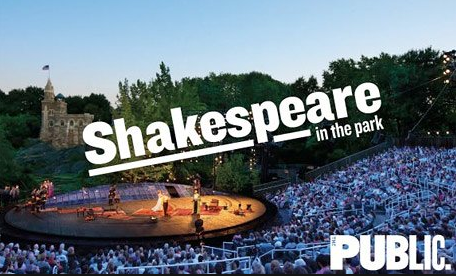 Two Tickets to Both of the Public Theatre's Shakespeare in the Park Productions at the Delacorte Theatre in Central Park.
Skip the lines and see one of New York City's most beloved summer traditions. Tens of thousands of New York natives and visitors come to the Delacorte every summer to enjoy free Shakespeare. Two plays are produced each summer, at least one of which is traditionally a play by Shakespeare.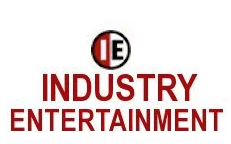 How to Market Yourself with Kyle Luker from Industry Entertainment
A 1 hour "How to Market Yourself" one-on-one meeting with Kyle Luker from Industry Entertainment. Kyle manages talent that works in all legit areas of TV/Film and Theatre. Industry represents an incredible list of actors, as well as a vast list of directors and writers.
MING CHO LEE: A LIFE IN DESIGN
"A comprehensive, compassionate and intelligent book… A book of major importance, a must-read for all theatre folk, indeed for anyone drawn to the mysteries of making art." -Theatre Design & Technology. Donated by Theatre Communications Group, Ming Cho Lee is not only one of the most important American designers of the twentieth century, but one of the most significant influences on American theatre. Learn more here.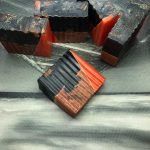 Two Gift Bags of  Handmade Soap Traines Soap and Company
Tristan Raines founded Traines Soap and Company in 2019 and is based out of Hamilton Heights in Manhattan. Tristan creates many types of soaps from cold process to melt and pour. New soaps are released every two months and are available on Etsy. Please follow Traines Soap and Company on Facebook, Instagram, and Etsy!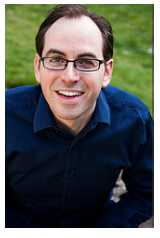 Headshots by Isaiah Tanenbaum
$300+ value! Get some new headshots with a free 2-hour location shoot with Flux Creative Partner (and photographer) Isaiah Tanenbaum, or upgrade to the full studio shoot at a crazy discount of only $75 (regular location rate is $300; regular studio rate is $450). Check out Isaiah's work HERE or ask any of the FoFs he's done headshots for! Hey there's that headshot of Adam Szymkowicz!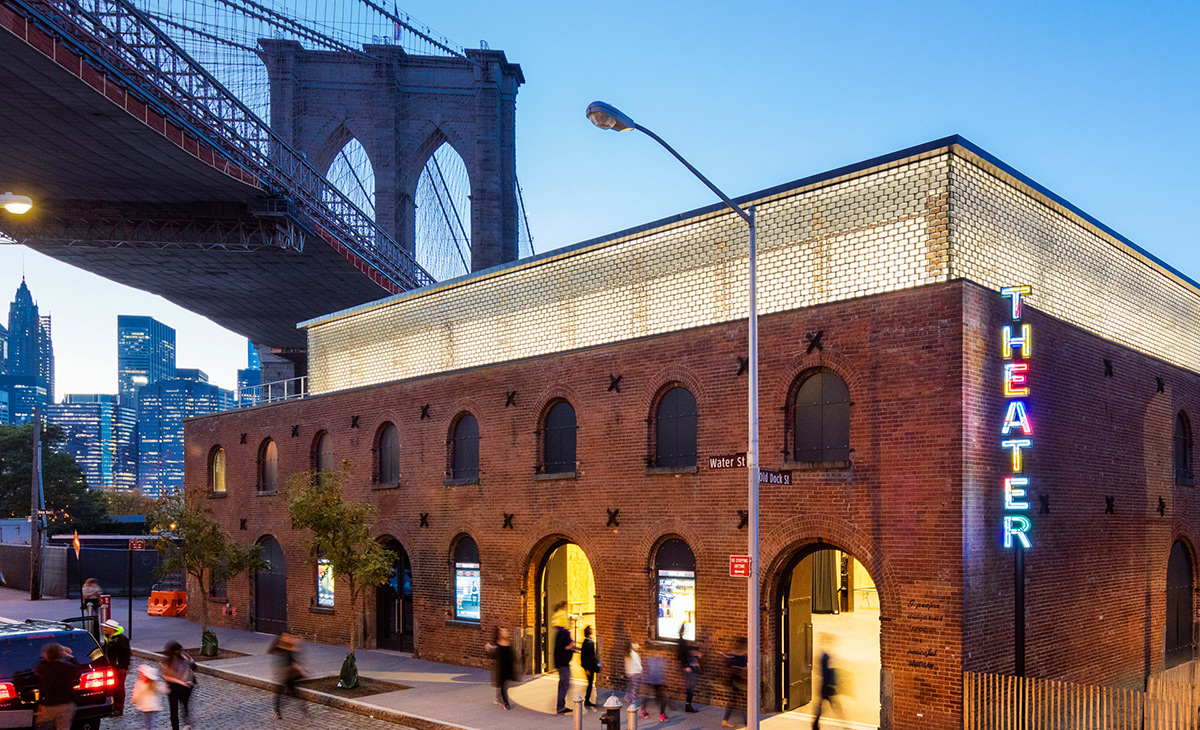 St Ann's Warehouse membership for one individual 2019/2020 season $75 value
One of the most exciting and innovative theatre companies in the United States is close by in DUMBO, Brooklyn. Buy the best seats at the best pric­e before they go on sale to the public. On average, last year's Members paid $40 or less per ticket! Read more about Saint Ann's and membership here.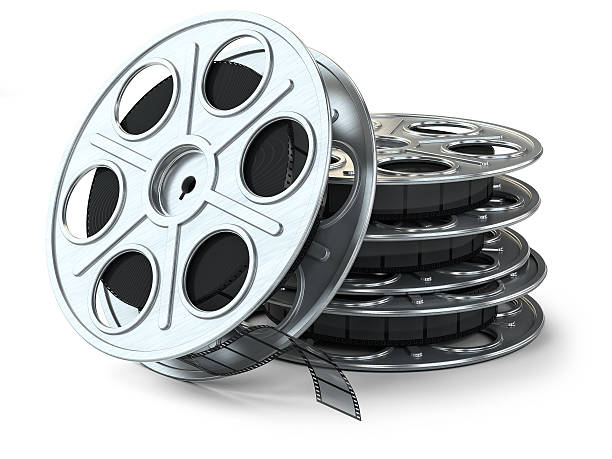 Custom Song from Composer/Lyricist Ned Massey
Composer and lyricist Ned Massey (The Battles) will provide a custom-made song on the themes and information provided by the winner of this prize. He will also record a professional demo of the song. The work will be completed January—February 2020.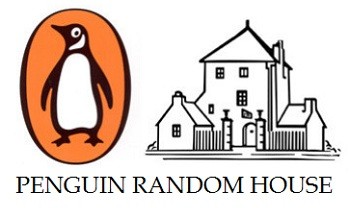 Penguin Random House New Release Selection
Specific titles will be announced soon, but will include books from Zadie Smith and Margaret Atwood.
Fundraising and/or Producing Consult with Heather Cohn
Heather is not only a Creative Partner of Flux, but also the executive director of En Garde Arts. She's also worked in development (fundraising) for theatres like New York Theatre Workshop and Epic Theatre Ensemble. Bring all your questions and ideas for a 60-minute meeting with Heather.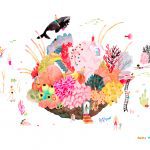 World Ocean Day 11 x 14 print from Rumi Hara
Rumi Hara is an illustrator and comics artist working in Brooklyn, NY. She was born in Kyoto, Japan and received an MFA in Illustration from Savannah College of Art and Design. She also makes editorial illustrations and works at events in NYC and beyond to do graphic recording and live drawing.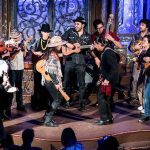 Fandango for Butterflies (and Coyotes)
Produced by En Garde Arts, and inspired by interviews with undocumented immigrants from Latin America living in New York, Fandango for Butterflies (and Coyotes) will premiere in February/March 2020 in all five boroughs of New York City! The piece will take the form of a fandango, a community celebration where stories are brought to life through live performance, music and dance. Fandango is written by Andrea Thome, directed by José Zayas, with original music by Sinuhé Padilla. Learn more here.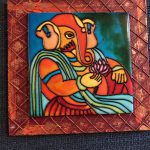 Handmade Indian Art by Mandar Jadhav
Two pieces include Hanging Indian Elephant and Elephant god Ganesh with Lotus.
Winners will be announced at A Year to the Day on November 5. Winners who are not present at the event will be contacted via email.