Core Work

Core Work is a 2+hour bi-weekly virtual gathering to develop plays, creative projects, and community. Co-led by Creative Partners Sienna Gonzalez and Corinna Schulenburg, Core Work is a creative home for participants where we share and develop whatever we're working on, including theatre. Core Work is also a lab for Flux to practice our Aesthetic of Liberation.
Taking inspiration from the root meaning of coeur/cor as "heart," Core Work is heart work: heart, as in the work most dear to you; as in getting to the center of it; as in giving and receiving it with love. We also draw inspiration from the physics sense of core as a place where powerful reactions take place. We are a catalytic community for each other's creative growth. And yeah, maybe there's a little gym inspiration, like where you're working your core and we're spotting you, cheering "you got this!"
Since 2006, Flux has been gathering people together to develop plays and community. The engine of that work for a decade was Flux Sundays, which met weekly at a variety of locations to stage new plays. The last Flux Sunday was held in June 2017. In 2019, Flux launched a new gathering to develop plays and community called Core Work. The pandemic in 2020 paused Core Work until it was relaunched in September of 2022. 
---
Core Work Co-Hosts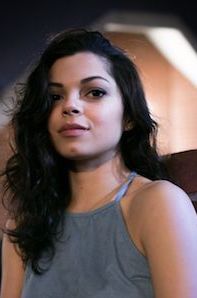 Sienna Gonzalez (she/her) is based in Los Angeles. She has been a Creative Partner with Flux since 2018, with involvement in productions like Our Options Have Changed, Operating Systems, The Sea Concerto, and Marian, the True Tale of Robin Hood. She's a freelance humor writer currently studying with Second City's Comedy Writing program.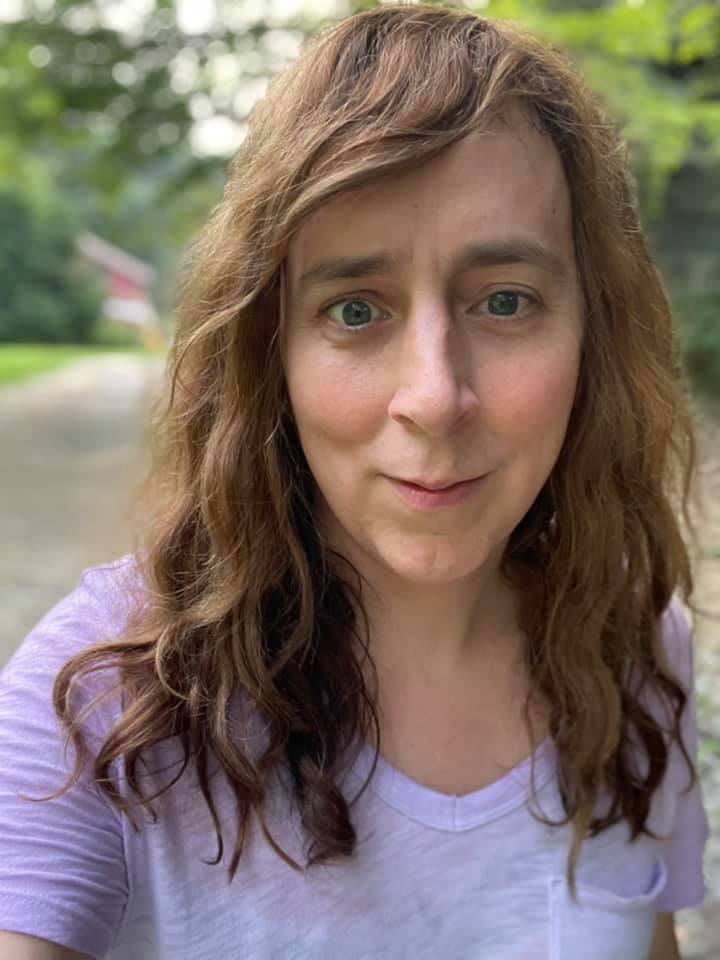 Corinna Schulenburg, (she/her), has been a Creative Partner since 2007.  She is a trans artist and activist committed to ensemble practice and social justice.As a playwright, her work with Flux includes Riding the Bull, Rue, Other Bodies, The Lesser Seductions of History, Jacob's House, DEINDE, Honey Fist, Salvage,The Sea Concerto, and Operating Systems. With Flux, she directed Ajax in Iraq (NYITA nomination), A Midsummer Nights Dream, and the Food:Souls Goldsboro and Volleygirls. As an actor with Flux, she has played Sam in Metra: A Climate Revolution play with Songs, Max in World Builders, Dr. X in Hearts Like Fists, Ezekiel in 8 Little Antichrists (NYITA nomination), and The Professor in Rue.
---
The Projects
Since relaunching Core Work in September 2022, Flux has helped develop over 30 projects, including: In The Tomorrow Wars of the Forgotten Countries by Kristen Palmer; Love Letter to Seaside City by Adam Szymkowicz; Slay by Jason Tseng; 100 Love Letters by Adam Szymkowicz; Three Meals by Justin Woo; Untitled Office Play by Christine Zagrobelny; Puck My Life by  Montseratt Mendez; Gender Presentation by Neo Cihi; The Christmas Tree Farm by Adam Szymkowicz; The Mystery on Marcy's Mountain by Kristen Palmer; New York City Poems by Justin Woo; Brother by Miranda Holliday; Gospel from the Party Girl at the Bathroom Mirror by Fiona Hansen; Parasitic Rapture by Corinna Schulenburg; Echolocation by Corinna Schulenburg; Clockwork by Corinna Schulenburg; Nora's Dragon by Sarah Elizabeth Grace; Comedy Seance by Sienna Gonzalez; Shootout by Justin Woo; Rizing by Jason Tseng; Our Options Have Changed by Corey Allen, Emily Hartford, and Will Lowry; Abri de la Madeleine by Corinna Schulenburg; Heartbreak Meet Cute by Adam Szymkowicz; A Trial of Spies by Montseratt Mendez; Portal Project by Corinna Schulenburg; Crush by Sarah Elizabeth Grace; and Nanum by Corinna Schulenburg.
---
Photos from Core Work
These photos are from the launch of Core Work at the Little Pond Arts Retreat and from the in-person gatherings prior to 2020.