SEED Process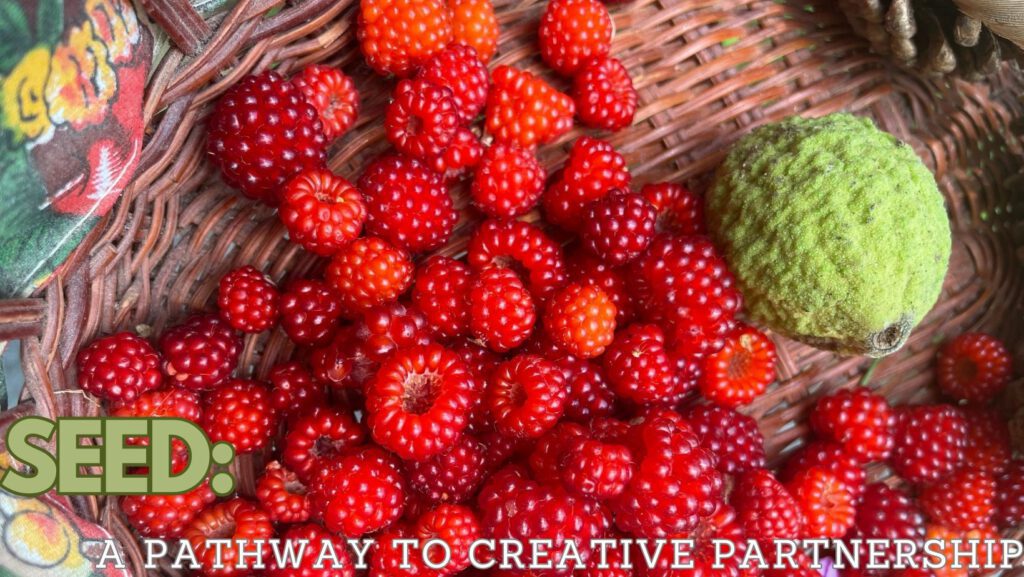 WHAT IS FLUX'S CREATIVE PARTNERSHIP?
 Flux Theatre Ensemble is led by our Creative Partnership. As Creative Partners (CPs), we practice shared leadership through consensus-based decision-making, collectively held resources and labor, and artistic collaboration. There are no fixed executive or artistic director positions. Instead, CPs move in to and out of leadership roles depending on the project, with other CPs consenting to those temporary roles. In this way, the power of leadership is not fixed and exploitative, but rather relational and abundant—a resource we all contribute to and draw from. All major decisions are made through a voting process within the Creative Partnership.
HOW DOES SOMEONE BECOME A CREATIVE PARTNER?
Bringing on a new CP requires a unanimous vote of consensus from all current CPs. A person can either nominate themself to be considered for the Creative Partnership through the Seed process (see below), or a current CP may propose them. The vote on new CPs usually occurs once per year, often at the Annual Retreat. Most of the time, new CPs are welcomed in groups, as it's helpful to have company in navigating your first years in the ensemble. While there is no set schedule for bringing on new CPs, on average it happens around every three years.
WHAT IS THE SEED PROCESS?
 We're excited to launch the new Seed self-nomination process to Creative Partnership! Have you just started working with Flux and it's feeling oh-so-good but also kind of new? Or maybe you've worked with us for a while and now this new process has you thinking? Plant that Seed! Just reach out to any Creative Partner and express your interest. We'll have an initial conversation to answer any questions you have and probably ask some of our own. Then, we'll look for opportunities over the next few years to collaborate in ways that feel good to us both. We'll check in with each other as we do, focusing on Flux's readiness to bring on new CPs while addressing any concerns along the way. Because this is a new process, it's hard to say how long or short a process this might be. Consensus is so deeply relational that it needs to "move at the speed of trust." 
We also want to be honest about the limits of our capacity to tend to potential Seed relationships with the care they'll need. While we don't yet know how many people in our community will be interested, it's possible we could receive more Seed requests than we could handle with integrity. That's why each Seed will need to have one current Creative Partner commit to tending to the process. If no current CPs have the capacity to say yes to a Seed request, then we'll ask for more time before beginning that process. 
WHY THE NEW SEED PROCESS?
 As part of our Core Value of Consent and Agency, it's important to give our community agency in joining the Creative Partnership, while balancing that with the consent of current CPs. We also hope that the process of self-nomination, even when it doesn't always lead to joining the Creative Partnership, provides clarity about why in ways that reduces uncertainty and harm, strengthening our relationships. At the end of the day, we're not perfect. We may overlook potential CPs for all sorts of well-intended but mistaken reasons. We hope self-nomination is one way to address past harm and strengthen our creative home.
GO DEEPER
 WHAT ARE WE LOOKING FOR IN CREATIVE PARTNERS?   ||    HOW DOES THE CREATIVE PARTNERSHIP WORK?
WHO ARE THE CURRENT CREATIVE PARTNERS?  ||   WHAT IS THE HISTORY OF THE CREATIVE PARTNERSHIP?