Sharing Power

Sharing Power is a podcast and performance series about distributed leadership and consent-based processes. The podcast, co-hosted by Flux Creative Partners Lori Elizabeth Parquet, Corinna Schulenburg, and Jason Tseng, invites other creators and organizers who are practicing distributed leadership/consent-based processes to discuss how they're doing it. The first season will launch with weekly episodes in May-June 2023.
Then, a devising team will take the texts of the podcast discussions and use them as a foundation to create a live performance. This call and response between recorded conversation and live performance will celebrate multiple ways of knowing and deepen our understanding of shared power. The live performance will be followed by a dialogue with the audience, providing another entry point into the conversation.
Why Sharing Power? Flux Theatre Ensemble is led by our Creative Partnership. As Creative Partners (CPs), we practice shared leadership through consensus-based decision-making, collectively held resources and labor, and artistic collaboration. There are no fixed executive or artistic director positions. Instead, CPs move in to and out of leadership roles depending on the project, with other CPs consenting to those temporary roles. In this way, the power of leadership is not fixed and exploitative, but rather relational and abundant—a resource we all contribute to and draw from. All major decisions are made through a voting process within the Creative Partnership.
We know we are not alone in practicing distributed leadership and consent-based processes, and yet we've found that there aren't many places to talk about the actual practice. That's why we're launching Sharing Power, so that we can learn with others who share our values and hopefully inspire others to adapt these practices to their own contexts
---
THE CO-HOSTS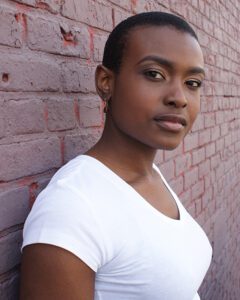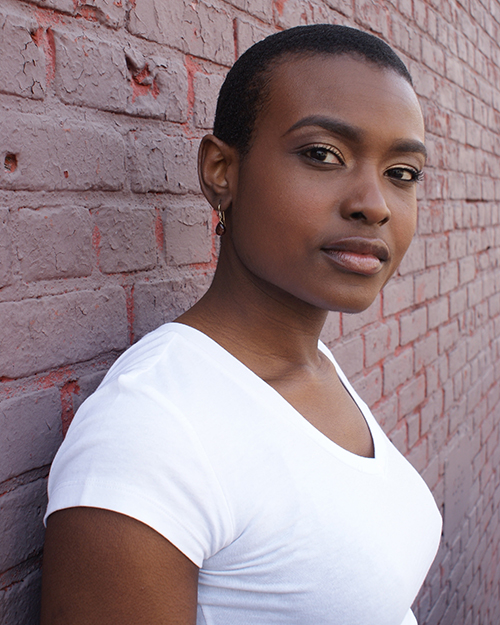 Lori Elizabeth Parquet, co-host, (she/her), is a Flux Creative Partner and actor, director, and playwright from New Orleans, Louisiana with a B.A. in Theatre Arts from Cornell University. Her New York City stage credits include Macbeth, Dispatches From (A)mended America (Off-Broadway, Epic Theatre Ensemble), The Providence of Neighboring Bodies (Dutch Kills Theater/Ars Nova), The Honeycomb Trilogy: Sovereign (Gideon Productions), Medea (Phoenix Theatre Ensemble), Dog Act, Ajax in Iraq, Honey Fist, Operating Systems (Flux Theatre Ensemble), and Republic, Baal, Murder In the Cathedral (JACK/Hoi Polloi). She made her international debut performing in Pillars of Society at Teater Ibsen in Skien, Norway. She also performed in The Providence of Neighboring Bodies at the Edinburgh Fringe Festival in 2018. In 2019 she was nominated for and won the New York Innovative Theatre Award for Best Actress in a Lead Role for her performance in Operating Systems. As a director, Lori has directed Topdog/Underdog at Princeton Summer Theater and assistant directed The Public Theater's most recent Shakespeare in the Park productions of As You Like It, and Twelfth Night.  She was alsoas an acting coach on Disney's Hercules, a Public Works production.  Lori just served as Associate Director of New York City Center's Encores: Off-center production of Maria Irene Fornes' Promenade and has directed many readings and workshops with Public Works, Flux Theatre Ensemble, The Brooklyn Generator, and other theatre companies across New York City.  As a playwright, Lori was selected as one of six featured playwrights for Season Five of The Fire This Time Festival, which produced a reading of her full-length play In Communion, and her short plays have been produced through Flux Theatre Ensemble, New York Madness, and other NYC indie theatres and festivals.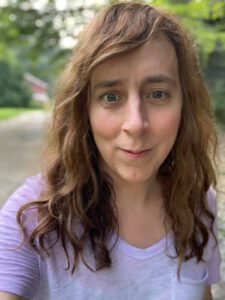 Corinna Schulenburg, co-host, (she-her), is a Flux Creative Partner.  She is a trans artist and activist committed to ensemble practice and social justice.As a playwright, her work with Flux includes Riding the Bull, Rue, Other Bodies, The Lesser Seductions of History, Jacob's House, DEINDE, Honey Fist, Salvage,The Sea Concerto, and Operating Systems. With Flux, she directed Ajax in Iraq (NYITA nomination), A Midsummer Nights Dream, and the Food:Souls Goldsboro and Volleygirls. As an actor with Flux, she has played Sam in Metra: A Climate Revolution Play with Songs; Max in World Builders, Dr. X in Hearts Like Fists, Ezekiel in 8 Little Antichrists (NYITA nomination), and the Professor in Rue.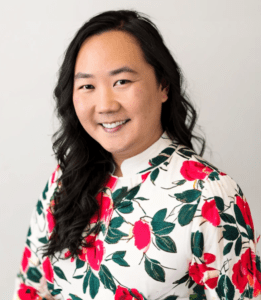 Jason Tseng, co-host, (they/them) is a queer, non-binary Chinese-American playwright based in New York City, originally hailing from the suburbs of Washington, D.C. Their plays have been presented and developed by Flux Theatre Ensemble, Judson Arts, Mission to dit(Mars), Theatre COTE, Inkubator Arts, Second Generation, Downtown Urban Arts Festival, and LA Queer New Works Festival. They are a Creative Partner of Flux Theatre Ensemble, a member of The Civilians's 2019/2020 R&D Group, a member of Mission to dit(Mars)'s Propulsion Lab, and their plays have been honored as Semi-finalists for the New American Voices Playwrights Festiva, Bay Area Playwrights Festivall and the Eugene O'Neil National Playwrights Conference. Jason's full-length plays include Rizing (World Premiere, Flux Theatre Ensemble), Like Father, Same Same, Ghost Money, Fear and Wonder, and The Other Side. Find more at jasontseng.com.
---
THE GUESTS
For the first season of Sharing Power, the podcast guests include Groundwater Arts, Mondo Bizarro, Park Slope Food Coop, and GAPIMNY. More guests will be announced soon!