Give
Looking to donate for your Living Ticket to Our Options Have Changed? 
$3 average donation covers our costs and helps ensure we can keep the project live.
$6 helps us fully compensate the lead artists who have stewarded this project over the past 2 years.
$9+ is an investment in future hybrid work from Flux!
---
December 2022
"We need to tell personal stories!  Positive stories about our own transformations into climate revolutionaries! To show them that yeah, OK, blowing up your old life is hard, but it's also beautiful, and fun, and sexy, and you know, necessary to live on this planet…"
-Sam in Metra: A Climate Revolution Play with Songs
Transformation has always been Flux's jam. It's in our name and mission statement. It's in how we change with each new person who joins our creative home and each new project we create together. 2022 was full of transformation: from our first interactive audio experience to our first musical to our new rituals of abundance, this was a year of joyful emergence. Can you help us build on this momentum with an end-of-year tax deductible donation?
In June, Flux launched Our Options Have Changed, co-created by Flux Creative Partners Corey Allen, Emily Hartford, and Will Lowry. This interactive audio experience—which is still accessible from your phone for free (call now)—was two years in the making and involved 4 programmers, 5 directors, 7 writers, 25 actors, one brilliant sound designer and one clutch sound engineer. As callers have uncovered dozens of choose-your-own-adventure pathways, they've solved puzzles, received badges and poems, and connected with the voices of other participants. Chris Wollman of Immersed celebrated the "seemingly inexhaustible menu of guided rituals ranging from serene meditation and empathetic confession to cathartic entropy and subversive obstinance."  
Then, in November, Flux opened Metra: A Climate Revolution Play with Songs. Metra was more than just Flux's first musical; it was also our first time working with a Climate Action Designer and partnering with climate activists. That's because for Flux, our love of transformation is linked with our core value Aesthetic of Liberation, where each creative choice moves our community—and world—toward freedom. Metra was co-created by Emily and Ned Hartford with the Flux community over the past several years, culminating in a production that inspired action and great reviews, with Blogcritics calling it a "brash, impactful fantasia," and Thinking Theater NYC saying that if Metra played on Broadway, "we'd all be better off." 
Collective Care is another one of Flux's Core Values, and it was present throughout programming, including our June launch of Rituals of Abundance and Renewal (ROAR). Our first ROAR event was Party Soft, a virtual gathering of ease and another one of our core values, Joy. Through sharing our care needs and practices—as well as plenty of laughter—Party Soft was a nourishing beginning to this series. 
And we needed the care, because if 2022 was a year of powerful reemergence for Flux, it was also a year of heartbreaking loss. 
Our beloved Marnie Schulenburg was there at Flux's very first Retreat at Little Pond, before our ensemble even had a name. Her brilliant performances in Flux's productions of Angel Eaters, Hearts Like Fists, and Marian: The True Tale of Robin Hood will live in our memories forever. Yet those bold, hilarious, and heartfelt performances are only part of her impact on our lives. Marnie was always there, at our retreats and fundraisers, bringing food to Food:Souls and raising drinks at Have Anothers, bringing the lighthouse of her love and attention to anyone who needed it. 
Marnie, we love you, we miss you, and we will always remember you.
Flux changes with each new person who joins our creative home, and even when they leave us, some part of them carries on in the art we make and the care we give each other. Amid the ongoing pandemic and accelerating climate crisis, the need for liberating art and collective care will only grow, and we need to grow along with it. That's why we're asking for your support.
Here're more information about the projects you'll be supporting:
Core Work: In September, Flux re-launched our creative and community development program, Core Work. Already, we've helped develop new projects from Montserrat Mendez, Kristen Palmer, Corinna Schulenburg, Adam Szymkowicz, Jason Tseng, Justin Woo, and Christine Zagrobleny. Core Work will continue to grow in 2023 as we welcome additional collaborators, both old and new. 
Hybrid theatre-making: Even before the pandemic, the dispersal of some of our Creative Partners across the country necessitated thinking differently about how we make theatre. In 2023, we'll build on the momentum of OOHC to develop innovative forms of collaborative creation. 
Liberation and abundance: The past three years have also seen rises in violence and oppressive laws against our communities. We'll continue developing liberating stories like Metra that nourish, celebrate, and strengthen our communities, as well as host more ROAR events like Party Soft. 
Can you please make an end-of-year tax deductible contribution to make this work possible? 
For 16 years and counting, we've been building a creative home together. We've developed hundreds of new plays and staged beloved productions like Pretty Theft, AM I DEAD?, World Builders, and Jane the Plain. Above all, we've developed a community that's kept us strong through the very worst of times. As we prepare for another year of telling stories—and new ways of telling them—can you help us keep that community strong?
In joy and emergence,
Flux Theatre Ensemble Creative Partners
---
Flux acknowledges and is grateful for the funding and support we receive from the following current institutional funders.

The New York State Council on the Arts
NYSCA-A.R.T./New York Creative Opportunity Fund (A Statewide Theatre Regrant Program)
---
Flux acknowledges and is grateful for the funding and support we have received from the following past institutional funders.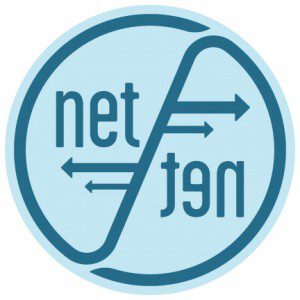 Network of Ensemble Theater's Touring & Exchange Network (NET/TEN), supported by lead funding from The Andrew W. Mellon Foundation and the Doris Duke Charitable Foundation.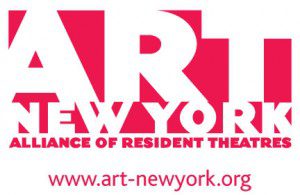 The Nancy Quinn Fund a project of A.R.T./NY
 A.R.T./New York Creative Space Grant, supported by the Andrew W. Mellon Foundation.