Give
"Where joy exists, all things are possible. Where there is joy there is also freedom, creativity, safety, openness, pleasure, magic, electricity, goose bumps, smiles, warm fuzzies, long hugs, and open hearts. Joy is not just a feeling, it's an act: an act that Flux is committed to creating and embracing in every word, every room, every show, and every interaction, whenever possible."
–Lori Elizabeth Parquet, Creative Partner, on Flux's Core Value of Joy,
shared at A Year to the Day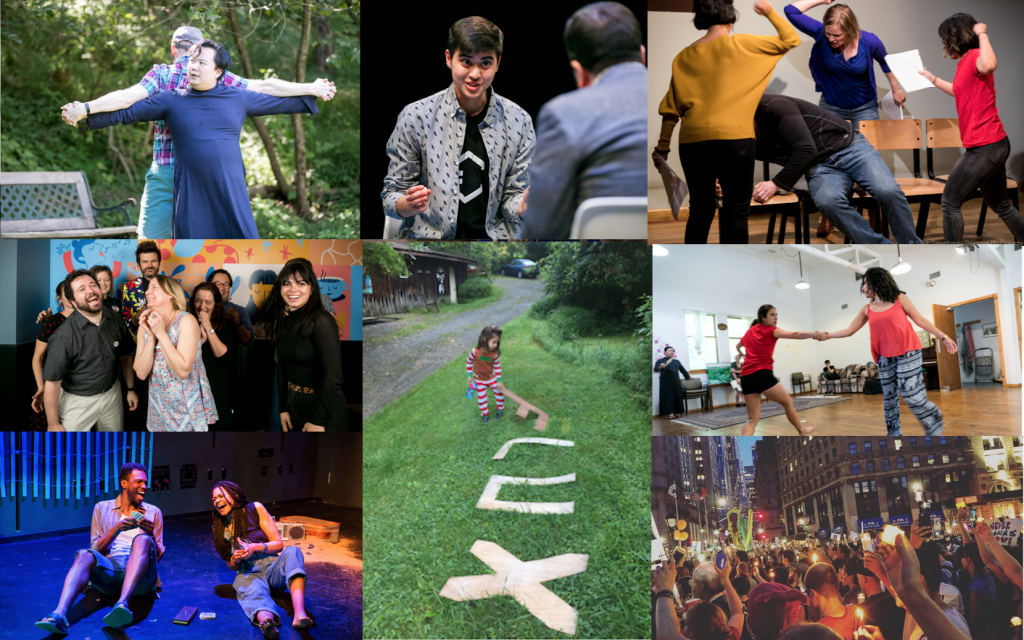 In this past year, we've had so many reasons to be joyful: new Creative Partners (CPs), newly articulated Core Values, a new creative development program, a healing production of Operating Systems, and above all, a community committed to building a creative home. Can you please support more acts of joy with an end-of-year tax deductible donation?
Your gift will help support the people, including our new CPs Corey Allen, Sienna Gonzalez, and Jason Tseng. You've witnessed the work of these artists in plays like The Sea Concerto, Rizing, and Marian, or the True Tale of Robin Hood. Now, they'll bring their creative energies into the shared leadership model of Flux's non-hierarchical, consensus-based Creative Partnership. 
Your gift will help support the purpose, newly articulated in our evolving Core Values of:  Consent and Agency, Rigor and Release, Collective Care, Aesthetic of Liberation, and yes, Joy. Read more about what these values mean to us here.
Your gift will help support the plays being nurtured through our new program, Core Work. Forged at the Little Pond Arts Retreat, Core Work gives our creative community agency to shape their own development arc, from initial the seed to its final fruition.  Can you please support projects like the following with an end-of-year tax deductible donation?
Inspired by the #MeToo movement, Nandita Shenoy's outrageous black comedy

Rage Play

explores the cost women face in fighting back against misogyny and patriarchy, and how they might be complicit in these systems.

Rage Play will run from March 28-April 11, directed by CP Lori Elizabeth Parquet at the Abrons Arts Center.

CP Corinna Schulenburg's comedy

Pack

follows a transgender man's jounrey into a werewolf cult that may just be his liberation…or his undoing.

CP Emily Hartford's

Metra

,

co-written with Ned Massey, uses music, re-imagined Greek mythology, and post-apocalyptic world-building to issue a call for radical climate justice.

Salma Zohdi's

Revolution/Train

explores how music captures the hope and heartbreak of revolutions as they begin, as they falter, and then keep going. 
Here's how you can help: Make a tax-deductible contribution online at https://web.ovationtix.com/trs/store/3012/alldonations/10795. Flux Theatre Ensemble is a registered 501(c)(3) corporation (EIN: 46-5362560) and all donations are tax-deductible to the extent permitted by law.
You'll not only support exciting new works, but a new way of working that pushes back against our culture's norms of extraction and exploitation.
For 13 years and counting, we've been building a joyful creative home together, and it's bigger than the hundreds of new plays we've developed or the thousands of electric moments at productions like Dog Act, AM I DEAD?, and World Builders. At heart, we are a creative family, launching multiple marriages and new friendships, with ties that endure across distance and time–can you help us keep that community strong?
"Flux Theatre Ensemble continues to present intriguing plays about the future of human nature."
–Ed Malin, Theatre is Easy
---
Flux acknowledges and is grateful for the funding and support we receive from the following institutional funders.
The New York State Council on the Arts
NYSCA-A.R.T./New York Creative Opportunity Fund (A Statewide Theatre Regrant Program)
The Nancy Quinn Fund a project of A.R.T./NY
 A.R.T./New York Creative Space Grant, supported by the Andrew W. Mellon Foundation.
The Dramatist Guild Fund
2019 Dramatists Guild Writers Alliance Grant, chosen for work that "pushes boundaries and shows tremendous promise," being produced by a theater company that "holds itself to superlative ethical standards in supporting the livelihoods and careers of writers."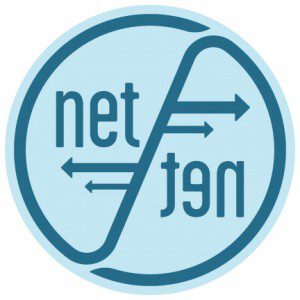 Network of Ensemble Theater's Touring & Exchange Network (NET/TEN), supported by lead funding from The Andrew W. Mellon Foundation and the Doris Duke Charitable Foundation.