Give
Looking to donate for your Living Ticket to Our Options Have Changed? 
$3 average donation covers our costs and helps ensure we can keep the project live.
$6 helps us fully compensate the lead artists who have stewarded this project over the past 2 years.
$9+ is an investment in future hybrid work from Flux!
---
June 2022
The last time we reached out to ask for your support was December 2021. Omicron was surging, and we wanted to let you know that if you were feeling exhausted, frustrated, and scared, you were not alone. We also shared some projects we were working on that gave us hope and asked for your support. Now we're ready to share some of those projects with you. Can you help bring this work over the finish line with a donation?
Our Options Have Changed, launching June 14, 2022, and available 24/7: an interactive audio experience on your phone. Lead artists Corey Allen, Emily Hartford, and Will Lowry.
In Our Options Have Changed, a series of crises have put a country on the brink of social collapse. A beloved wellness company named All for One has risen to power by helping people cope through their 'holistic hopeline.' In this telephonic choose-your-own-adventure, each participant will have a unique experience. Explore the interactive wellness opportunities, find the ways to leave your own mark on the hopeline… or go down the rabbit hole in a search for the truth.
ROAR: Rituals of Abundance & Renewal, launching with Party Soft on June 28, 2022: ROAR is a series of virtual, in-person, and hybrid events intended to renew the spirits of the participants during these difficult years.
Metra: A Climate Revolution Play with Songs, running  October 24 – November 19, 2022: by Emily & Ned Hartford, with songs by Ned Hartford.
Metra is a radical adaptation of a little-known myth from Ovid's Metamorphoses. Our play is set in 2043 in a world still run on fossil fuels and ravaged by climate catastrophe, where a group of revolutionaries attempts to bring down the grid through ancient magic, collective action, and a new myth for a new world. 
Heading into the next few years, we've identified four priorities: the climate crisis, the emergence of hybrid theatre-making, the need to grow our resources, and liberating stories for our communities under attack. While these challenges are not new, the pandemic has intensified them. Our Core Values of Collective Care, Consent and Agency, Rigor and Release, Joy, and Aesthetic of Liberation are well-suited to navigate them, yet we will need to go deeper into the work than before. That's why we're asking for your support.
Here're more information about our priorities:
Climate crisis: The recent IPCC report makes clear that we must keep global warming to 1.5 degrees Celsius to avoid catastrophe. Flux's non-hierarchical, equitable, and consent-based practices have always been deeply aligned with the values of a Just Transition. In October 2022, both Metra: A Climate Revolution Play with Songs and Rituals for the Anthropocene will now bring an explicit climate lens to our art-making itself. 
Hybrid theatre-making: Even before the pandemic, the dispersal of some of our Creative Partners across the country has necessitated thinking differently about how we make theatre. In June 2022, we're launching our first fully remote accessible play, Our Options Have Changed, an interactive audio experience on your phone.
Grow our resources: Flux's Core Value of Collective Care has been critically important over the past two years. We've cared for each other through sickness and loss.That work has been slow, gentle, and full of breath. As we ready ourselves to resume full productions, we must deepen that commitment to care. That means growing our resources to afford longer tech periods and equitable compensation at a living wage. 
Liberating stories: The past two years have also seen rises in violence and oppressive laws against our communities. We need to develop and stage liberating stories that nourish, celebrate, and strengthen our communities. As one example, we'll continue developing Pack, a trans liberation play, and resume our play development work.
Here's how you can help support work like this: Make a tax-deductible contribution online at https://web.ovationtix.com/trs/store/3012/alldonations/10795. Flux Theatre Ensemble is a registered 501(c)(3) corporation (EIN: 46-5362560) and all donations are tax-deductible to the extent permitted by law.
For 15 years and counting, we've been building a creative home together. We've developed hundreds of new plays and staged beloved productions like Hearts Like Fists, Sans Merci, Rizing, and Operating Systems. Above all, we've developed a community of Collective Care that's kept us strong through the very worst of times. As we prepare for a new year of telling stories–and new ways of telling them–can you help us keep that community strong?
With hope and resilience,
Can you help make them a reality with an end-of-year tax deductible donation?
Flux Theatre Ensemble Creative Partners
---
Flux acknowledges and is grateful for the funding and support we receive from the following current institutional funders.

The New York State Council on the Arts
NYSCA-A.R.T./New York Creative Opportunity Fund (A Statewide Theatre Regrant Program)
---
Flux acknowledges and is grateful for the funding and support we have received from the following past institutional funders.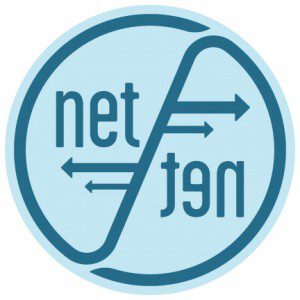 Network of Ensemble Theater's Touring & Exchange Network (NET/TEN), supported by lead funding from The Andrew W. Mellon Foundation and the Doris Duke Charitable Foundation.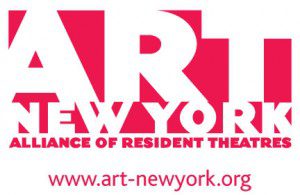 The Nancy Quinn Fund a project of A.R.T./NY
 A.R.T./New York Creative Space Grant, supported by the Andrew W. Mellon Foundation.