Our Options Have Changed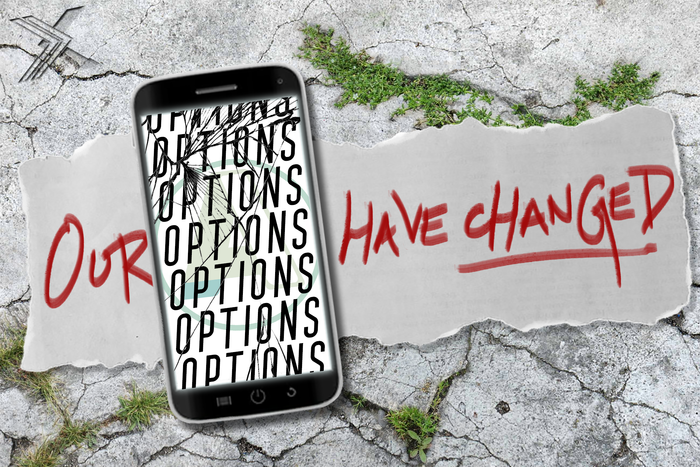 The World
In Our Options Have Changed, a series of crises have put a country on the brink of social collapse. A beloved wellness company named All for One has risen to power by helping people cope through their 'holistic hopeline.' In this telephonic choose-your-own-adventure, each participant will have a unique experience. Explore the interactive wellness opportunities…or go down the rabbit hole in a search for the truth. Callers can make multiple calls and spend as much, or as little, time as they like on the hopeline – and make their own mark on it in the process. In all, Our Options Have Changed offers over three hours of potential experiences to uncover. LIVE NOW: Get the number to call here
Tips for Callers
Reserving your Living Ticket will enable you to access Our Options Have Changed at any time, and call back as many times as you like. For an optimal experience, Flux recommends using headphones, and calling from a location with good cell service. (Sound quality may be impacted by low service.) Many–but not all–experiences are accessible by landline. For all of the secret corners, use a cell phone. LIVE NOW: Get the number to call here.
What's a Living Ticket?
This production continues our Living Ticket initiative, which makes Flux's shows free for all to attend. Well, not exactly free: it costs a lot to create these productions, and we want to provide our team a living wage. So while you don't have to pay anything, we encourage you to support Flux with a donation when you reserve your Living Ticket. To learn what it would take for us to pay a living wage, check out our Open Book program, which shares our production budget and suggests levels of giving. LIVE NOW: Get the number to call here.
The Team
Lead Artists: Corey Allen, Emily Hartford, Will Lowry
Written by: Corey Allen, Sienna Gonzalez, Emily Hartford, Rachael Hip-Flores, Will Lowry, Corinna Schulenburg, Mercena Schulenburg, Jason Tseng
Directed by: Corey Allen, Heather Cohn, Emily Hartford, Will Lowry, Lori Elizabeth Parquet 
Lead Organizers: Emily Hartford and Will Lowry
Sound Designer: Renee Yeong
Sound Engineer: Ned Hartford
Lead Programmer: Phoenix Rahmani, with additional programming from Taylor C Jensen, Will Lowry, and Jason Tseng. 
Intern: Fiona Hansen
Original concept by Jason Tseng, Will Lowry, Emily Hartford, and Corey Allen through developmental work in the Orchard Project Liveness Lab.
Our Options Have Changed is made possible by the New York City Department of Cultural Affairs and the New York State Council on the Arts with the support of the Office of the Governor and the New York State Legislature.

Bios
The Creative Team
---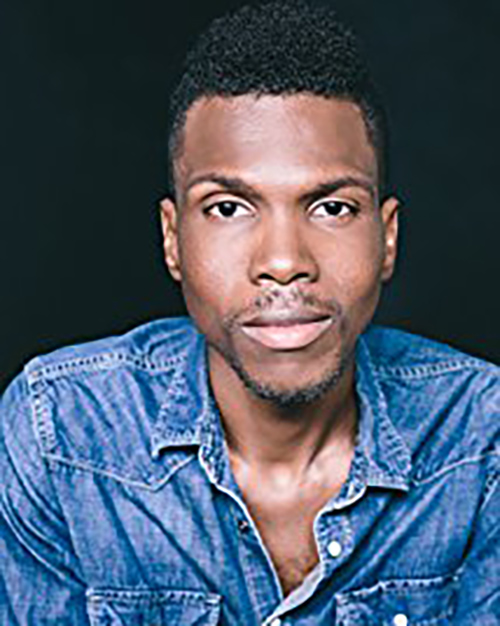 Corey Allen is an actor, writer and teaching artist from San Diego, California.  He is an Assistant Professor at the University of Texas at Austin, holds an MFA in Acting from the University of Illinois, Urbana-Champaign and a BA in Drama from UC Irvine. New York City credits include: Am I Dead?, Sea Concerto (Flux Theatre Ensemble), Moony's Kid Don't Cry (DramaLeague). Regional Credits: Shakespeare Theatre: An Oresteia, Macbeth; Huntington Theatre Company: A Raisin in the Sun, Ma Rainey's Black Bottom; Pioneer Theatre Company: Two Dollar Bill, A Few Good Men; Great River Shakespeare Festival: Othello, Twelfth Night, A Midsummer Night's Dream; Utah Shakespeare Festival: Cyrano de Bergerac, The Two Gentlemen of Verona; Repertory Theatre of St. Louis:  Alabama Story, The Fall of Heaven; Orlando Shakespeare Theatre: Best of Enemies. 
Film work includes: Halston, Lost & Found, Proximity. Television: Happy!, Mindhunter, Manh(a)ttan, Power , Madame Secretary.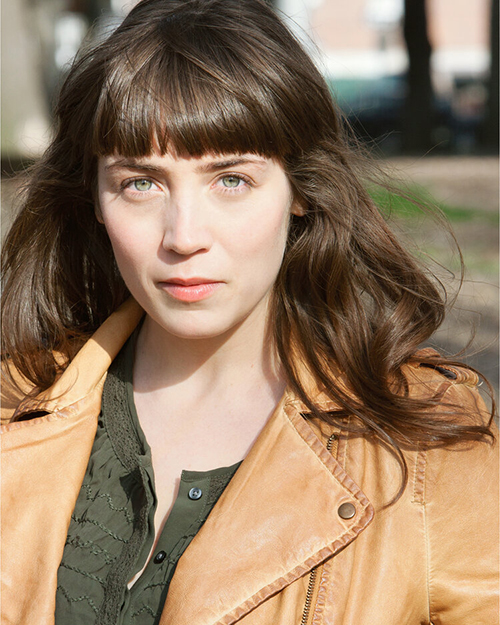 Emily Hartford (Lead Artist, Writer, Director, Lead Organizer, Concept; she/her) is a theatre and film director, generative artist, performer–and proud Creative Partner of Flux. With Flux, she directed Operating Systems, Rizing, short pieces in #SpeakUp: The Street Harassment Plays and Breathe Free, as well as assistant directing Salvage and Jane the Plain. Emily creates theatrical work and processes that foster highly collaborative, joyfully equitable spaces; pursue physical rigor and precision to evoke a visceral response; and revel in theatre's impermanence. She has directed in partnership with institutions including Judson Arts, Abrons Arts Center, Primary Stages ESPA, Badass Lady Productions, and more. Emily is a member of the Lincoln Center Directors Lab. She is also a generator of devised/collaboratively-created theatre, including the full-length Metra: A Climate Change Play with Songs (with Ned Hartford). Her first short film, Type A, premiered at the Woods Hole Film Festival in 2021.www.emilyhartford.com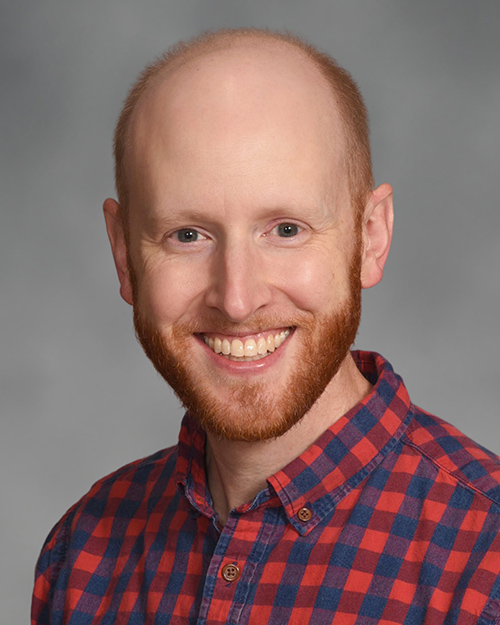 Will Lowry (Lead Artist, Writer, Director, Programmer, Lead Organizer, Concept; he/him) is a multidisciplinary designer with an MFA in Design from UNC Greensboro. He has been a Flux Creative Partner for a decade, and this is his twentieth show with Flux. He has created over 130 scenic, lighting, projection, and costume designs for theaters along the East Coast and beyond, including productions at Dupont Underground (DC), Mill Mountain Theatre (VA), Warehouse Theatre (SC), Playhouse on Park (CT), Birmingham Children's Theatre (AL), Palace Theatre/Spirit of the Dance Productions (SC/UK), Curtain Call Theatre (NY), California Theatre Center (CA), Southeast Missouri State University (MO), College of Southern Nevada (NV), and the Sydney Opera House (AUS). In NYC, he contributed to multiple Broadway productions as a studio assistant and graphic designer, and he recently created the digital theatre experience GPS at Lehigh University (PA), where he serves as an Assistant Professor of Theatre. Love to B,L,&P.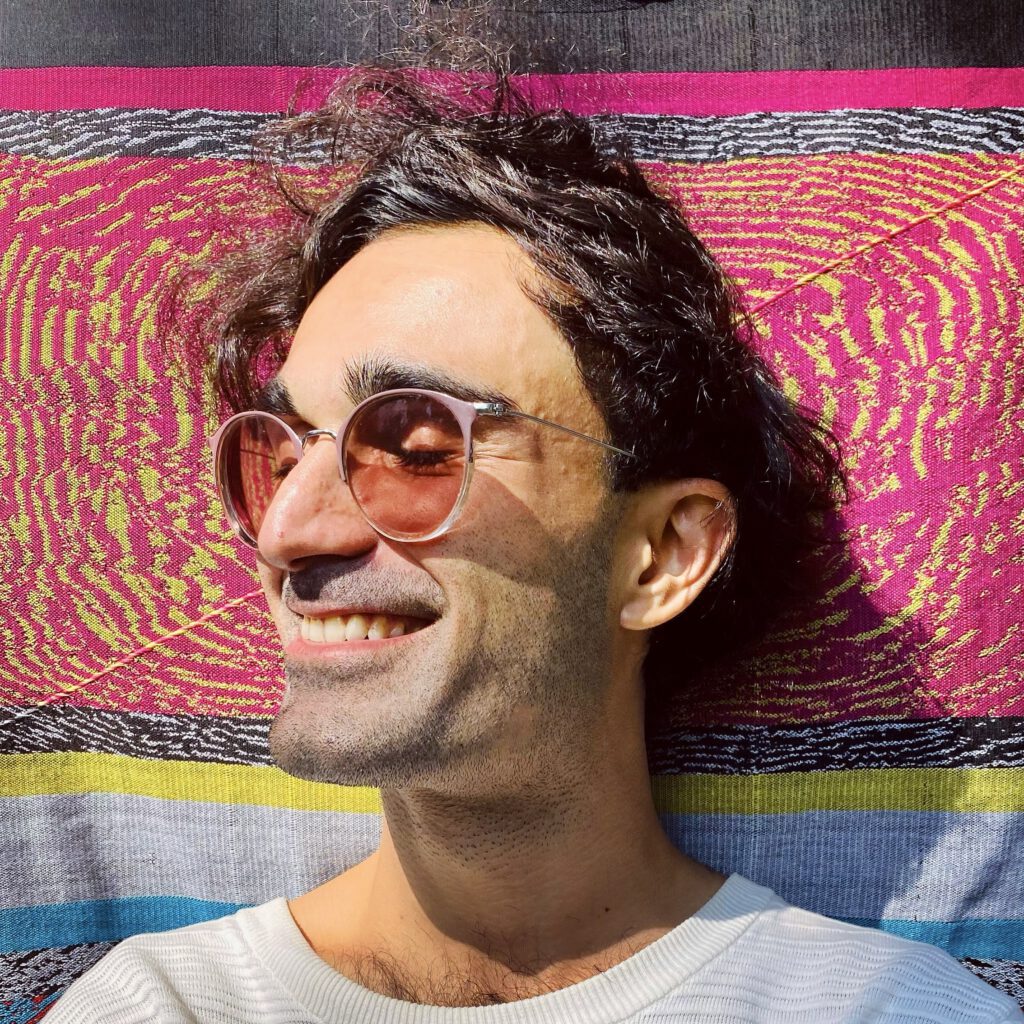 Phoenix Rahmani (Lead Programmer; they/any) is a creative coder, artist + scientist who's always chasing their whimsy!! ✨ From weaving computer-generated textiles to filling a room with kirigami birds to writing code used in research labs at Cornell, John Hopkins + abroad, Phoenix is on board for any project that brightens our world! If you'd like to see more or work together, follow on Insta at @phoenix_rahmani or ask Emily to connect us! Thank you for joining this adventure, thanks to everyone at Flux, and I hope you enjoy the show. ☺️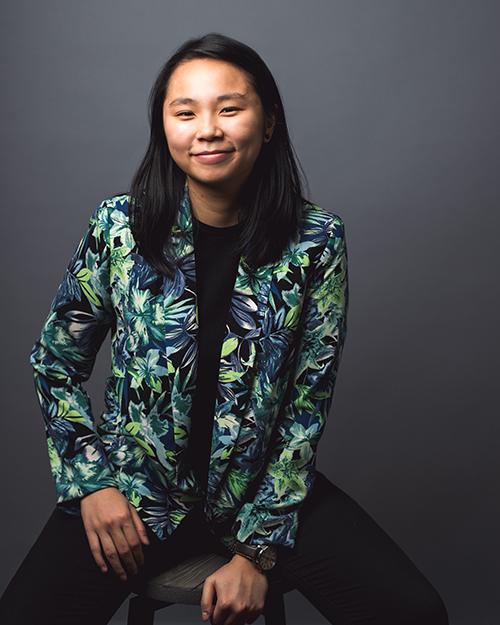 Renee Yeong (Sound Designer) is a Singapore-born, New York-trained sound designer and theater director. Notable sound design credits include Indeed, Friend! (Clubbed Thumb/ Playwrights Horizons), Romeo + Juliet (Hypokrit Theater Company), Operating Systems (Flux Theater Ensemble) and A Modest Proposal (Cherry Lane Theatre). Recent directing credits include I LOVE WHITE MEN, and Annie Aspen's Musical Space Spectacular!, both for Ars Nova's ANTFest, and When We Were Young and Unafraid at Playwrights Horizons Downtown, NYU. Renee is a member of the 2019 Lincoln Center Director's Lab and the 2018-2019 SDCF Observership Class. BFA: NYU. reneeyeong.com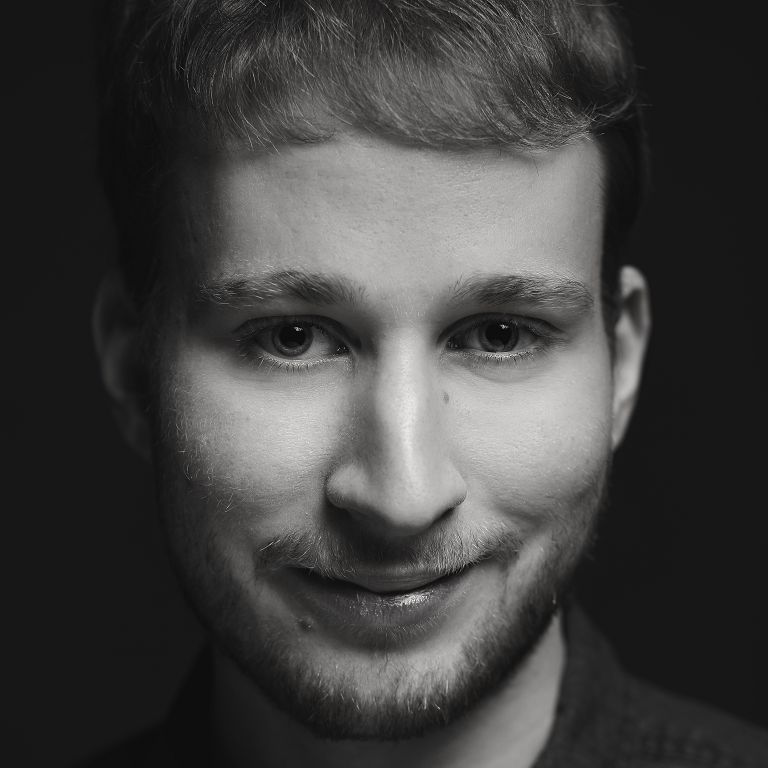 Taylor C. Jensen (Programmer; he/him) is a lighting programmer, technician, associate, and designer based in New York City. He's worked on Broadway, Off Broadway, Off Off Broadway, and regionally, including Manhattan Theatre Club, American Repertory Theater, Vineyard Theatre, Soho Repertory Theater, Mabou Mines, Experiments in Opera, Berkshire Theatre Festival, John W. Engeman Theatre, Juilliard School of Drama, & Yale School of Music.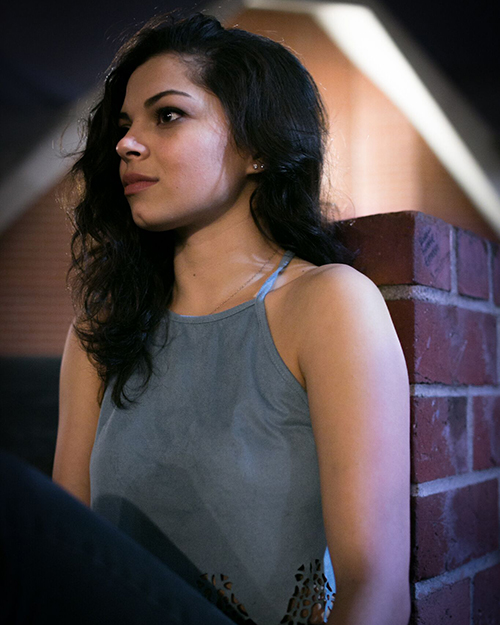 Sienna Gonzalez (Writer, Voice Actor; she/her) is based in Los Angeles. She has been a Creative Partner with Flux since 2018, with involvement in productions like Operating Systems and The Sea Concerto. She's a freelance humor writer currently studying with Second City's Comedy Writing program.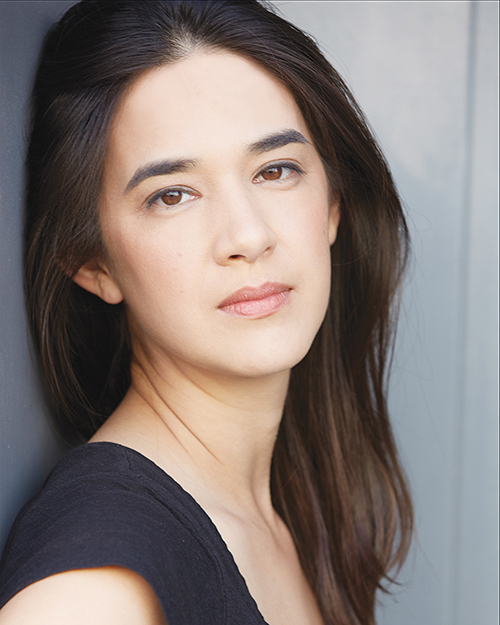 Rachael Hip-Flores (Writer, Voice Actor; she/her) is best known for her role as Vivian McMillan in the streaming series Anyone But Me (60million+ views), for which she received the IAWTV, Streamy, and Indie Soap Awards for Best Lead Actress in a Drama, plus further nominations for the streaming series Good People in Love and Producing Juliet. She is a resident artist with the Braid Theatre in Santa Monica, a member of Bespoke Plays in Los Angeles, and a proud Creative Partner with Flux Theatre Ensemble since 2013. Upcoming: narrating Skybound, byLou Iovino, and The Gathering of the Three, by A.K. Lang on Audible available starting December, 2021.Based in LA and NYC. www.rachaelhipflores.com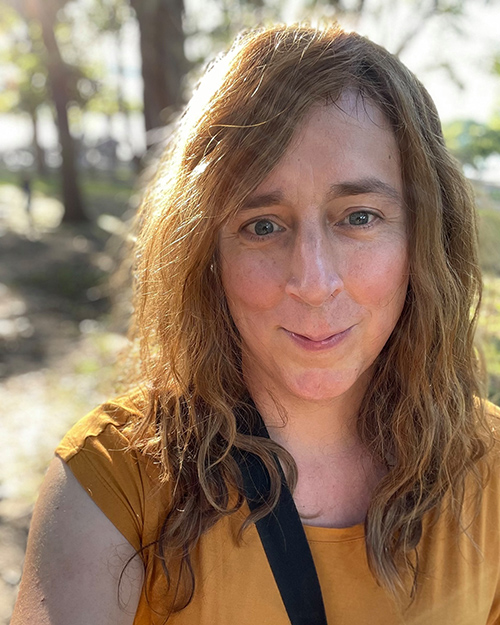 Corinna Schulenburg (Writer, Voice Actor; she/her) is so proud to be a Creative Partner of Flux, and remains utterly smitten by all of her fellow CPs. She's a white queer transgender woman; a mother, an abolitionist, an activist, an ensemble theatre-maker, a novelist, a poet, and the director of communications at Theatre Communications Group. As a playwright, actor, director, and organizer, Corinna has worked on over thirty Flux productions.  https://corinnaschulenburg.com/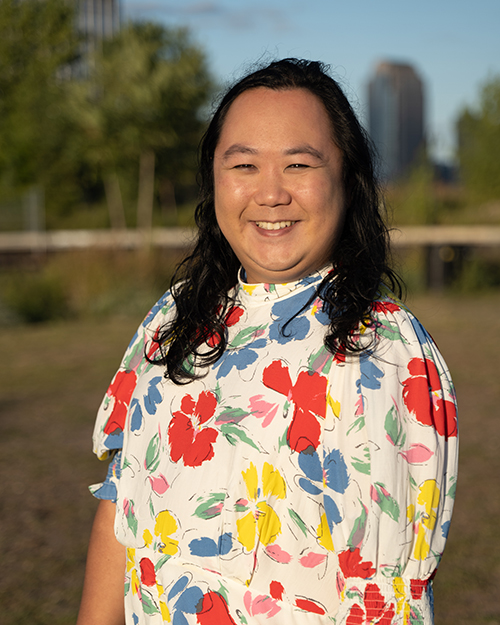 Jason Tseng (Writer, Programmer, Concept; they/them) is a queer, non-binary Chinese-American playwright based in New York City, originally hailing from the suburbs of Washington, D.C. Their plays have been presented and developed by Flux Theatre Ensemble, Judson Arts, Mission to dit(Mars), Theatre COTE, Inkubator Arts, Second Generation, Downtown Urban Arts Festival, and LA Queer New Works Festival. They are a Creative Partner of Flux Theatre Ensemble, a member of The Civilians's 2019/2020 R&D Group, a member of Mission to dit(Mars)'s Propulsion Lab, and their plays have been honored as Semi-finalists for the New American Voices Playwrights Festiva, Bay Area Playwrights Festivall and the Eugene O'Neil National Playwrights Conference. Jason's full-length plays include Rizing (World Premier, Flux Theatre Ensemble), Like Father, Same Same, Ghost Money, Fear and Wonder, and The Other Side. Find more at www.jasontseng.com
Heather Cohn (she/her) is a producer, director, fundraiser, and strong believer in collective leadership. She is a co-founder and Creative Partner with Flux Theatre Ensemble, an Indie theatre company founded in 2006. With Flux, Heather has produced nearly 30 full productions, including 18 world premieres. She directed 9 Flux productions, with playwrights including Corinna Schulenburg, Kevin R. Free, Kristen Palmer, Erin Browne, and Johnna Adams. She served as Assistant Director to Austin Pendleton on Johnna Adams's Gidion's Knot and most recently as assistant director for Andrea Thome's Fandango for Butterflies (and Coyotes). She has also directed with companies including Rattlestick, Lark Play Development Center, Planet Connections, the EstroGenius Festival, MTWorks and Cherry Lane.
She has also served as the Executive Director of En Garde Arts, a site-specific Off-Broadway theatre, since 2019 and has been with the company since 2017. Heather was the Director of Development for Epic Theatre prior to that worked with New York Theatre Workshop, The Pearl Theatre Company, and Theatre Communications Group also in development.
She previously served as a Board Member of the League of Professional Theatre Women (LPTW) and was co-chair of the Task Force for trans inclusion. She's an alum of the Producers' LAB with WP Theatre and the Cornerstone Theatre Summer Institute where she helped produce Octavio Solis' LETHE. Heather is a graduate of Vassar College where she majored in Latin American Studies and spent time living in Cuba and Chile. And most importantly, she's a proud mom to Mercena.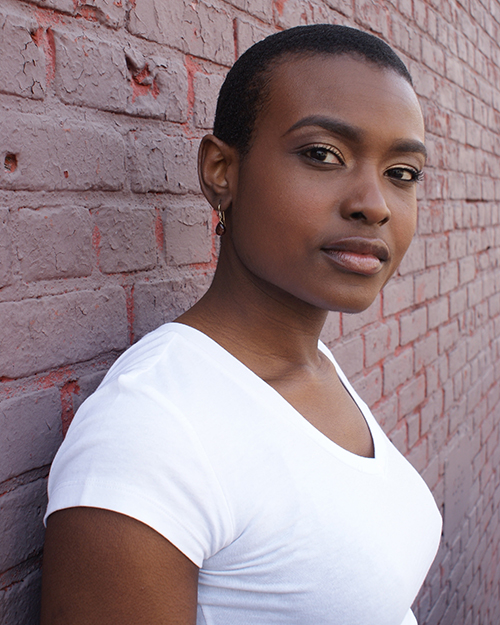 Lori Elizabeth Parquet (Director, Voice Actor; she/her) is an actor, director, and playwright from New Orleans, Louisiana with a B.A. in Theatre Arts from Cornell University. Her New York City stage credits include Macbeth, Dispatches From (A)mended America (Off-Broadway, Epic Theatre Ensemble), The Providence of Neighboring Bodies (Dutch Kills Theater/Ars Nova), The Honeycomb Trilogy: Sovereign (Gideon Productions), Medea (Phoenix Theatre Ensemble), Dog Act, Ajax in Iraq, Honey Fist, Operating Systems (Flux Theatre Ensemble), and Republic, Baal, Murder In the Cathedral (JACK/Hoi Polloi). She made her international debut performing in Pillars of Society at Teater Ibsen in Skien, Norway. She also performed in The Providence of Neighboring Bodies at the Edinburgh Fringe Festival in 2018. In 2019 she was nominated for and won the New York Innovative Theatre Award for Best Actress in a Lead Role for her performance in Operating Systems. As a director, Lori has directed Topdog/Underdog at Princeton Summer Theater and assistant directed The Public Theater's most recent Shakespeare in the Park productions of As You Like It, and Twelfth Night.  She was alsoas an acting coach on Disney's Hercules, a Public Works production.  Lori just served as Associate Director of New York City Center's Encores: Off-center production of Maria Irene Fornes' Promenade and has directed many readings and workshops with Public Works, Flux Theatre Ensemble, The Brooklyn Generator, and other theatre companies across New York City.  As a playwright, Lori was selected as one of six featured playwrights for Season Five of The Fire This Time Festival, which produced a reading of her full-length play In Communion, and her short plays have been produced through Flux Theatre Ensemble, New York Madness, and other NYC indie theatres and festivals.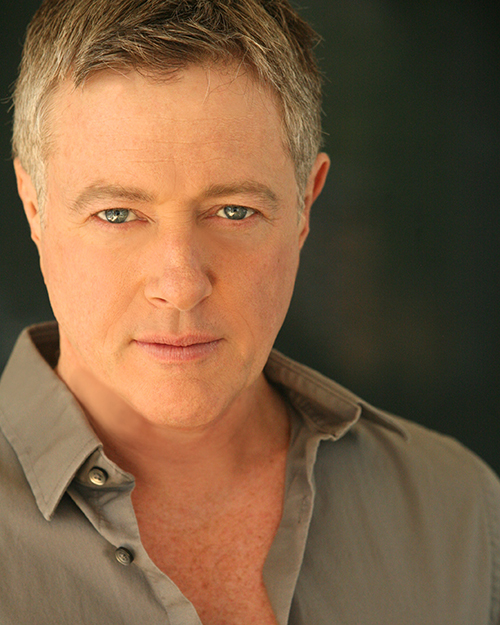 Ned Hartford (Sound Engineer, Voice Actor) acts, writes songs and musicals and plays, voices the occasional commercial and video game, and produces music. He is so excited that Flux will be producing, in 2022, Metra –a play (with songs) that he has written, with his favorite collaborator, Flux CP Emily Hartford, who will also be directing.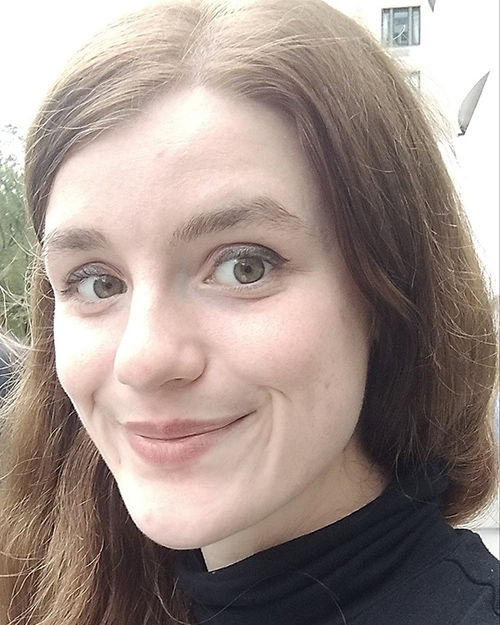 Fiona Hansen (Intern; she/her) is a senior at Ohio Wesleyan University studying Theatre and English with a minor in dance. She has previously directed a production of Medusa's Tale by Carol S. Lashof and a Zoom theatre production of Fourteen by Alice Gerstenberg with her impromptu theatre company "FAB Directors." Her work has also been featured onstage in her school's fall cabaret "Inter/Sect," directed by Ares Harper, and she performed as Toby Belch in her school's production of "Twelfth Night: 2020," directed by Bradford Sadler. She is extremely excited to be interning with Flux for this semester and would like to thank everyone involved for this opportunity.
Cast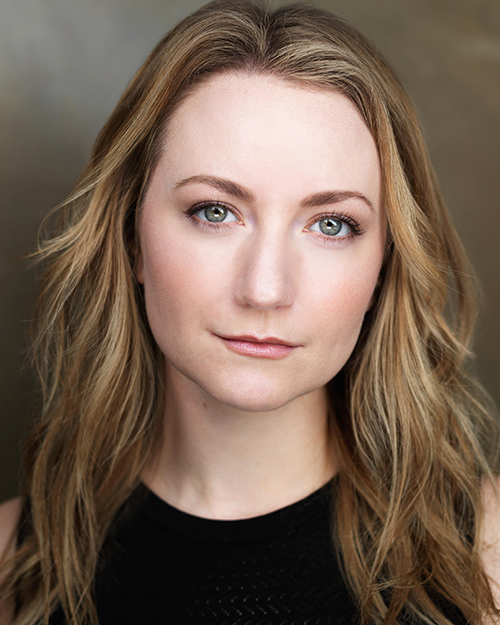 Anna Rahn (Voice Actor; she/her) last appeared with Flux in Am I Dead? The Untrue Narrative of Anatomical Lewis, the Slave, Rizing, Honey Fist, and Ajax in Iraq. Other credits include Powwow Highway (Rabbit, HERE Arts Space), Unsex Me Here (Goneril, HERE Arts Space), Man and Coconut (Melissa, IRT Theater). She holds a BA in Performance Studies from UC Berkeley and an MFA in Acting from the American Repertory Theatre.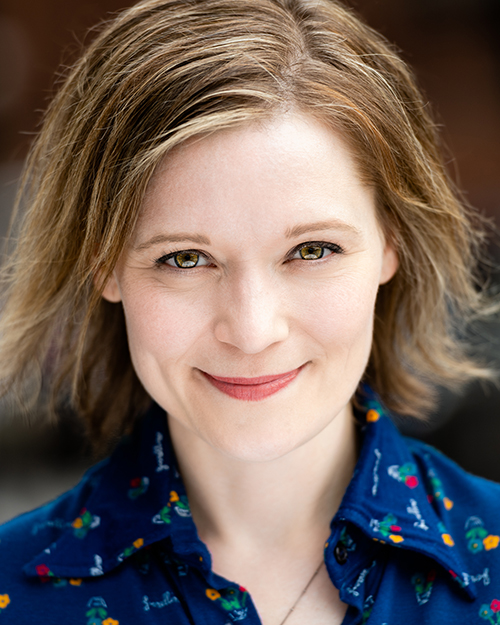 Alisha Spielmann (Voice Actor; she/her) is a New York City based Actor and Singer. Born and raised in Minneapolis, Minnesota, she received her BA in Music and Theater from St. Olaf College.  She can currently be seen on Amazon starring in the streaming series ProducingJuliet by Writers Guild of America Award winner Tina Cesa Ward, as well as the feature film The Moose Head Over The Mantel written and directed by Jessi Gotta of An Inappropriate Film. Alisha has also been a part of the New York Theatre scene for quite some time and has been in over 20 full length theatrical productions both Off Broadway and Off Off Broadway (many award nominated and many self-originated roles) and numerous readings and workshops. Highlight productions include Off Broadway: Mac Rogers' The Honeycomb Trilogy, Part 2: Blast Radius with Gideon Productions, The Runner Stumbles with The Bleecker Company/Retro Productions; and Off Off Broadway: Johnna Adams' Sans Merci and World Builders, both with Flux Theater Ensemble. She is a Creative Partner with Flux Theatre Ensemble and a Company Member of Retro Productions. Upcoming projects include the feature film How Dark They Prey and the short films Type A and This Is Not What We Planned. In her spare time she enjoys running, cooking, and keeping up to date with super cool technology. www.alishaspielmann.com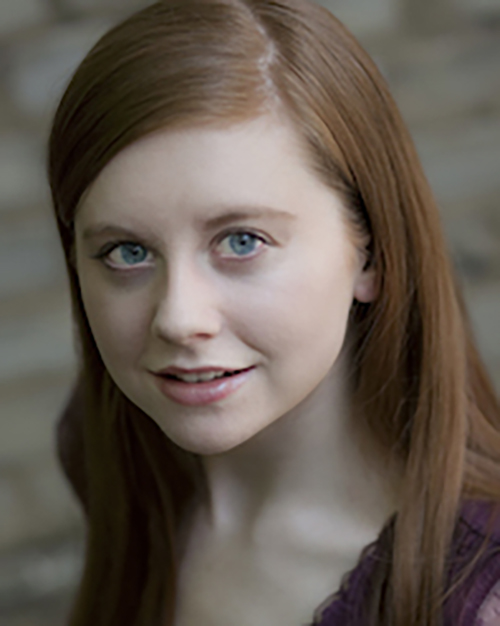 Becky Byers (Voice Actor; she/her) With Flux: Dog Act (NYIT Nomination – Featured Actress), Hearts Like Fists (NYIT Nomination – Lead Actress), Once Upon a Bride There Was a Forest (NYIT Nomination – Featured Actress); Jane the Plain, Marian, or the True Tale of Robin Hood. Off-Broadway: Retro Productions' The Runner Stumbles, co-produced with The Bleecker Company. Regional: Contemporary American Theatre Festival – A Discourse on the Wonders of the Invisible World. NY Theater: Gideon Productions' Advance Man and Blast Radius in The Honeycomb Trilogy, Kill Shakespeare; Vampire Cowboys' Geek!; Becky is a 2010 NYTheatre.com Person of the Year. Love to W&P.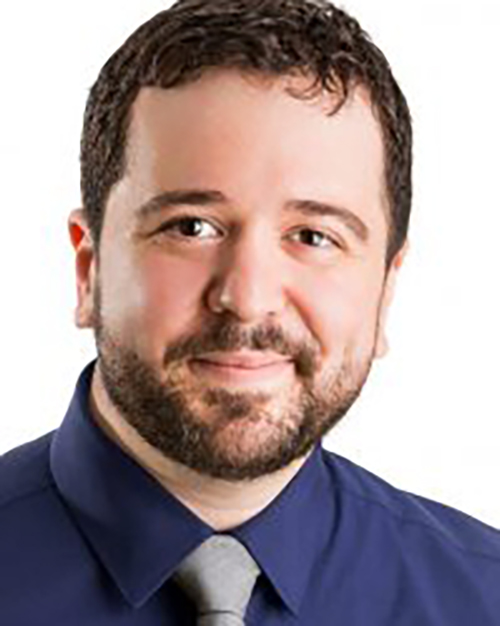 Isaiah Tanenbaum (Voice Actor; he/him) is a Creative Partner at Flux Theatre Ensemble. Favorite NYC roles include Jake (Operating Systems, Flux), Foster (Mary Brigit Poppleton, NY Fringe Festival), and Napoleon Bonaparte (Lickspittles, Buttonholers, & Damned Pernicious Go-Betweens, Boomerang Theater Company). Film work includes Stateside, Zelimo, and Troma's Poultrygeist. A graduate of Amherst College, Isaiah lives in Brooklyn. He takes photographs of actors, plays, weddings, and events, and trains city workers in ethics with the NYC Conflicts of Interest Board. With love to Jenna, Samson, and Juno. AEA / SAG-AFTRA. isaiaht.info // it-photos.com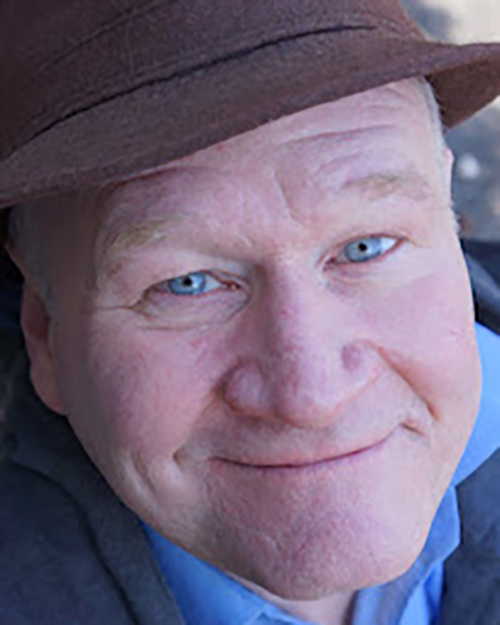 John Lenartz (Voice Actor; he/him) Broadway – Inherit the Wind (Ensemble) National Actors Theatre. Off-Broadway – The Idiot (Prince Myshkin) Manhattan Ensemble Theatre. New York – Tartuffe (Orgon), Entertaining Mr. Sloane (Kemp), The Resistible Rise of Arturo Ui (Dogsborough/The Actor) Phoenix Theatre Ensemble; The Texas Trilogy (Col. J.C. Kincaid) ReGroup Theatre; Under Milkwood (Waldo/Ensemble), Much Ado About Nothing (Dogberry), Jean Cocteau Repertory, Flux Theatre; The Sea Concerto (Chappy), Regional & National Tours – Macbeth (Macbeth) National Shakespeare Company; Camelot (Arthur), Henry V (Henry) – Texas Shakespeare Festival; Lombardi (Lombardi) Depot Theatre; To Kill A Mockingbird (Atticus Finch) Hangar Theatre; The Grapes of Wrath (Jim Casy) Arkansas Repertory. John is proprietor of a wine/liquor shop in Windsor Terrace, Brooklyn. Visit our website at windsorwinemerchants.com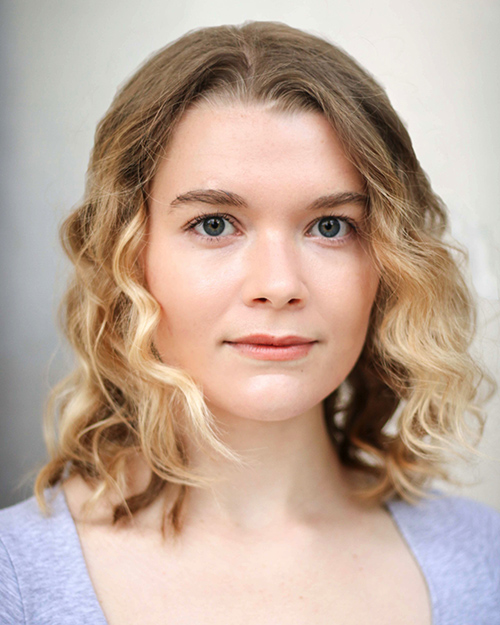 Katrina Gaedcke, (Voice Actor; she/her) born and raised in Austin, Texas, is currently in her last year of training with the Bachelor of Fine Arts Acting program at the University of Texas at Austin. Katrina is best known for her portrayal of the titular character of the film Mari, A Short Story, and will soon be reprising her role in the film's sequel, Rose. She is also known for the principal role of Sarah in the original play Not Omaha, created by Paul Kruse for UT's New Theater program. Recently, she has participated in numerous short films, as well as an upcoming feature film called Lone-Leigh. She is also cofounder of the Dropout Films production company. Katrina has greatly enjoyed her time working on Our Options Have Changed with the talented team at Flux, and she looks forward to seeing what the future holds for this unique and amazing project.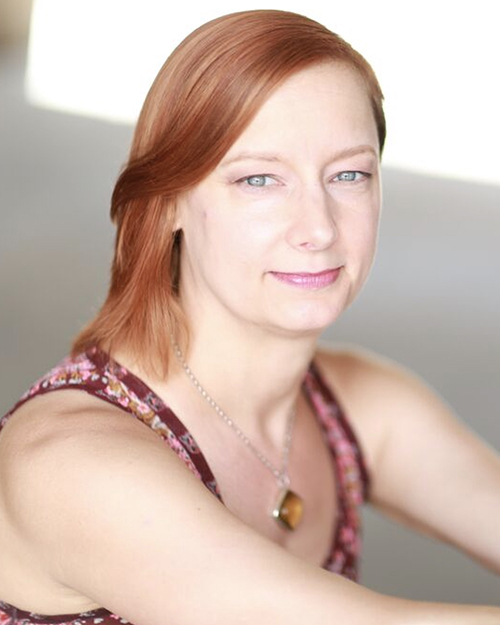 Kia Rogers (Voice Actor, she/her) is a New York City based lighting designer for Theatre and Dance. 
International credits: Lighting Designer for The Baby Monitor, Belgrade, Serbia for the Belgrade Pride Festival, and the OnStage Festival and Rome, Italy. Associate Lighting Designer for Slutforart/98.6 inGothenburg, Sweden with Muna Tseng.
West coast designs: El Portal's Monroe Forum Theatre, Los Angeles and Z Space, San Francisco. Dance designs: Flamenco Vivo National tours, Forward Motion, Kinesis Project Dance Theatre, Lighting Designer and mentor for Ethical Culture Fieldston High School Dance Company since 2015. Guest Lighting Designer: Lafayette College, Easton PA,  the University of North Carolina at Wilmington, Wilmington, NC and for the South Carolina Governors School of the Arts, Greenville, SC. Awards: Outstanding Lighting Design for Real, 2019 and Jane The Plain, 2014 by the New York Innovative Theatre Awards, Outstanding Lighting Design for Mr. Toole, 2016 by the Midtown International Theatre Festival.
Nominations: Operating Systems, 2019, Rizing, 2016 and The Gin Baby, 2014 by the New York Innovative Theatre Awards Kia is a member of Rising Phoenix Repertory and a Creative Partner with Flux Theatre Ensemble since 2010.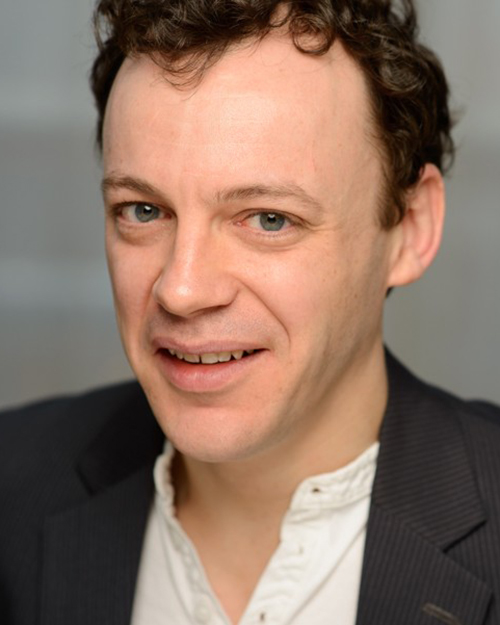 Matthew Trumbull (Voice Actor; he/him): Theatre–Flux Theatre Ensemble: DEINDE; MARIAN, OR THE TRUE TALE OF ROBIN HOOD (New York Innovative Theatre Award nominee, Outstanding Performance in a Featured Role). Gideon Media: GIVE ME AWAY (podcast); VIRAL;. Tin Drum Productions and the Brick Theater: THE TEMPLE, OR LEBENSRAUM (New York Innovative Theatre Award, Outstanding Lead Performance). Solo Theatre– THE ZEBRA SHIRT OF LONELY CHILDREN (FringeNYC Award, Solo Performance; Audience Pick, Minnesota Fringe Festival).  Zoom–The Metropolitan Playhouse: THE WAR OF THE WORLDS, NOT SMART; Retro Productions: THE MAN WHO CAME TO DINNER; Theater Accident: THE VIRTUE OF RAW OYSTERS.  Storytelling: The Moth Mainstage, Soundtrack Series, No You Tell It!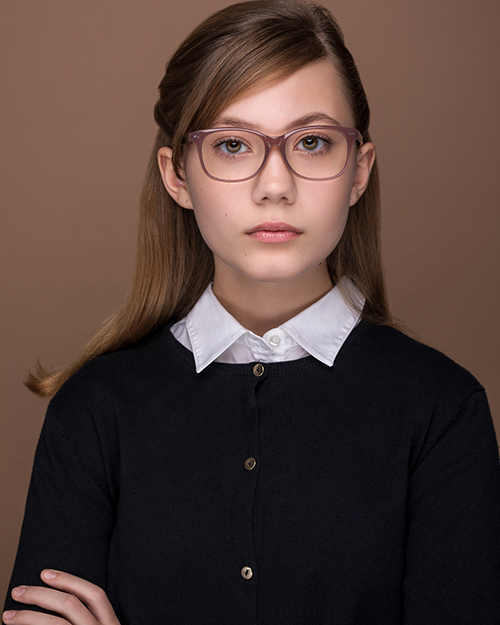 Maxine Wanderer (Voice Actor) is a dancer and actress from Brooklyn, NY.  Favorite TV and film roles: "Law and Order SVU" as Ruby Mesner,  "The Blacklist," "Saturday Night Live,"  and the lead role in the fantasy short "Sylphvania Grove" (Winner of the Best Youth Actor Award and the Audience Choice Award at the Austin Revolution Film Festival)   Favorite voiceover roles: Ruth Rose in the "A to Z Mysteries: Clue Club" series now in its 4th season, Caz in the new original narrative audio drama "The 8th Light" and Alessia in the animated TV show "Super Wings!" Favorite theatre roles:  Clara in "The Brooklyn Nutcracker" at The Kings Theatre, King Claudius In "Hamlet", Demetrius in "A Midsummer Night's Dream" and Juliet in "Romeo and Juliet" with Child's Play NY Shakespeare Players. Maxine is an avid reader, writer and storyteller and plays piano and the electric bass in her school jazz band. Rep by Stewart Talent  imdb.me/maxinewanderer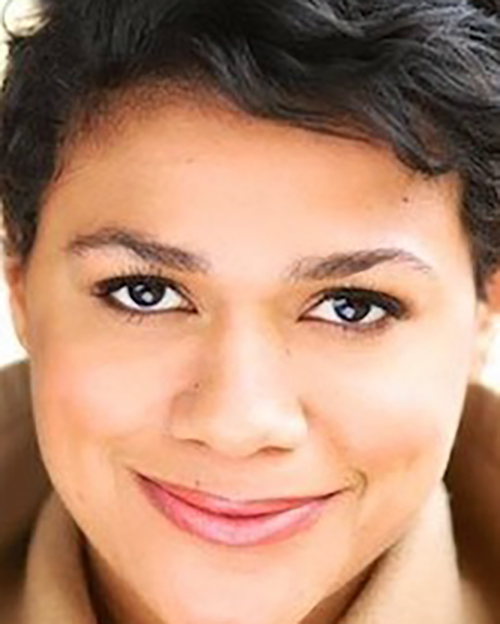 Morgan McGuire (Voice Actor; she/her), originally from the foothills of the Sierra Nevada, is a Brooklyn based actress and playwright. She received her Bachelor of Fine Arts from Marymount Manhattan College. Productions with Flux: Operating Systems and Sea Concerto. Recent acting credits include: Exit Man, TRAPPER, Cul-de-Sac, Film: Camp Wedding, Takers, Unbelievers. To find out more about her visit: www.morganamcguire.com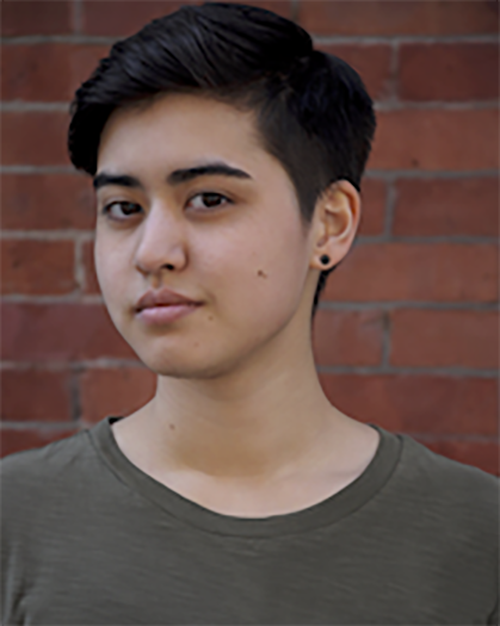 Neo Cihi (Voice Actor; they/them) is a nonbinary actor who grew up in Tokyo and is now based in NYC. With a BFA from NYU Tisch they have worked in theatre, film, and voice over. Their debut post-grad production was Operating Systems, which began their fruitful journey with Flux Theatre Ensemble.They are the english dub for Hau in the animated Pokemon: Sun and Moon series, and have narrated for Audiobooks A Dark and Hollow Star and The First Sister. IG: @neoasneo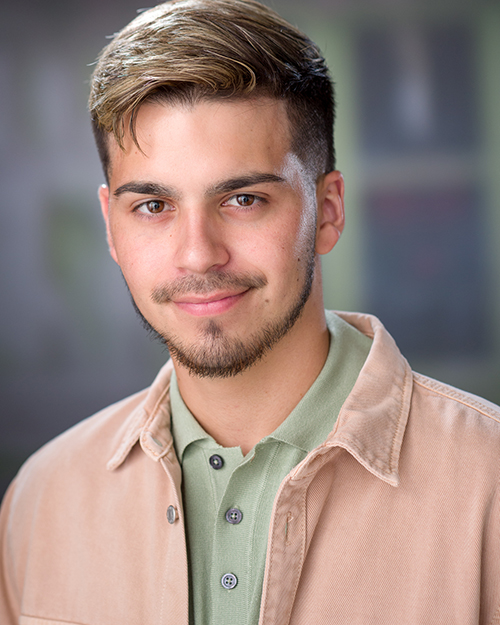 Ricky Miller (Voice Actor; he/him) is currently a senior at The University of Texas at Austin studying BFA in Acting. Ricky plans to move to LA next semester to continue his education and career. He loved this process and is glad to be part of it. Ricky would like to thank his family, The University of Texas, and Corey Allen for their continued support.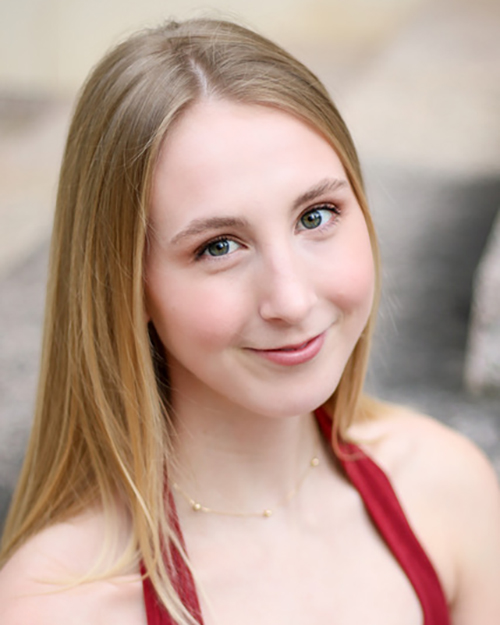 Sophie Miller (Voice Actor; she/her) is a senior BFA in Acting major at The University of Texas at Austin. She is thrilled to be a part of the Our Options Have Changed team. Her recent theatre credits include Sonnets for an Old Century, Tales from the Globe, as well as a workshop adaptation of Three Sisters. Short film credits include Sobering Truths (2022), Mari, A Short Story (2022), Posers (2021) and Genuinely (2022). Over the last year, Sophie has worked as a co-founder for the production company Dropout Films LTD. She is excited for her move to Los Angeles in January, where she will finish her degree.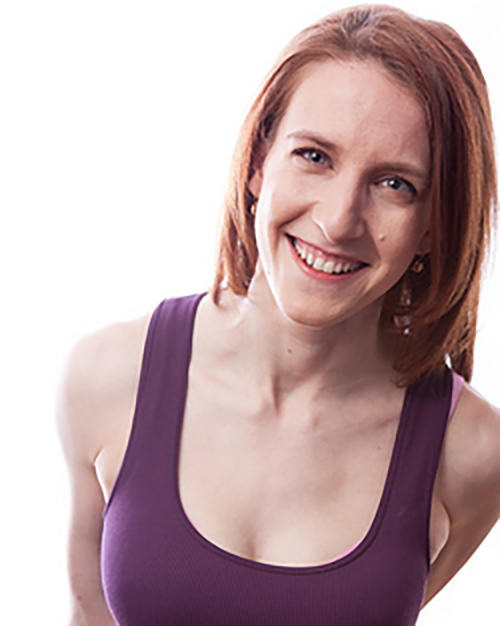 Stephanie Willing (Voice Actor; she/her) is a voice actor, dancer, and writer based in NYC. With an MFA in Writing for Children, she specializes in performing the stories of kids, teens, and new/20-something adults. She's an Earphones Award-winning audiobook narrator, and she was recently nominated under a pseudonym for an Independent Audiobook Award.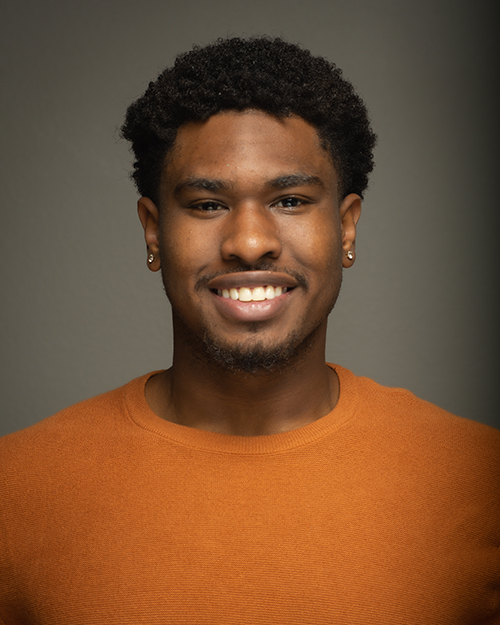 Vincent Oliver (Voice Actor; he/him) is excited to be a part of Our Options Have Changed, his first voiceover project. A Fourth-Year BFA Acting major at the University of Texas at Austin. Most notable theatre role is Marcus in "Marcus; and the Secret of Sweet" dir. by Robert Ramírez. Enjoy your audio adventure!