Give
Yes! I want to support
Flux Theatre Ensemble!
Flux Theatre Ensemble produces transformative theatre that explores and awakens the capacity for change. As an ensemble-artist driven company, we believe that long-term collaboration and rigorous creative development can unite artists and audiences to build a creative home in New York. Since 2006, Flux has produced 22 productions and countless readings and developmental projects.  The company was named one of Indie Theatre Now's "People of the Decade" in 2014, received the prestigious Cafe Cino Fellowship in 2011, and has been nominated for 19 New York Innovative Theatre Awards. Flux Theatre Ensemble is a 501(c)3 organization. Contributions are tax-deductible to the extent permitted by law. Please make your online contribution today using our secure Artfuly.ly account.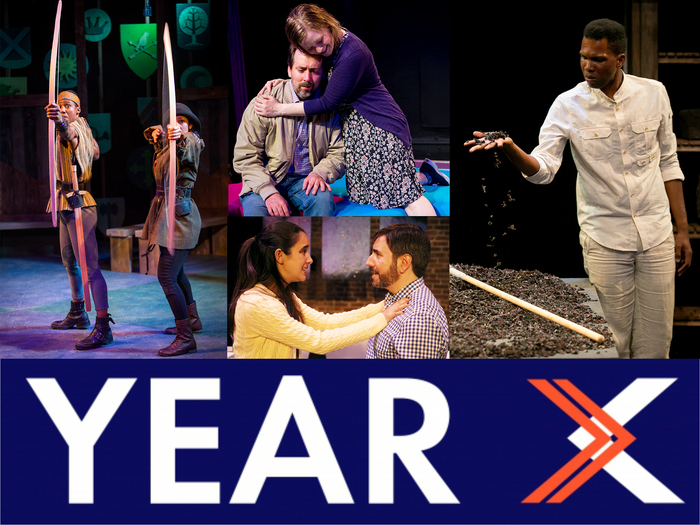 #Flux10: Celebrating our Next 10 Years Together
From Flux's Annual Appeal Letter
December 2017
There's no doubt we live in days that call for creative daring and collective care. As we catch our breath at the end of our 10th anniversary season, we're proud of all we've accomplished together, but much work remains…and we need your help.
This was always an ambitious season: four shows, two coasts, and new programs dedicated to communal resistance and resilience. While there is much to celebrate, we need your help to ensure our financial resources keep pace with the urgency of our work. Can you support this work to honor our 10 years together and strengthen our creative community for the years to come?
Just look at all we've accomplished together in this past year:
Our nearly sold-out run of Adam Szymkowicz's Marian, or The True Tale of Robin Hood garnered three New York Innovative Theatre Award nominations and publication by Samuel French. It challenged our culture's patriarchal, cis-sexist notions of who has the right to be a hero, to be loved, to belong, and it did so through joy and laughter–not to mention some rollicking good fight scenes!
Our first ever bi-coastal premiere, featuring Johnna Adams' World Builders in both New York City and Los Angeles. With Creative Partner Rachael Hip-Flores now based in LA–along with so many of our most beloved Friends of Flux–these two productions made us realize our creative home is defined by people, not location…and is much bigger than we imagined.
In staging Kevin R. Free's beautiful, urgent AM I DEAD? The Untrue Narrative of Anatomical Lewis, The Slave, we pushed ourselves as both artists and advocates for racial justice, working with Nissy Aya, our first-ever community organizer, to hold pre-and-post-show events that went deeper into the themes of the play.
At our Annual Retreat in Little Pond, we spent seven intense days devising and developing over 10 new works, including Nandita Shenoy's FluxForward commission–written specifically for Flux's Creative Partners–which we'll share as a Food:Soul in February 2018.
In this time of division, we also built community through projects like: Liz Duffy Adam's Weekly Action Meetings (WAM), where theatre people take direct action against an oppressive political climate; and the return of Breathe Free, where Emily Hartford and Annabel Guevara brought the voices of those struggling against an unjust deportation system to a special event at the 14th Street Y.
For Flux, our 10th Anniversary Season has been one of action: making plays, building community, and fighting for a creative home where all our welcome. Read on to learn how you can help us carry the work into 2018 and beyond, and hear quotes from those who contributed to, and were impacted by, what we accomplished together in 2017.
Here's how you can help: Make a tax-deductible contribution using the DONATE ONLINE button above. Flux Theatre Ensemble is a registered 501(c)(3) corporation (EIN: 46-5362560) and all donations are tax-deductible to the extent permitted by law.
"Fight tyranny with joy…You cannot help but win."
-Helen Shaw, Time Out New York, Marian, or the True Tale of Robin Hood
"Every year I look forward to bringing my students to another Flux production. Not only are Flux productions of the highest caliber, they are also free. I am a professor at Hostos Community College in the South Bronx, the poorest Congressional District in the country. Most of my students come from families where the average entire family income is $20,000 or less. To learn about theatre, acting and playwrighting, they need to experience it. Flux makes this incredible experience possible for them! The discussions that we have in the classroom after seeing Flux productions reinforce my curriculum, and the post-show discussions provide my students with access to living playwrights and working actors, directors and designers. This access shows them what is possible for them in terms of theatre. Flux provides a platform for dreams to be explored!"
-Natasha Yannacanedo, Professor
"With Flux Theatre Ensemble, the overwhelming quality that seems to shine through in all of their productions, regardless of genre or style, is a sense of generosity."
-Lisa Huberman, New York Theatre Review, World Builders
"I am deeply grateful for my Flux experience of 2017. I take care of people, my words, and my work. I create family while producing theater. I am normally the "Daddy," providing warm encouragement, making quick decisions, and delivering stern reproach – because the buck stops with me. Flux freed me from that particular pathology so I could concentrate on writing the play. From Commission through Production, Flux was more gentle with the concept and vision of AM I DEAD? than I was, allowing me to take greater care of myself than I ever had in a theatrical process. The result was a fantastic, difficult production that I am sure has changed the trajectory of my career."
-Kevin R. Free, playwright, AM I DEAD? The Untrue Narrative of Anatomical Lewis, The Slave
"The more we organize now–meaning meeting in person as well as connecting virtually–the more we'll be prepared to meet the challenges coming down the pike."
–Liz Duffy Adams, Weekly Action Meeting (WAM)
"'La union es la fuerza!' –which means, 'Strength comes with unity.' We have to be united, our community needs to come together to say no."
-From interviews conducted by Annabel Guevara and Emily Hartford for Breathe Free
For over 10 years, we've been building a creative home together, and it's bigger than just the hundreds of new plays we've developed or the thousands of electric moments at productions like Ajax in Iraq, Jane the Plain, and Rizing. At heart, we are a creative family, launching multiple marriages and new friendships, with ties that endure across distance and time–can you help us keep that community strong?
To the next 10 years, and beyond,
Flux Theatre Ensemble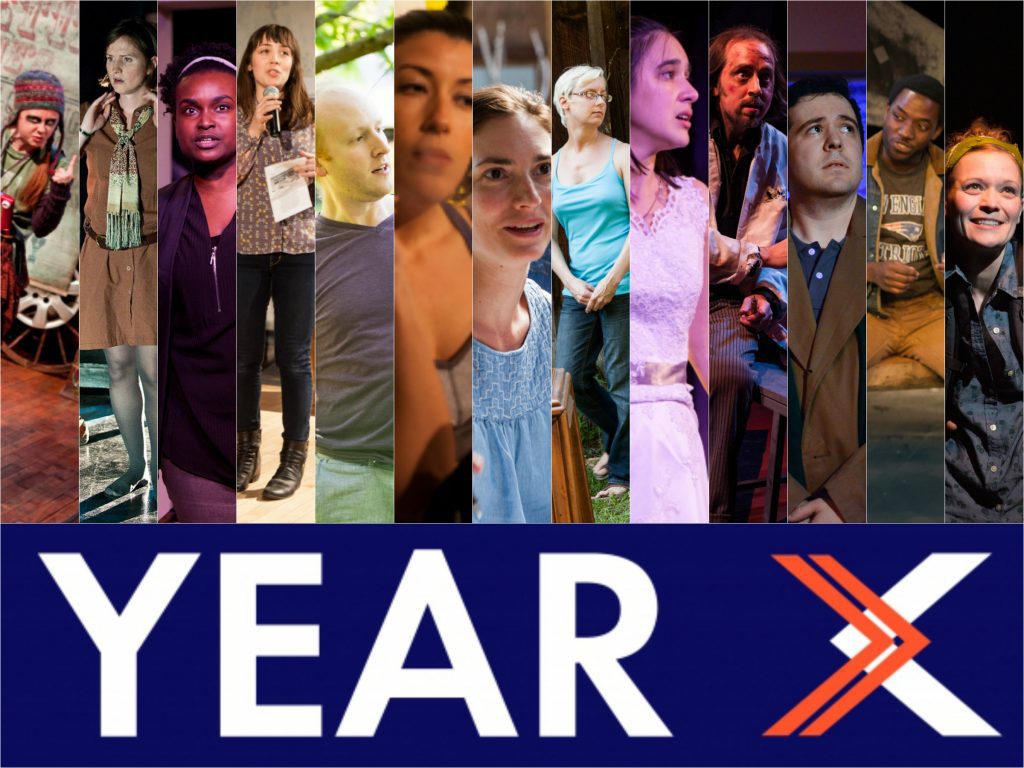 ---
Flux acknowledges and is grateful for the funding and support we receive from the following institutional funders.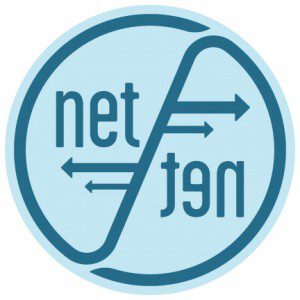 Network of Ensemble Theater's Touring & Exchange Network (NET/TEN), supported by lead funding from The Andrew W. Mellon Foundation and the Doris Duke Charitable Foundation.