Raffle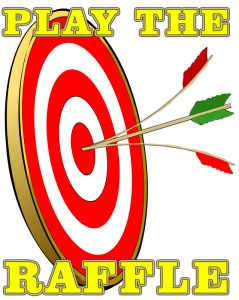 Once again it's time for The Annual Flux Theatre Raffle and Silent Auction. The money raised from the raffle will go directly toward funding our upcoming season, including all of our programming.
The drawing will take place on November 5 at Ye Olde Family Feud Benefit but you DO NOT have to be there to win!
The RAFFLE is an easy 3-STEP PROCESS:
---
SILENT AUCTION
Bidding for Silent Auction will close Thursday, November 10 at 11:59pm
Two Night Stay in Martha's Vineyard
Two nights in a double room at Nolan's Land, Victorian cottage in Oak Bluffs, Martha's Vineyard in June 2017, to be mutually agreed on between winner and house owner. Nolan's Land is in the quiet residential Copeland District, just 5 blocks from Inkwell Beach as well as Circuit Avenue. Guests can access the beach, shopping, dining, drinking, and dancing by foot. Very near the famous Gingerbread Cottages of Oak Bluffs.
Bidding starts at $150.
See photographs of the cottage and place your bid.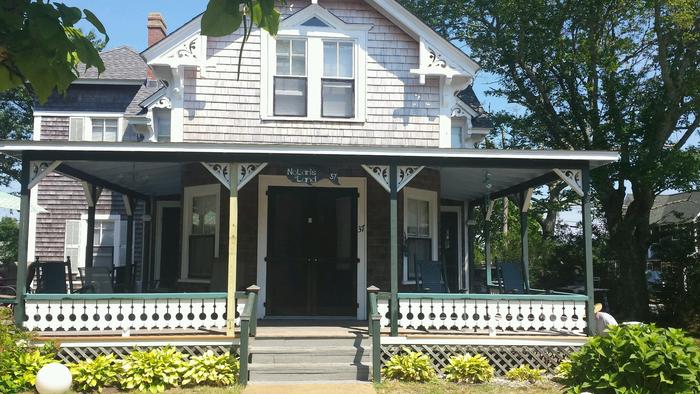 ---
THE RAFFLE PRIZES
Online Raffle Sales End at Saturday, November 5 at 5pm!
Two Tickets to Disney's Aladdin on Broadway.
Get ready for your magic carpet ride! Join Aladdin, Jasmine, Jafar and the Genie for a super fun-filled glittery night (or afternoon) at Disney's ALADDIN the musical on Broadway at the historic New Amsterdam Theatre. It was hailed by USA Today as "Pure Genie-Us"! Tickets are valid for one of the following performances:
November 8th evening
December 3rd evening, 4th matinee, 4th evening, 10th evening, 11th matinee, 17th evening, 18th matinee, 18th evening, 20th evening, 21st matinee, 21st evening, 22nd evening, 23rd matinee
January 10th evening, 18th evening
February 28th evening
March 1st matinee, 1st evening, 8th evening
Courtesy of Disney Theatrical Group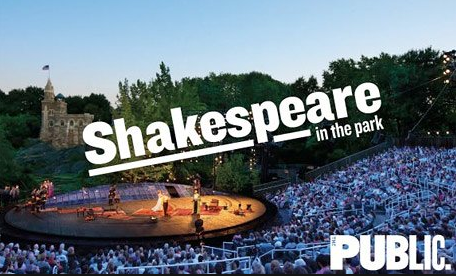 Two Tickets to Both of the Public Theatre's Shakespeare in the Park Productions at the Delacorte Theatre in Central Park.
Skip the lines and see one of New York City's most beloved summer traditions. Tens of thousands of New York natives and visitors come to the Delacorte every summer to enjoy free Shakespeare. Two plays are produced each summer, at least one of which is traditionally a play by Shakespeare.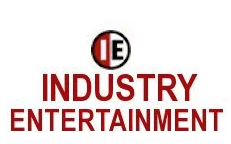 How to Market Yourself with Kyle Luker from Industry Entertainment
Nothing beats having an outside eye take a close look at how you're representing yourself. Thanks to Kyle, many actors and industry professionals have learned how to put their best face forward in this competitive industry. Kyle represents Krysten Ritter from the hit show Jessica Jones on Netflix.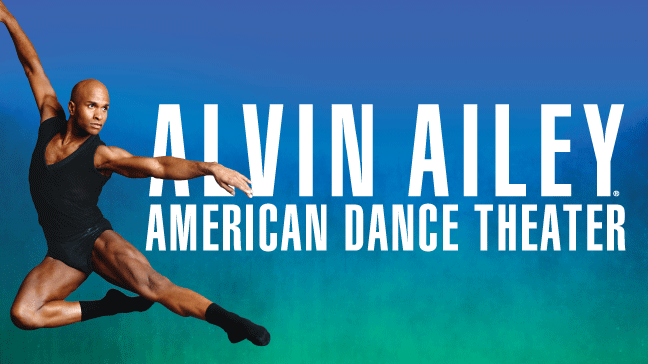 Tickets to Alvin Ailey at City Center. Two Tickets to see the Alvin Ailey Company during their New York season.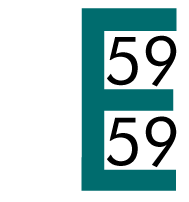 One Subscription + Two Tickets to 59E59 Theaters
Founded in 2002, 59E59 Theaters presents Off-Broadway productions by not-for-profit companies from across the United States and around the world. Owned and operated by the Elysabeth Kleinhans Theatrical Foundation, a not-for-profit foundation, 59E59 Theaters brings new, innovative and invigorating work to East Side audiences.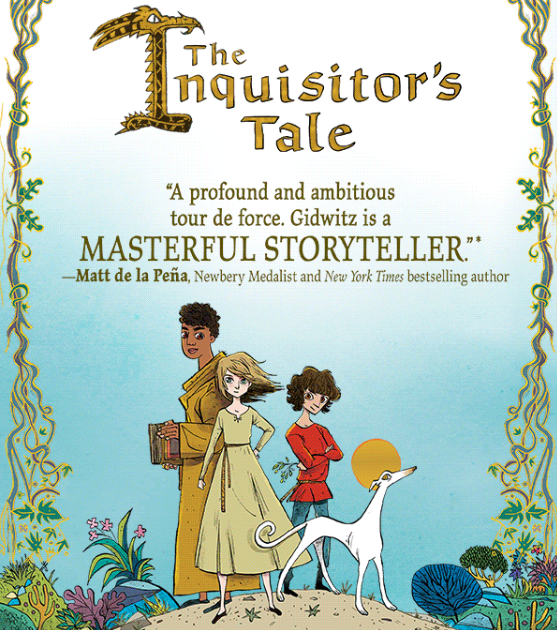 Children's Combo Gift Package
This fun package includes two children's books: The Inquisitor's Tale by Adam Gidwitz, and Meet the Bobs and Tweets, illustrated and signed by Friend of Flux (FOF) and wife of Kelly O'Donnell (WOK) Kristy Caldwell. Also includes designer pacifier clips and changing pad cover by HONEYED.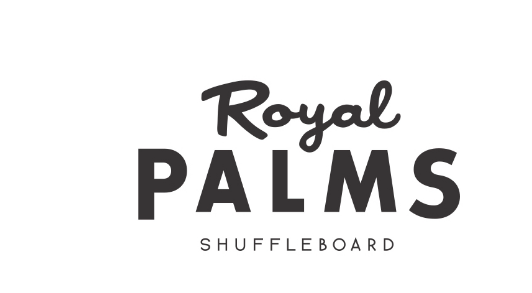 Giftcard to Royal Palms Shuffleboard Brooklyn
Generously donated by: Shuffleboard Brooklyn.You too can be a Brooklynite, even if it's just for one night! Rent a shuffleboard court, jam to the DJ's latest cuts, or just gorge on the rotating cast of food trucks at the sexy Royal Palms Shuffleboard Club. Value: $50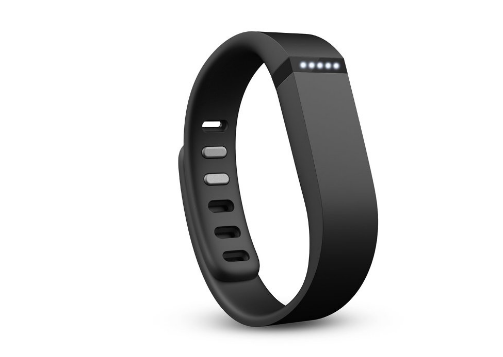 Fitbit Flex Wireless Activity + Sleep Wristband
Make fitness a lifestyle with Fitbit Flex—a slim, stylish device that tracks all-day activity like steps, distance, calories burned and active minutes. See how every day stacks up with LEDs that light up like a scoreboard as you get closer to your goal. Then wear it at night to measure your sleep quality directs.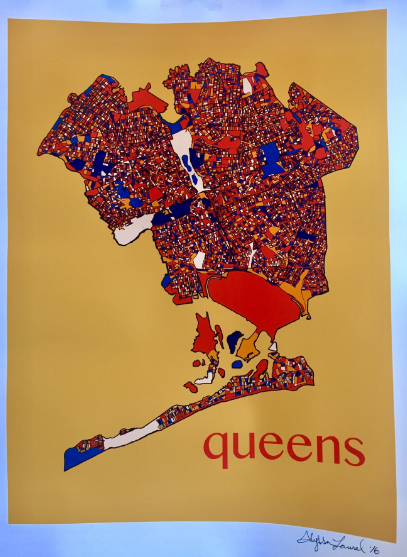 Personalized Art of your Borough Alyssa Ringler is an artist and freelance photographer based in Brooklyn specializing in creative event and documentary photography. Her projects combine ink, watercolor and photography and are often inspired by her surrounding architecture and landscape. Alyssa has collaborated with local nonprofits and has been exhibited in national and international galleries. alyssaringler.com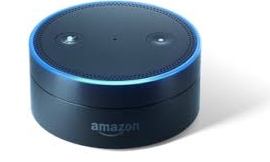 Echo Dot
Echo Dot is a hands-free, voice-controlled device with a small built-in speaker—it can also connect to your speakers or headphones over Bluetooth or through a 3.5 mm audio cable to deliver stereo sound to the speakers you choose.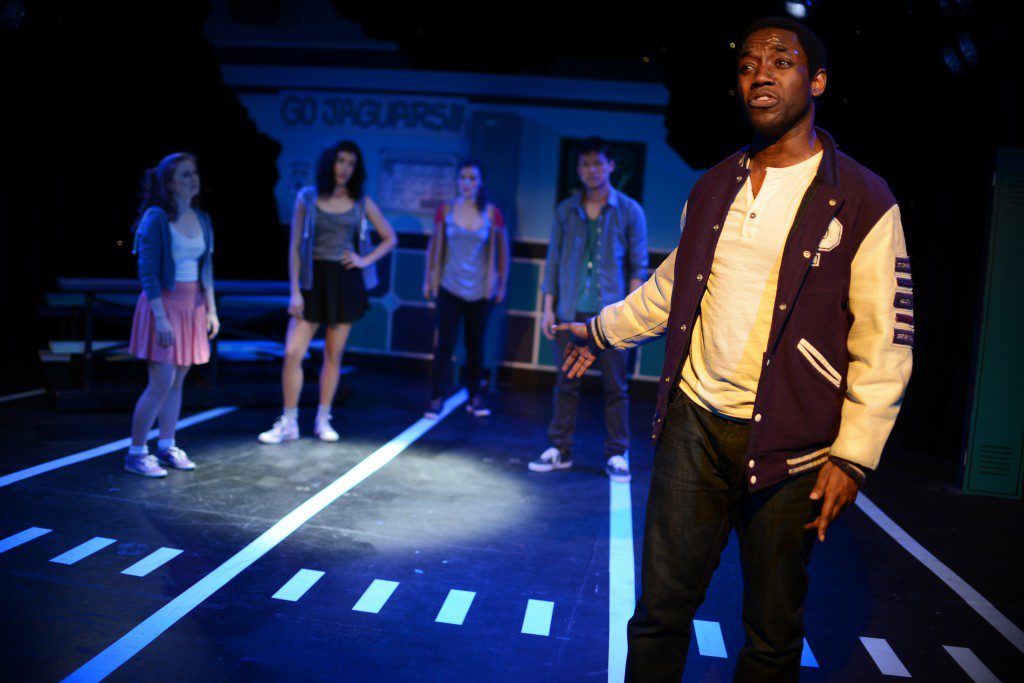 Dinner with Flux Creative Partner of YOUR choice.
Enjoy a delicious dinner with a Flux Creative Partner. While we cannot promise fine dining, we can promise a great conversation. Note: offer is subject to the Creative Partner's availability and schedule. Winner will be ask to pick a few Creative Partners so that we can find the most convenient time for everyone.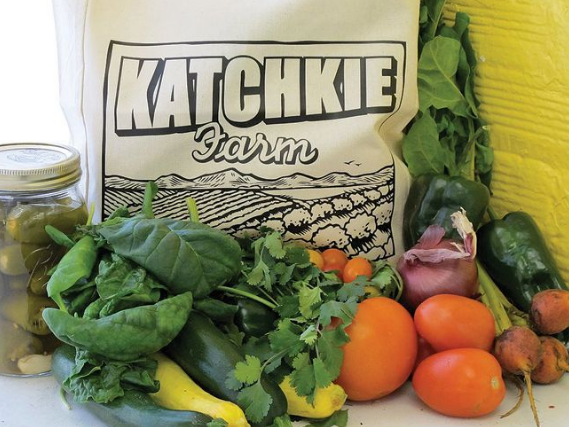 Katchkie Farm CSA Basket of Goodies
Enjoy a week's worth of locally-grown, certified organic vegetables grown at Katchkie Farm in Kinderhook, NY! This Community Supported Agriculture share contains 7+ vegetables of the farm's final harvest, catching the best vegetables autumn has to offer. Interested in becoming a member in 2017? Check out KatchkieFarm.com to learn more.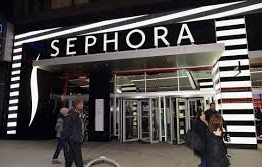 $25 gift certificate to Sephora
Sephora is a visionary beauty-retail concept founded in France by Dominique Mandonnaud in 1970. Sephora's unique, open-sell environment features an ever-increasing amount of classic and emerging brands across a broad range of product categories including skincare, color, fragrance, body, smilecare, and haircare, in addition to Sephora's own private label.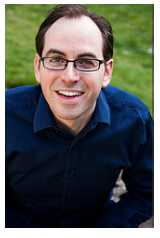 Headshots by Isaiah Tanenbaum
$300+ value! Get some new headshots with a free 2-hour location shoot with Flux Creative Partner (and photographer) Isaiah Tanenbaum, or upgrade to the full studio shoot at the Sandbox at a crazy discount of only $75 (regular location rate is $300; regular studio rate is $450). Check out Isaiah's work HERE or ask any of the FoFs he's done headshots for! Hey there's a headshot of Adam Szymkowicz!
NutriBullet 900
NutriBullet 900 Extracts nutrition from within food, breaking down whole fruits & vegetables
Powerful 900-watt motor. Quick and simple to use and clean. Extract and drink from the same cup.
2 copies of MING CHO LEE: A LIFE IN DESIGN
A comprehensive, compassionate and intelligent book… A book of major importance, a must-read for all theatre folk, indeed for anyone drawn to the mysteries of making art." Theatre Design & Technology Ming Cho Lee is not only one of the most important American designers of the twentieth century, but one of the most significant influences on American theatre. Learn more here.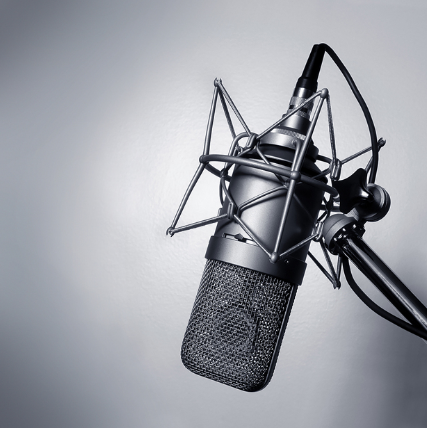 Voiceover Coaching and Reel Creation
Voiceover artist Ned Massey will provide two private sessions at his home studio in Brooklyn–in which he'll help you select and practice copy for a voiceover reel, provide coaching, record, and edit your new reel! Ned is an experienced voiceover actor, with recent spots with Comcast, Comedy Central, Geico, and more.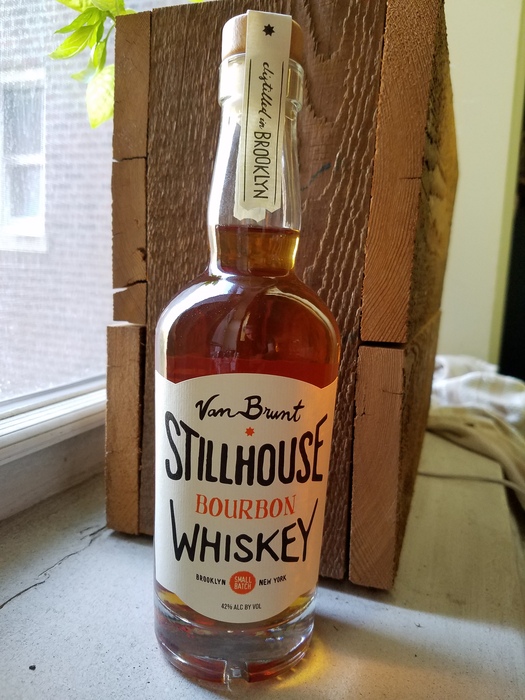 One Bottle of Van Brunt Stillhouse American Whiskey
Van Brunt Stillhouse American Whiskey does not fit neatly into typical whiskey categories. It is a four grain whiskey made primarily from malted barley and wheat, with a little bit of corn and a touch of rye. This unique whiskey has floral notes of a malt whiskey with the new barrel sweetness of a bourbon. We need to include "the winner must be 21 yrs old or older to accept prize".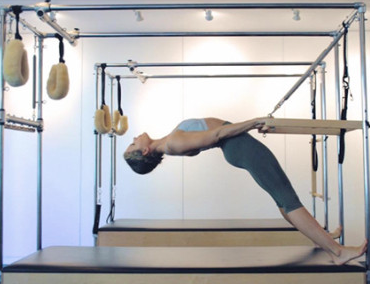 Erika Bloom Pilates for 2 sessions ($260 value)
Erika Bloom Method Pilates is defined by its unique ability to match the needs, and accomplish the goals of each and every client. One series of exercises is not effective for every body. At Erika Bloom Pilates Plus you will never perform a set routine. Our expert teachers develop custom exercises and personalized sequences to accommodate and challenge each body: angles are adjusted, props are used, movements are dissected, modified, built upon, and perfected. erikabloompilates.com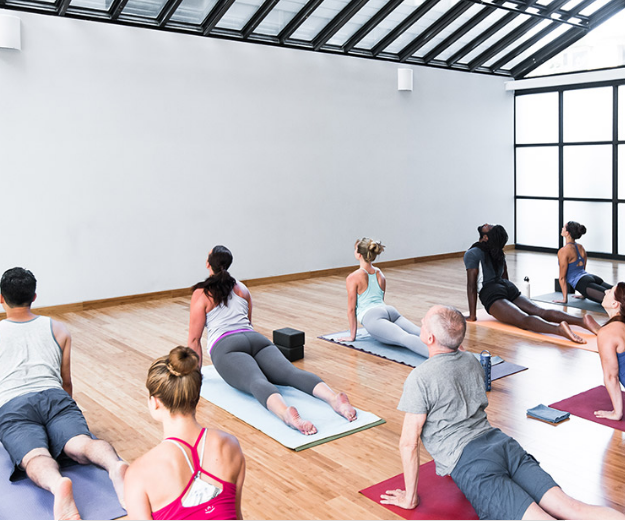 Free month of unlimited classes from Yogaworks Westside 
Whether you're new to yoga or a seasoned practitioner, our schedule features an eclectic mix of classes including Gentle, Restorative, Yoga Basics, Hatha, YogaWorks signature classes and Vinyasa Flow – all taught by some of the best teachers in New York. Our cozy studio has two beautiful practice rooms, an organic tea bar, and a yoga boutique with everything you need to start or expand your practice. Two changing rooms make it easy for you to dash to and from class.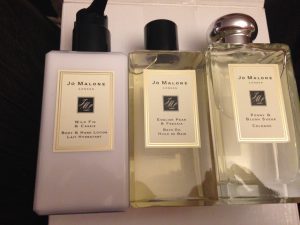 Estee Lauder Gift Box ($65 value)
Estee Lauder gift set of 3 – Jo Malone Wild Fig & Cassis Body and Hand Lotion, Jo Malone English Pear & Freesia Bath Oil and Jp Malone Peony & Blush Seude Cologne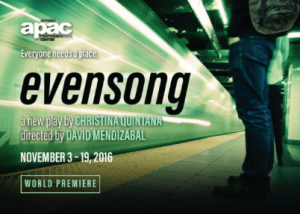 Two tickets to Astoria Performing Arts Center's (APAC) Evensong by Christina Quintana
The New York Times said APAC does "adventurous theatre in Astoria. The play runs November 3 to 19. Read more about the play.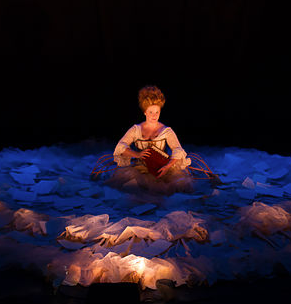 Two Tickets to THE OTHER MOZART on November 11
THE OTHER MOZART is an award-winning play telling the true, forgotten story of Nannerl Mozart, the sister of Amadeus – a prodigy, keyboard virtuoso and composer, who performed throughout Europe with her brother to equal acclaim, but her work and her story faded away, lost to history. ''Strikingly beautiful'' – New York Times "A gem of a show." – The Stage (LONDON) November 11th's performance will star Jody Christopherson.
Winners will be announced at Ye Olde Family Feud on November 5. Winners who are not present at the event will be contacted via email.