Honey Fist
Honey Fist
by August Schulenburg
directed by Kelly O'Donnell
April 2013
—
The 4th Street Theatre
83 East 4th streetrd Street
New York, NY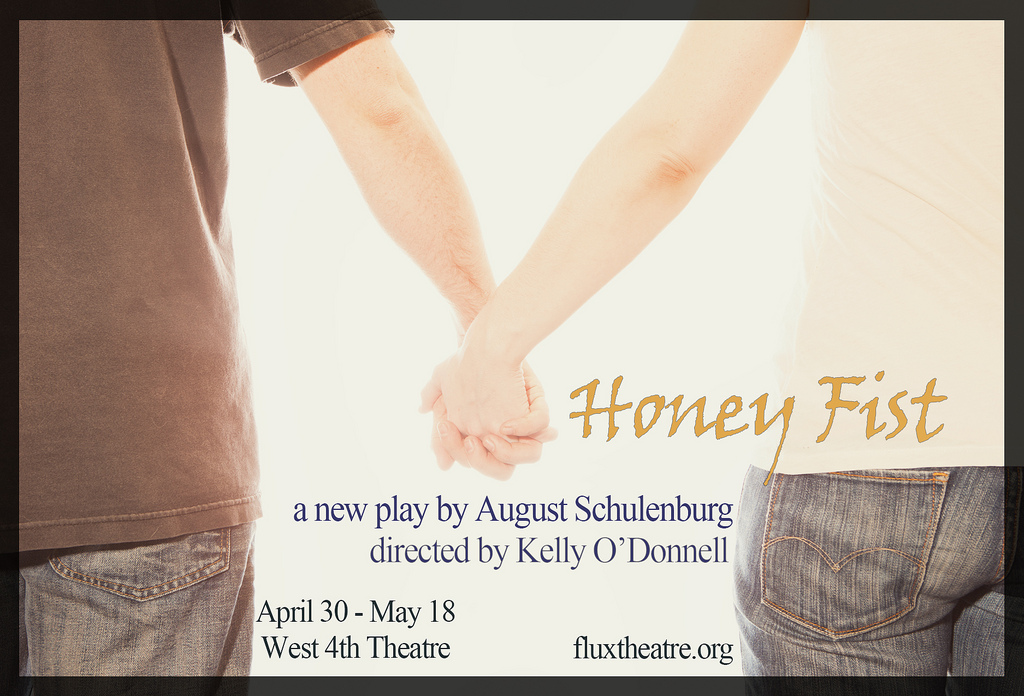 photo by Isaiah Tanenbaum
THE STORY: Set outside of Boston, Honey Fist follows a group of old friends gathering for an annual bender honoring Justin, a high school buddy who died young. An old adversary who turned Hollywood shows up with a movie star on his arm and a Porsche for the person who shares the best story about Justin. After the story-telling ends in a fight, the friends kidnap the movie star girlfriend as payback, and her presence unearths a painful truth about how Justin really died.
running time: two hours, including one ten-minute intermission
THE CAST
Read about the cast HERE.
THE CREATIVE TEAM
Read about the Playwright, Director, Designers, and the rest of the Creative Team.
STU: Matt Archambault
SAM: Isaiah Tanenbaum
SUL: Chinaza Uche
RENE: Anna Rahn
JOE: Nat Cassidy
GRETYL: Lori E. Parquet
Creative Team
August Schulenburg, Playwright
Kelly O'Donnell, Director
Charles Murdock Lucas, Scene Designer
Will Lowry, Costume Designer
Janie Bullard, Sound Designer
Kia Rogers, Lighting Designer, Production Manager
Sara Slagle, Props Master
Jodi Witherell Stage Manager, Honey Fist
Audrey Marshall Stage Manager, Sans Merci
Matt Vieira, Technical Director
Emily Owens PR, Press Rep
---
Production Photos
(click to enlarge)