Jacob's House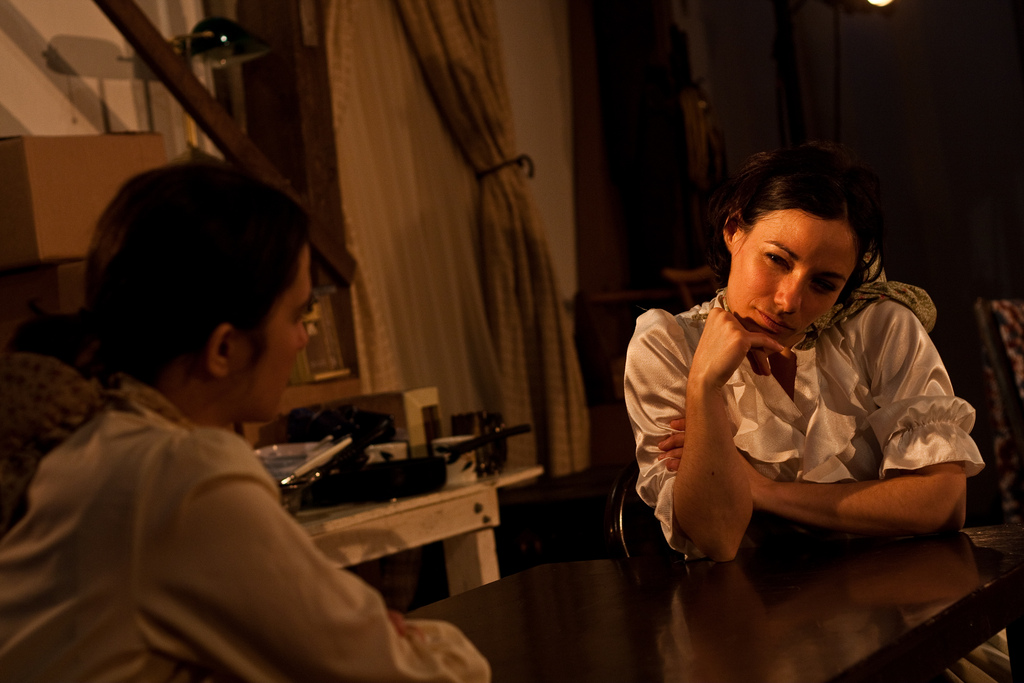 Jacob's House
by August Schulenburg
Directed by Kelly O'Donnell
April 29-May 22, 2010
presented at Access Theatre
Cast: Johnna Adams, Jessica Angleskhan, Matthew Archambault, Zack Calhoon, Tiffany Clementi, Kelli Dawn-Holsopple, Bianca LaVerne Jones, Isaiah Tanenbaum, Jane Lincoln Taylor, Anthony Wills Jr.
Creative Team: Jason Paradine, Set Design; Hannah Rose Peck, Costume Design;  Kia Rogers, Lighting Design; Elizabeth Rhodes, Sound Design; Michael Eisenstein, Fight Director; Cat Adler-Josem, Assistant Director; Jodi M. Witherell, Production Stage Manager
The Story: When three siblings argue over a strange provision in their father Jacob's will, allegiances shift as secrets of his past are uncovered. As the full danger of his power is revealed, Jacob's son and daughters must decide what to do with their enigmatic inheritance. This darkly comic riff on the Biblical story of Jacob explores the legacies of violence and power, and the cost of wrestling with the divine.
Schulenburg writes with intelligence and humor (even throwing in a bit of slapstick), and the result is an unusual drama that is both thought-provoking and entertaining.
Wendy Caster, Show Showdown
Kelly O'Donnell's savvy and fluid direction keeps the show moving effortlessly from present to past on Jason Paradine's evocative set, which is filled with atticlike elements: trunks, sleds, a fold-up bed.
Laurence Klavan, The Jewish Daily Forward
It's an audacious and intriguing achievement…I found myself thinking hard about the differences between being chosen by God to found a nation, as the Bible tells us Jacob was, and deciding more or less on your own that God sanctions all your actions, as this American Jacob seems to do
Martin Denton, nytheatre.com
Images from our 2011 production of
Jacobs House
. All photos by Isaiah Tanenbaum and
JHoch.