The Angel Eaters Trilogy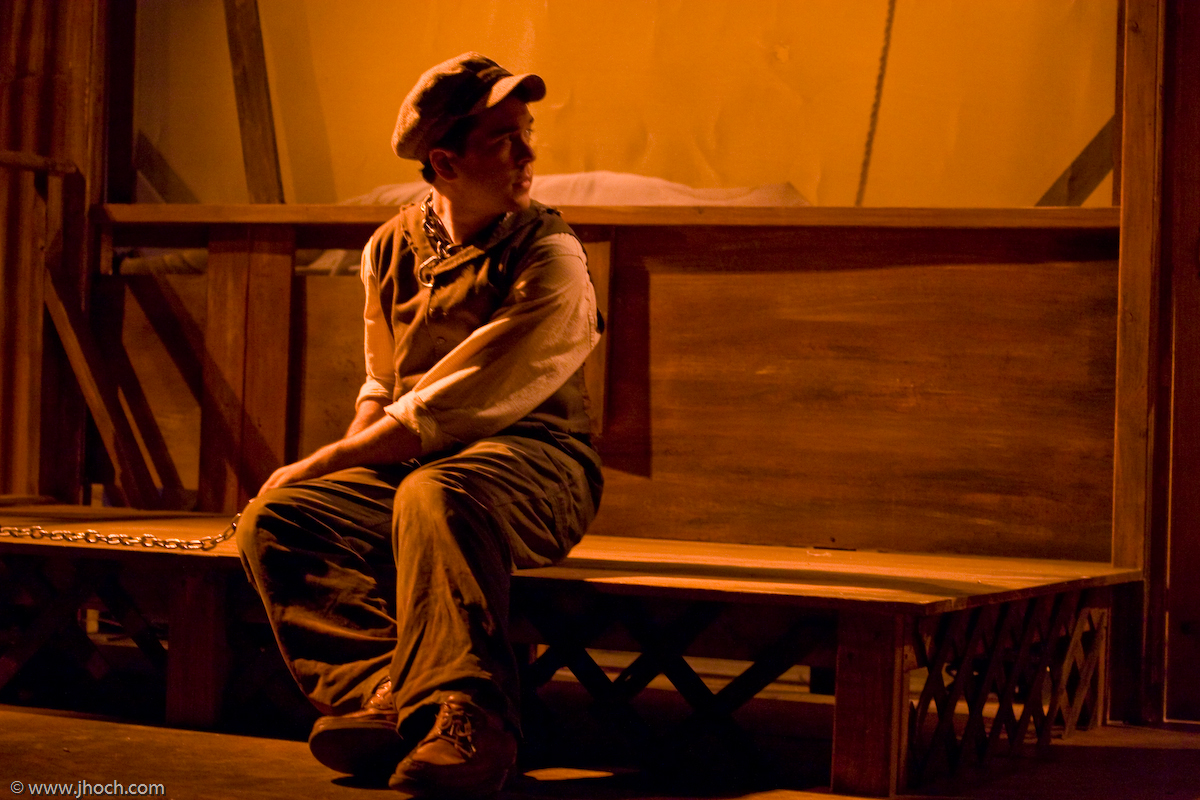 The Angel Eaters Trilogy
by Johnna Adams
Directed by Jessi Hill, Jerry Ruiz and Kelly O'Donnell
November 3 – 22, 2008
presented at the Wings Theatre
Cast:
Angel Eaters: Tiffany Clementi, Ken Glickfeld, Ian Heitzman,
Catherine Porter, Marnie Schulenburg, Isaiah Tanenbaum,
Gregory Waller and Cotton Wright
Rattlers: Matthew Crosby, Scott Drummond, David Jackson,
Becky Kelly, Jason Paradine, Amy Stewart, Jane Lincoln Taylor
and Richard B. Watson
8 Little Antichrists: Jake Alexander, Candice Holdorf,
Felicia Hudson, Nora Hummel, Elise Link, Joe Mathers,
Rebecca McHugh, Zack Robidas and August Schulenburg
Creative Team: Caleb Levengood, Set Design; Emily DeAngelis, Costume Design; Asa Weber, Sound Design;
Jennifer Rathbone, Lighting Design; Gerard Keenan, Composer;
Angela Astle, Props; Kay Mitchel, Dramaturgy; Jason Paradine, Production Manager
The Stories:
Angel Eaters: Joann, a slow girl growing up poor in 1930's Oklahoma, claims to talk to angels and raise animals from the dead. But when her father dies, the angel's message takes a darker turn. As her mother hires a pair of carnies to raise her dead husband, Joann struggles to understand if her growing power is good or evil, and whether she should fight God to bring her father back.
Rattlers: Set in the 1970s, Rattlers follows the children of the survivors of Angel Eaters. Unwilling to accept her sister Kate's death, Ernelle kidnaps Osley, her ex-lover and uses dark methods of persuasion to convince him to raise Kate from the dead. Meanwhile, Kate and Ernelle's mother, believing her daughter was murdered, seeks revenge, while the two men who may have killed her share memories of the woman they loved.
8 Little Antichrists: Set 20 years in the future, 8 Little Antichrists imagines a dystopia where Disney Corporation runs jails and SONY clones workers. Skipping ahead two generations, 8 Little Antichrists follows Osley's (from Rattlers) grandchildren – Jeremy and Melanie – in their quest to stop the apocalypse and save the world from the antichrists.
One of the pleasures derived from attending lots of Off-Off-Broadway plays is the chance to discover new talent, and Johnna Adams' wildly ambitious and mostly successful new trilogy is currently offering a bumper crop of it.
Mark Peikert, Backstage
The performances in Angel Eaters are superb across the board. Marnie Schulenburg's Joanna is so heartbreakingly pure
Michael Mraz, nytheatre.com
Adams and Flux Theatre have created a compelling series with an ambitious vision that will hopefully serve as a model for other brave artists and production companies.
Valerie Work, OffOffOnline
Images from our 2008 productions of
The Angel Eaters Trilogy
. Photos by
Justin Hoch