World Builders LA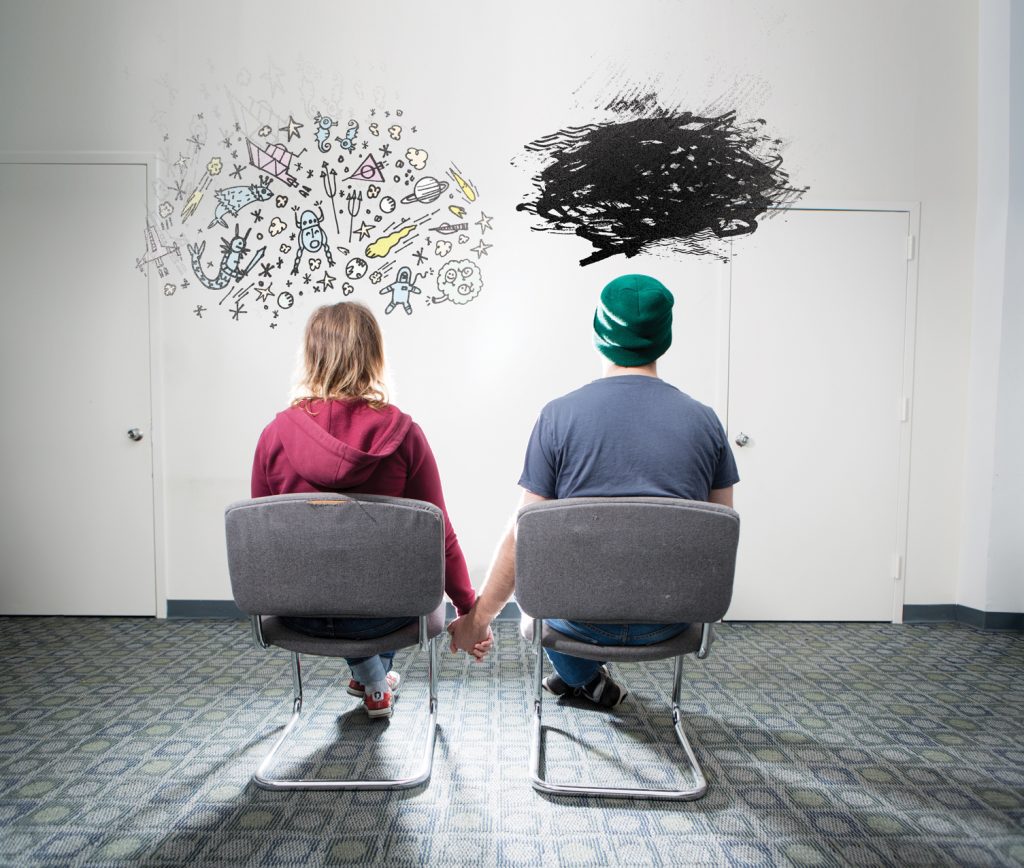 Fresh off an acclaimed run in New York City, World Builders makes its
Los Angeles premiere!
What's a Living Ticket? This production continues our Living Ticket initiative, which makes Flux's shows free for all to attend. Well, not exactly free: it costs a lot to create these productions, and we want to provide our team a living wage. So while you don't have to pay anything, we encourage you to support Flux with a donation when you reserve your Living Ticket. To learn what it would take for us to pay a living wage, check out our Open Book program, which shares our production budget and suggests levels of giving.
---
The Story
In Johnna Adams' World Builders, Whitney and Max live deep within their own imagined realities – one expansive and fanciful, the other dark and brutal. To break free of these visions and become functional members of society, they embark upon a clinical drug trial that might erase these worlds forever. But are they truly able to leave their fantasies behind? In a medicated age where our imaginations are colonized by mass media, how do we know when happiness and love are real?
World Builders is Flux's fifth production of a Johnna Adams play. Past productions: Angel Eaters, Rattlers, 8 Little Antichrists, and Sans Merci.
---
The Cast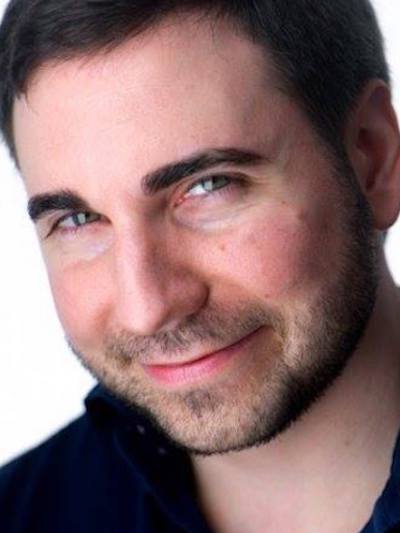 Brian Pracht is Max. As an actor with Flux, Brian Pracht has played Joe in Pretty Theft and Demetrius in A Midsummer Night's Dream, and helped develop Flux productions such as DEINDE and Honey Fist.  As a playwright, he has developed many plays with Flux, including: Spectacular Browne (Food:Soul), A Footnote (ForePlay: New World Iliads), Wendell Wants, The Misogynist (Flux Retreat), and Unplugged In, which went on to be produced on Theatre Row.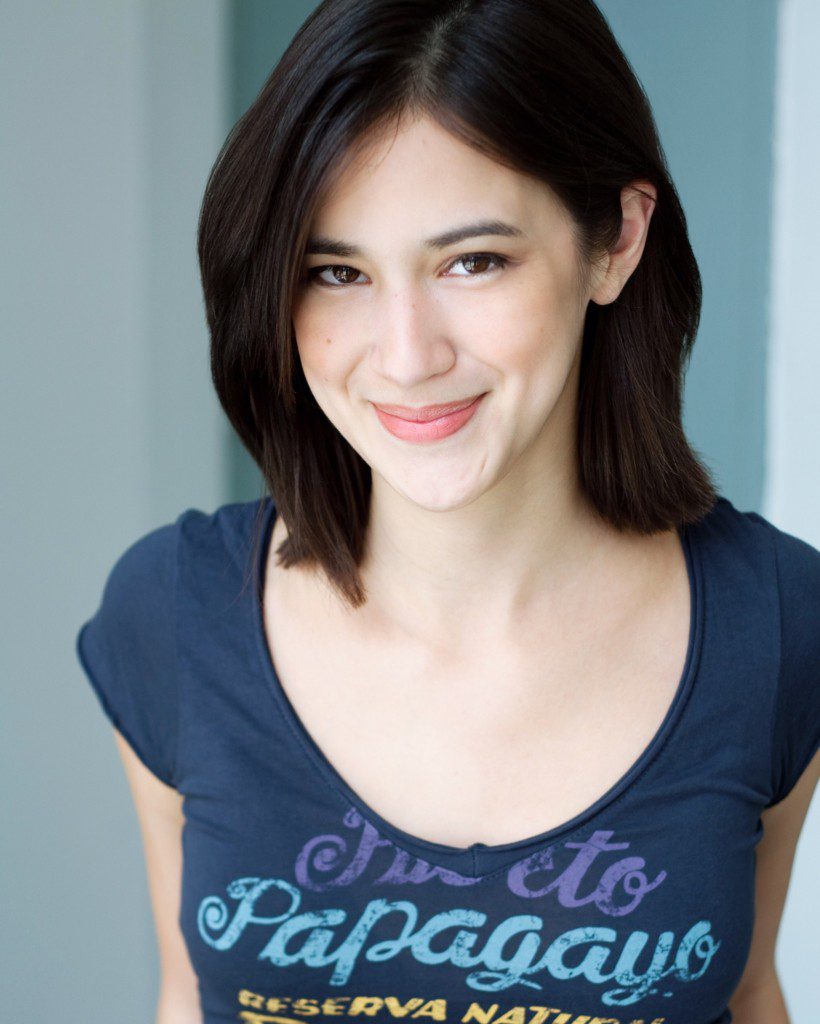 Rachael Hip-Flores is Whitney
With Flux: Salvage, Once Upon a Bride, Sans Merci, Hearts Like Fists, DEINDE, FoodSoul: Goldsboro, ForePlay: New World Iliads, several Have Anothers.
Selected Theater: Cymbeline (Imogen, Judith Shakespeare Co), Eschaton Cabaret, Trying (World Premiere), Much Ado About Nothing (Shakespeare's Globe), readings at the Public and Cherry Lane Theaters, and with Harvey Fierstein, Kristen Johnston, Lee Tergesen, Reed Birney, and Lynn Nottage.
Selected Webseries: Anyone But Me (Winner, Best Lead Actress -IAWTV, Streamy, Indie Soap Awards), Good People in Love (Best Lead Actress in a Drama, Indie Intertube Award Nominee), Upcoming: Producing Juliet
Selected Film/TV: Gossip Girl, Lucrecia (HBO New York Latino Film Festival, San Diego Latino Film Festival)
Directing: The Little Dog Laughed (St Francis College). Assistant Directed Eva, the Chaste (Theater Row), Beyond the Pale (1st Irish Theater Festival), Rape of the Lock (Duo Theater)
Training: BFA, Mason Gross School of the Arts, Rutgers University
---
 The Creative Team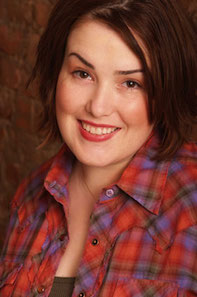 Johnna Adams, Playwright
Johnna received a Steinberg/American Theatre Critics Association Citation in 2013 for her play Gidion's Knot. She is the 2011 recipient of the Princess Grace Award and a 2012 Finalist for the Susan Smith Blackburn Award. Gidion's Knot was published in the December 2012 edition of American Theatre magazine. The Contemporary American Theater Festival premiered Gidion's Knot in 2012 and twelve regional productions were planned around the country in the following 2013-14 season. Flux Theatre Ensemble (New York) produced her play Sans Merci in 2013 and was nominated for a New York Innovative Theatre Award for best play. Gidion's Knot and Sans Merci are published by Dramatists Play Service, Inc. Johnna received a 2012 MFA in Playwriting from Hunter College with Tina Howe. johnnaadams.com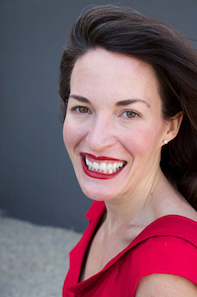 Kitty Lindsay, Director
Kitty Lindsay is a writer, theatre maker, and feminist. Kitty's recent LA directing credits include full productions and staged readings at The Blank Theatre (Living Room Series), 2Cents Theatre Group (Acting Out INK Fest 2014 and 2015), The Vagrancy (Rituals: A Bacchanalia), UglyRhino (TinyRhino), Playground LA (Monday Night Playground), Crooked Heart Theater (No More Fest 2015), and the Los Angeles Female Playwrights Initiative (LA's 365 Women A Year, Holiday Micro-Read Hook Up, and SWAN DAY 2017). In 2015, Kitty's world premiere production of Kato McNickle's girls. in boys pants. was awarded Best Play and runner-up Best Director as part of 2Cents Theatre Group's Acting Out INK! Fest. Recently, Kitty's world premiere production of Tiffany Cascio's play Thanksgiving received rave reviews as part of the 2017 Hollywood Fringe Festival and was recognized as a "Pick of the Fringe" by Combined Artform. For more information about Kitty and her work, please visit www.KittyLindsay.com.
Producing Director: Heather Cohn
Production Stage Manager: Taylor Ross
Technical Director: Nicholas Acciani
Scenic Designer: Will Lowry
Associate Scenic Designer: Lauren Girouard
Lighting Designer: Kia Rogers
Costume Consultant: Stephanie Levin
Sound Designer: James Ferrero
Props Coordinator: Lori E. Parquet
Marketing Director / Pre-Show Photography: Isaiah Tanenbaum
Production Photography: Alisha Spielmann
Communications: August Schulenburg
Postcard Illustration: Kristy Caldwell
Flux Theatre Ensemble Creative Partners (not already listed above): Becky Byers, Sol Crespo, Emily Hartford, Kelly O'Donnell, Chinaza Uche