World Builders NYC
What's a Living Ticket? This production continues our Living Ticket initiative, which makes Flux's shows free for all to attend. Well, not exactly free: it costs a lot to create these productions, and we want to provide our team a living wage. So while you don't have to pay anything, we encourage you to support Flux with a donation when you reserve your Living Ticket. To learn what it would take for us to pay a living wage, check out our Open Book program, which shares our production budget and suggests levels of giving.
---
The Story
In Johnna Adams' World Builders, Whitney and Max live deep within their own imagined realities – one expansive and fanciful, the other dark and brutal. To break free of these visions and become functional members of society, they embark upon a clinical drug trial that might erase these worlds forever. But are they truly able to leave their fantasies behind? In a medicated age where our imaginations are colonized by mass media, how do we know when happiness and love are real?
World Builders is Flux's fifth production of a Johnna Adams play. Past productions: Angel Eaters, Rattlers, 8 Little Antichrists, and Sans Merci.
---
PEOPLE

Read about the cast and creative team HERE.
PICTURES

Check out production photos from Isaiah Tanenbaum Theatrical Photography.
PRESS

Read review and more HERE.
The Cast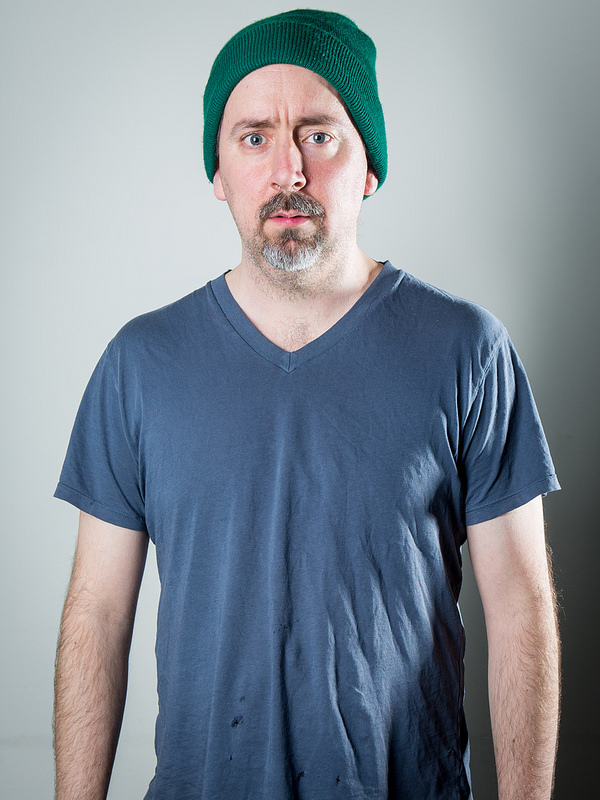 August Schulenburg is Max
August Schulenburg is a founding Creative Partner of Flux where he has directed Ajax in Iraq (NYITA nomination), A Midsummer Nights Dream, and the Food:Souls Goldsboro and Volleygirls.  As an actor with Flux, he has played Dr. X in Hearts Like Fists, Ezekiel in 8 Little Antichrists (NYITA nomination), and the Professor in Rue. As a playwright, his work with Flux includes Riding the Bull, Rue, Other Bodies, The Lesser Seductions of History, Jacob's House, DEINDE, Honey Fist, and Salvage.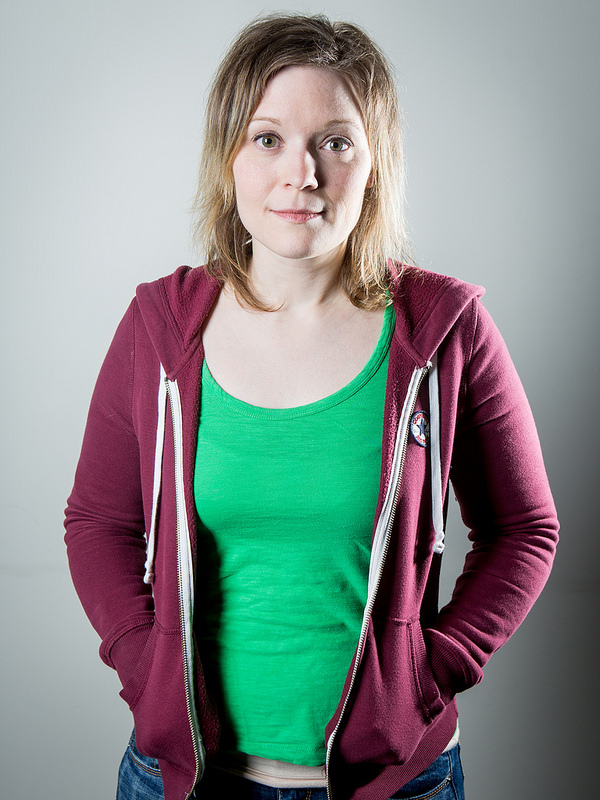 Alisha Spielmann is Whitney
Alisha Spielmann is a Creative Partner of Flux where her roles include Mica in Rizing, Jane in Jane the Plain, Tracy in Sans Merci by Johnna Adams, and Mrs. John Grey in Flux's upcoming production of AM I DEAD?.  Her theatre credits include: The Runner Stumbles, Dear Ruth, The Desk Set (The Bleecker Company/Retro Productions); Blast Radius (Gideon Productions); Killer High, Hack! (Vampire Cowboys); Ten Year Twilight (Nosedive Productions); Hack! (Impetuous Theater); Native Speech, All's Well That Ends Well, Love In The Insecurity Zone (Boomerang Theatre Company); Bus Stop, The Learned Ladies, As You Like It (The Gallery Players); As You Like It, The Christmas Carol (The Guthrie Theater); The Last Train To Nibroc (Paul Bunyan Playhouse). Her film, television and web credits include Producing Juliet, Celebrity Ghost Stories, Sigma, Exorcists Local 667, and Dates Like This. A native Minnesotan, Alisha received her BA in Music and Theater from St. Olaf College.  www.alishaspielmann.com
---
 The Creative Team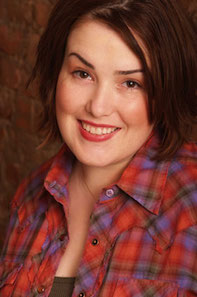 Johnna Adams, Playwright
Johnna received a Steinberg/American Theatre Critics Association Citation in 2013 for her play Gidion's Knot. She is the 2011 recipient of the Princess Grace Award and a 2012 Finalist for the Susan Smith Blackburn Award. Gidion's Knot was published in the December 2012 edition of American Theatre magazine. The Contemporary American Theater Festival premiered Gidion's Knot in 2012 and twelve regional productions were planned around the country in the following 2013-14 season. Flux Theatre Ensemble (New York) produced her play Sans Merci in 2013 and was nominated for a New York Innovative Theatre Award for best play. Gidion's Knot and Sans Merci are published by Dramatists Play Service, Inc. Johnna received a 2012 MFA in Playwriting from Hunter College with Tina Howe. johnnaadams.com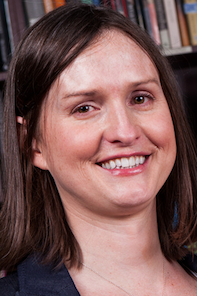 Kelly O'Donnell, Director
Kelly O'Donnell is a Flux Creative Partner and co-founder. Directing work includes Tiny Houses by Stephanie Zadravec (New Dramatists Playtime LAB), Colchester by Adam Szymkowicz (Portland Center Stage, JAW), Marian and Hearts Like Fists by Adam Szymkowicz, Jane the Plain by August Schulenburg, Dog Act by Liz Duffy Adams, Honey Fist, and Riding the Bull by August Schulenburg (Flux Theatre Ensemble), 3Christs (Peculiar Works Project), A Flea in Her Ear (NYU Tisch Undergraduate/Lee Strasberg School), Tartuffe (Lafayette College), Our Lady of 121st Street (The Lee Strasberg Theatre & Film Institute). A Midsummer Night's Dream and Romeo and Juliet (Stages on the Sound). She has been nominated twice for Outstanding Director by the New York Innovative Theatre Awards. Plays that she has directed have been named "Critics' Picks" by the New York Times, Backstage, and Theatre is Easy; and "Audience Favorite" by the Village Voice. kellyod.com
Producing Director: Heather Cohn
Production Stage Manager: Ben Shipley
Assistant Director: Nina Fry
Scenic Designer: Will Lowry
Lighting Designer: Kia Rogers
Costume Designer: Stephanie Levin
Sound Designer: Kelly O'Donnell
Props Coordinator: Lori E. Parquet
Marketing Director / Photography: Isaiah Tanenbaum
Communications: Emily Hartford
Postcard Illustration: Kristy Caldwell
Flux Theatre Ensemble Creative Partners (not already listed above): Becky Byers, Sol Crespo, Rachael Hip-Flores, Chinaza Uche