Sans Merci & Honey Fist in Rep
Flux finished our Fifth Anniversary Season: What Happens Now
by presenting
two plays in rep

.
Please vote for us in the NYIT Awards! (CLICK HERE)
Sans Merci Cast
Read about the cast of Sans Merci here.
Honey Fist Cast
Read about the cast of Honey Fist here.
Creative Team
Read about the playwrights, directors, and full creative team.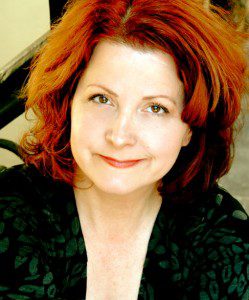 Susan Ferrara (Elizabeth) ACTING: Peasant (solo show – playwright/actor), Bridesburg, The Cherry Orchard, The Comission, Streetcar Named Desire, Hellcab, Macbeth, among many. Gerry on the award-winning web series "Then We Got Help!" and on The Onion News Network. PLAYWRITING: Buzz (2012 Reverie Prod Next Generation Playwriting Winner, 2012 New Dramatists Semi-Finalist, 2012 Honorable Mention, Jane Chambers Playwriting Contest), The Machine (2009 O'Neill Semi-Finalist, 2010 Leah Ryan Award Finalist, 2011 New Dramatists Semi-Finalist, 2011 Global Age Finalist), Suicide on Pennsylvania Avenue (2009 terraNova Groundbreakers Member), Darger (co-created with Jeremy Williams), and Blind (2013 Naked Angels Tuesdays@9), among many. AEA, SAG/AFTRA, Dramatists Guild, CTC Ensemble, and Resonance Ensemble. susanferrara.com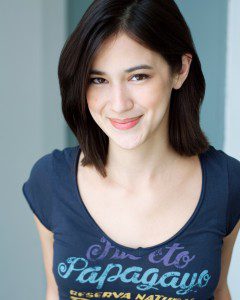 Rachael Hip-Flores (Kelly) WITH FLUX: DEINDE, Hearts Like Fists, FoodSoul: Goldsboro. SELECTED WEBSERIES: "Anyone But Me" (Winner, Best Lead Actress -IAWTV, Streamy, Indie Soap Awards), "Good People in Love" (Best Lead Actress, Indie Intertube Award Nominee). SELECTED FILM/TV: Gossip Girl, Lucrecia (HBO NY Latino Film Festival, San Diego Latino Film Festival) SELECTED THEATRE: Cymbeline (Imogen, Judith Shakespeare Co), Eschaton Cabaret, Trying (World Premiere), Much Ado About Nothing (Shakespeare's Globe), readings at the Public Theater, Cherry Lane, and with Harvey Fierstein, Kristen Johnston, Lee Tergesen, Reed Birney, and Lynn Nottage. TRAINING: Mason Gross School of the Arts, Rutgers University. rachaelhipflores.com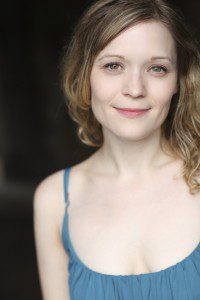 Alisha Spielmann (Tracy) is thrilled to be working with Flux Theatre Ensemble on Johnna Adams' Sans Merci. She was most recently seen in Natalie Bates' Always at HB Playwrights Foundation & Theatre. OFF BROADWAY: The Runner Stumbles (The Bleeker Company/Retro Productions). NY INDIE THEATRE: Blast Radius (Gideon Productions); The Runner Stumbles, Dear Ruth, The Desk Set (Retro Productions); Intermezzo (New York City Opera); Killer High, Hack! (Vampire Cowboys); Ten Year Twilight (Nosedive Productions); Miss Lilly Gets Boned (Flux Theatre Ensemble); Hack! (Impetuous Theater Group); Native Speech, As You Like It, All's Well That Ends Well, Love In The Insecurity Zone (Boomerang Theatre Company); Bus Stop, The Learned Ladies, As You Like It (The Gallery Players). REGIONAL: As You Like It, The Christmas Carol (The Guthrie Theater); The Last Train To Nibroc (Paul Bunyan Playhouse). TV/Film: Celebrity Ghost Stories, Sigma, Excorcists Local 667, Dates Like This. A native Minnesotan, Alisha received her BA in Music and Theater from St. Olaf College. alishaspielmann.com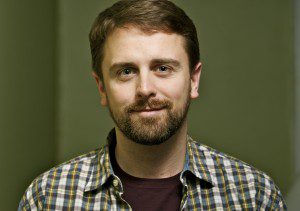 Matt Archambault (Stu) is in his third season with Flux, previously appearing in The Lesser Seductions of History (Barry), Jacob's House (Jacob), Ajax in Iraq (Captain, Fletcher, various), and Menders (Drew). NYC stage credits include Sweetpea Productions' Dream Walker (Gary), Artistic New Directions' Memorial Day (Steve), & Columbia Rep's Mourning (Trevor), among others. Matt can also be seen improvising, storytelling, and hosting. He is a graduate of the University of Rhode Island and the University of Houston, and a resident of Windsor Garden in western Queens. mattarchambault.com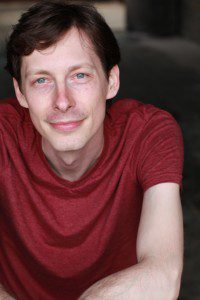 Nat Cassidy (Joey) is an award-winning actor, playwright, and director, a sandwich-winning musician, and a proud Friend of Flux. He has appeared Off- and Off-Off Broadway at such venues as SoHo Playhouse, CSC's E 13th St. Theatre, Cherry Lane, The Players Theatre, The Players Club, Theatre Row, Gallery Players, 59E59, Lincoln Center, and many others. His scripts include The Reckoning of Kit & Little Boots (Winner, NYIT Award for Outstanding Full-Length Script, 2009), The Eternal Husband, Any Day Now, Songs of Love: A Theatrical Mixtape, and his solo show I Am Providence (Winner, NYIT Award for Outstanding Solo Performance, 2011). This is his first Flux production, but he was thrilled and honored to have his new play Goldsboro featured as Flux's last Food:Soul event in January. Nat was named one of nytheatre.com's People of the Year in 2011 and was commissioned by Washington National Opera/The Kennedy Center to write the libretto for a new opera at the end of last year. natcassidy.com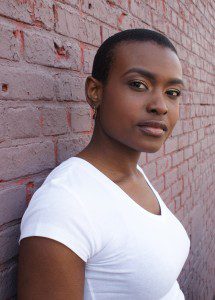 Lori E. Parquet (Gretyl) is an actor and teaching artist from New Orleans, LA. She received her BA in Theatre Arts from Cornell University. This is her third show with Flux and she was previously seen in Dog Act and Ajax in Iraq. Off-Broadway credits include Dispatches from (A)mended America and Macbeth, both with Epic Theatre Ensemble. Other New York credits include Baal and Murder in the Cathedral. She made in her international debut at the International Ibsen Festival in Skien, Norway in a production of The Pillars of Society.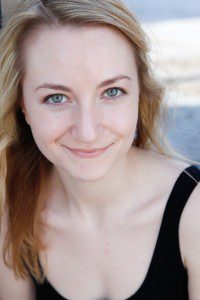 Anna Rahn (Rene) This is Anna's second production with Flux Theatre Ensemble. She previously played the British diplomat, explorer, and spy Gertrude Bell, as well as Boston Army wife Judy in last season's Ajax in Iraq. REGIONAL: Lera in the US premier of Ladybird by Vassily Sigarev; The Patient and Debbie in the premier of Ajax in Iraq at the American Repertory Theater; Marguerite in Largo Desolato. FILM: Tess and Me; A Tree, A Rock, A Cloud.
She earned her M.F.A. in Acting from the American Repertory Theater/Moscow Art Theater Institute for Advanced Theater Training at Harvard, and her B.A. in Performance Studies from UC Berkeley. resumes.actorsaccess.com/annarahn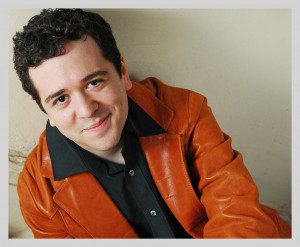 Isaiah Tanenbaum (Sam) is a Flux Creative Partner and serves as Marketing Director. WITH FLUX: Mac (DEINDE) Aimes (Menders), The Messenger/Lawyer (Jacob's House), Lee (The Lesser Seductions of History), Enoch (Angel Eaters), Flute (A Midsummer Night's Dream), Clarin (Life is a Dream), and, of course, Prince Gutty (Rue). Full-length plays developed with Flux include The Transcendental Etudes and ¡Viva Fidel!. SELECTED THEATRE: Foster (Mary Brigit Poppleton is Writing a Memoir, NY Fringe), Alan Strang (Equus, Sullivan County Rep), Corin (As You Like It, Vassar Powerhouse), Yemenite Boy (Milk 'n Honey, Forestburgh Playhouse). SELECTED FILM: Stateside, Zelimo, and Troma's Poultrygeist. A graduate of Amherst College, Isaiah lives in Brooklyn with his wife Jessa and their cat, Juno. When he's not acting, writing, or learning a Boston accent, Isaiah is a teaching artist and photographer. Member, SAG/AFTRA; AEA-eligible. isaiaht.info // isaiahtpd.info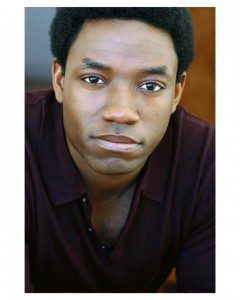 Chinaza Uche (Sul) BFA NYU '09. Recent Theater: Hearts Like Fists with Flux Theatre Ensemble; Flipside (New York Fringe Festival – Best Ensemble; Broadway World Connecticut Awards – Best Actor Nomination), The Brothers Size at The Everyman Theatre (Best of Baltimore Awards 2012 – Best Play). TV: Blue Bloods, Deception, Golden Boy. Film: Mother of George (Sundance 2012), Terry Richardson's Last Hours (Cannes 2012), Threading Needles. chinazauche.com
Creative Team
Charles Murdock Lucas Scene Designer
Will Lowry Costume Designer
Janie Bullard Sound Designer
Kia Rogers Lighting Designer, Production Manager
Sara Slagle Props Master
Jodi Witherell Stage Manager, Honey Fist
Audrey Marshall Stage Manager, Sans Merci
Matt Vieira Technical Director
Emily Owens PR Press Rep