Can QuamBi Save the World?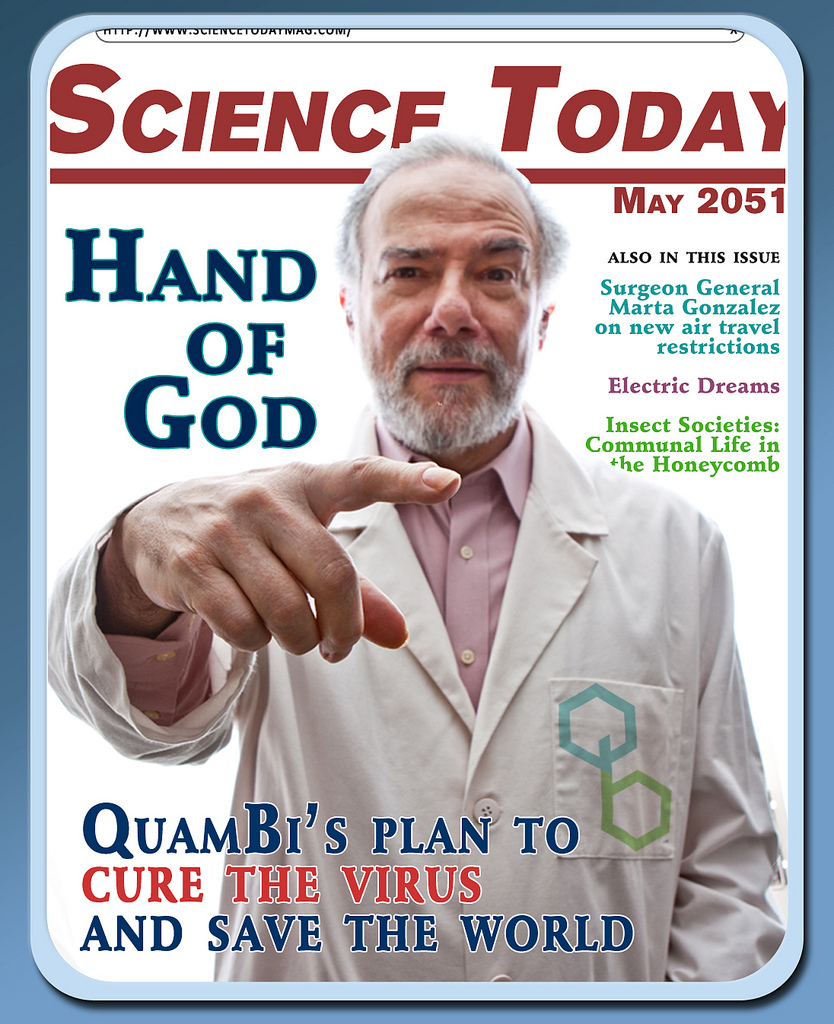 This amazing magazine cover is courtesy of the genius of Isaiah Tanenbaum. Please note the following cool world-building things:
The image features Ken Glickfeld as Malcolm Forner, the preeminent quantum biologist of his time, and the closet thing 2051 has to a living Einstein.
Air travel restrictions? Now why would the Surgeon General be calling for such a thing?
On electric dreams: "And there is some preliminary evidence that suggests the quality of dreaming is different, more intense…"-Daniel Nemeorv
Can you spot the the Honeycomb Trilogy shoutout for our friends at Gideon Productions?
Sweet QuamBi logo on the jacket!
Want to see what all the intrigue's about for only $12? A limited number of tickets remain for the first 4 shows at that discounted rate with the code "LOOPIN". Click here to make it happen!