Meet the FluxForward Playwrights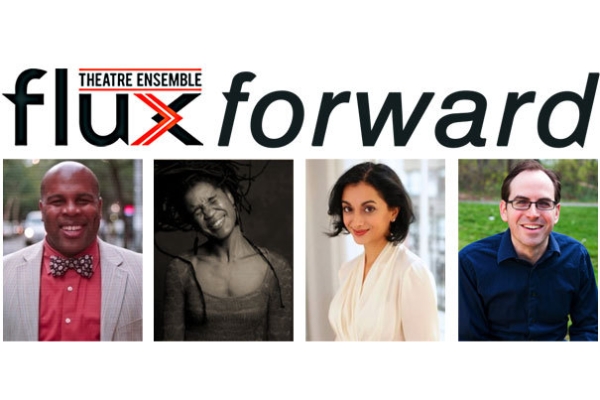 We're thrilled to announce that our inaugural FluxForward playwrights are Kevin R. Free, Chisa Hutchinson, Nandita Shenoy and Adam Szymkowicz! We're so grateful to all the playwrights that applied and went through the multiple steps of our first FluxForward selection process. It was a truly difficult decision, but we're so excited to have landed on these four extraordinary artists, and can't wait to begin collaborating with them.
Read on to learn more about the program, and click on the playwrights' names above to learn more about them and their FluxForward plays.
What is FluxForward? FluxForward is an open-ended playwright residency program with Flux Theatre Ensemble that provides four playwrights with significant developmental support, a commission, the strong possibility of production and the hope of a creative home.
The playwrights will have access to Flux's many play development processes–such as Flux Sunday, Food:Soul and the Annual Retreat–to develop their work, including a play written specifically for the Creative Partners and Friends of Flux. Our hope is that FluxForward will lead to a long-term collaborative relationship that empowers these playwrights to call Flux a creative home. In addition, FluxForward will develop and produce a body of work written specifically for and with our community of artists.
Why FluxForward?

Because when playwrights write for specific actors, the work becomes more detailed, lived-in and vital;
Because play development and community development should go hand-in-hand;
Because when playwrights work with designers in developing their plays, it expands the realm of what's possible;
Because the road to development hell is paved with good intentions;
Because the collaborative equity of ensemble practice explodes the tired old artist-vs-institution power dynamic;
Because when a director has been there from the first word, you feel that understanding thread through every moment;
Because we love plays, and want to help bring more boldurgentfunnysexysadmagicfluxy plays into the world;
Because we love playwrights, and want to welcome more into our creative home;
Because a creative home, when it's real, keeps those who belong to it moving forward, no matter what heart aches may come;
Because if everyone in the world felt like they belonged to a creative home…
Did we mention that we love kick-ass new plays and amazing playwrights?
Meet the FluxForward Playwrights: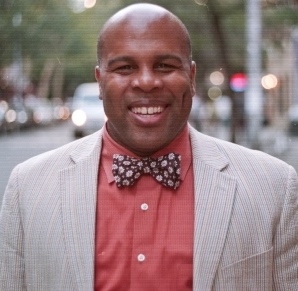 Kevin R. Free: Full-length plays include Face Value (Henry Street Settlement Playwrights' Project; Mill Mountain Theatre New Play Festival Semifinalist); A Raisin in the Salad; Black Plays for White People (FringeNYC 2010, New Black Fest Fellow, 2012; Eugene O'Neill National Playwrights' Conference SemiFinalist, 2013); The Crisis of the Negro Intellectual, or TRIPLE-CONSCIOUSNESS (The Fire This Time Festival, 2013), and Night of the Living N-Word!! (National Black Theatre KSA Reading Series, 2014).  His short works have been performed in NYC at The Working Theater, JACK, Sticky, The One-Minute Play Festival, The Soundtrack Series, Loft227,The Moth, and with the New York Neo-Futurists inToo Much Light Makes The Baby Go Blind. An accomplished actor, he has narrated over 100 audiobooks, is a recurring voice on the Welcome to Night ValePodcast, and just completed a run as Bellomy in The Fantasticks Off-Broadway. Look for his web series, "Gemma & The Bear," which he created with Eevin Hartsough, in April. You may find him at any given moment at kevinrfree.com or on Twitter @kevinrfree.
Kevin's FluxForward Play: The Untrue Narrative of Lewis, the Star and Slave of the Anatomical Theater. At the University of Virginia in the 1800s, there was a building called the Anatomical Theater, where students dissected and conducted experiments on cadavers. There was a slave named Lewis who was documented as "assigned" to the building to clean up the cadavers, etc., and he was called "Anatomical Lewis" by the University community. No one knows if he left the university by death or sale, but he doesn't appear in records after 1860. Our Untrue Narrative deconstructs and reconstructs Lewis's life, love, and pursuit of happiness.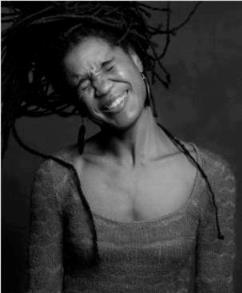 Chisa Hutchinson (B.A. Vassar College; M.F.A NYU – Tisch School of the Arts) has happily presented her plays DIRT RICH, SHE LIKE GIRLS,THIS IS NOT THE PLAY, SEX ON SUNDAY, TUNDE'S TRUMPET, THE SUBJECT, MAMA'S GONNA BUY YOU, SOMEBODY'S DAUGHTER, ALONDRA WAS HERE  and DEAD & BREATHING at such venues as the Lark Play Development Center, SummerStage, Atlantic Theater Company, Working Man's Clothes Productions, the BE Company, Partial Comfort Productions, Mad Dog Theater Company, the Wild Project, Rattlestick Theater, the New Jersey Performing Arts Center, the South Orange Performing Arts Center, the Contemporary American Theater Festival, and the Playwrights Theatre of New Jersey. She has been a Dramatists Guild Fellow, a Lark Fellow, a Resident at the William Inge Center for the Arts, a New York NeoFuturist and a staff writer for the Blue Man Group, and is currently a second-year member of New Dramatists.  Chisa has won a GLAAD Award, the John Golden Award for Excellence in Playwriting, a Lilly Award, a New York Innovative Theatre Award, the Paul Green Award, a Helen Merrill Award, the Lanford Wilson Award, and has been a finalist for the highly coveted PoNY Fellowship.  A recent foray into screenwriting won her Best Narrative Short at the Sonoma International Film Festival.  By day, Chisa writes copy for a retail company.  To learn more, visit www.chisahutchinson.com.
Chisa's FluxForward Play: After hearing certain politicians talk about Ebola as population control and some dehumanizing personal experiences with bigoted healthcare workers, I got this idea: it's the future. For reasons long since forgotten, half the human population has been driven underground. Only the world's elite are permitted to live out in the sun. And life is good in the sun. Until the advent of Virus 1020-A, that is— the contraction of which pretty much guarantees death. Despite all their resources, the elite surface-dwellers are helpless to stave off their own demise. Of course, it turns out that the folks underground are immune. While sneaking to the surface to steal food and supplies, one of them discovers a sick, surface-dwelling girl whose parents have both already died from the virus, and ultimately saves her life. When word of the girl's miraculous recovery reaches the wrong ears, an all-out war begins as the surface dwellers fight for their lives, and the people underground fight for their humanity.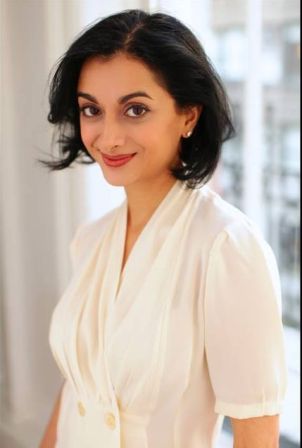 Nandita Shenoy is a writer-actor living in New York City. Her comedy Washer/Dryer just received its world premier at East West Players in Los Angeles this winter.  Another full-length play, Lyme Park: An Austonian Romance of an Indian Nature, received a workshop production at The Round House Theater in Silver Spring, MD, produced by theHegira.   Nandita is the winner of the 2014 Father Hamblin Award in Playwriting from the Abingdon Theater Company for her commissioned one-act, Safe Haven.   Other one-acts, Marrying Nandini, By Popular Demand, Rules of Engagement, and A More Perfect Date, have received full productions in New York City as well as regionally.  She is a member of the Ma- Yi Writers Lab and an Associate of the Dramatists Guild. Nandita holds a Bachelors Degree in English literature with a distinction in the major from Yale University.
Nandita's FluxForward play:  Set in a Women's Prison for the Criminally Insane, this Flux Forward play will combine elements of fantasy and noir to reveal the story of a bumbling gumshoe who wants to crack the case of a mysterious double murder and art heist.  Told in flashbacks and flashforwards, the play will not only solve the mystery but also tell the stories of the villains imprisoned in the institution and what led them to a life of crime.  Our detective must determine which of the intriguing inmates committed the murder and why, even as they plot against each other.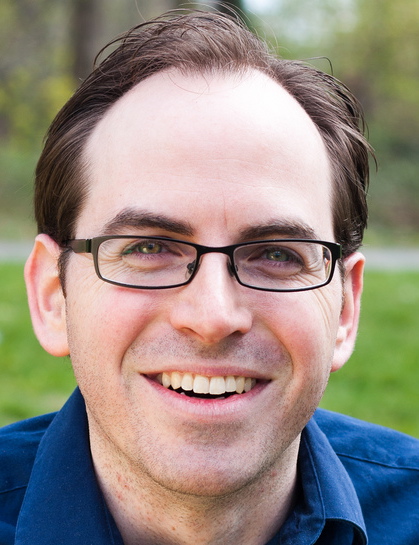 Adam Szymkowicz's plays Pretty Theft and Hearts Like Fists were produced by Flux Theatre Ensemble.  He is a proud Friend of Flux and a frequent participant in many Flux Sundays, Retreats, Have Anothers and more than one Food Soul.  He is honored to have one of the first Flux Forward commissions. His plays have been produced throughout the U.S., and in Canada, England, The Netherlands, Germany and Lithuania.   His work has been presented or developed at such places as MCC Theater, Ars Nova, South Coast Rep, Playwrights Horizons, LCT3, LAByrinth Theater Company, Rattlestick Playwrights Theater, Primary Stages, The New Group, Southern Rep, Rising Phoenix, The Lark, Chicago Dramatists and Studio Dante among others.  Plays include Deflowering Waldo, Pretty Theft, Food For Fish, Hearts Like Fists, My Base and Scurvy Heart, Herbie, Incendiary, Old Fashioned Cold Fusion, Bee Eater, Clown Bar, Fat Cat Killers, The Why Overhead, Elsewhere, Where You Can't Follow, A Thing of Beauty, UBU, Mercy, Rare Birds, Violent Bones, Sarah, Good Morning Good Night, and Nerve. Adam received a Playwright's Diploma from The Juilliard School's Lila Acheson Wallace American Playwrights Program and an MFA from Columbia University where he was the Dean's Fellow. Szymkowicz is a two-time Lecomte du Nouy Prize winner, a member of the Dramatists Guild, Writer's Guild of America, Primary Stages' Dorothy Strelsin New American Writer's Group, and was a member of the MCC Playwright's Coalition and a member of the first Ars Nova Play Group. He was the premiere Resident Playwright at The Chance Theater in Anaheim, CA and the first playwright to participate in Bloomington Playwrights Projects' Square One Series.  He has been to The Orchard Project, served twice as Playwright in Residence at the William Inge Center, received a grant from the CT Commission on Culture & Tourism, and was commissioned by South Coast Rep. His plays are published by Dramatists Play Service, Samuel French, Playscripts, Original Works Publishing, Indie Theater Now and featured in New York Theatre Review '07 and '09, NYTE's Cino Nights, and numerous Smith and Kraus books. He has written articles for Howlround, New York Theatre Magazine and The Brooklyn Rail and has interviewed over 700 playwrights on his blog. He also has a web series called Compulsive Love (NYTVF) and a comic strip called Toys In My House Comics. For more, go to www.adamszymkowicz.com.
Adam's FluxForward Play: The True Tale Of Maid Marian and Robin Hood-– a gender bending take on greed, love, and greedy love with some archery thrown in there somewhere.