10 Reasons Why I Hope You'll See OPERATING SYSTEMS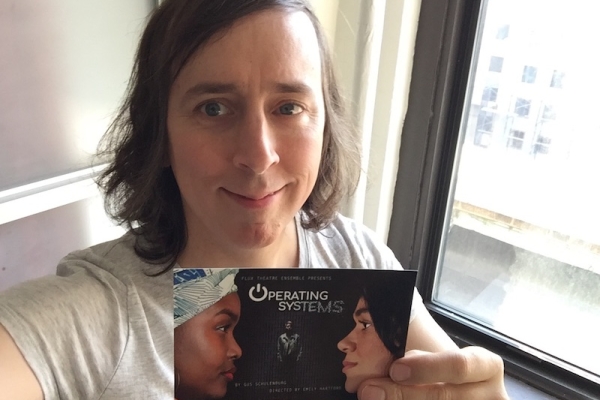 Hey there, playwright of Operating Systems coming at you with 10 quick reasons why I hope you'll see our upcoming production (Living Tickets here).
1 It's the first play I wrote after coming out to myself as a trans woman.
2 There is a dance scene involving Princess Nokia.
3. Neo Cihi is so wonderful as Dani that I've already started writing a new play for them. It is about werewolves.
4. We have committed this play to being an act of healing: for us, and for the audience. Holding ourselves accountable to that has been hard and beautiful work.
5. You will learn how gender can be quantumly entangled and described through octonions.
6. Without a critical conversation about scenic design with Lauren Girouard and Emily Hartford, I never would've been able to finish the play. Also, how do you feel about hexagons?
7. I wrote an entirely competent character for Isaiah Tanenbaum who is neither a secret deity nor a loser who pines for an unachievable love. We have range!
8. There is a joke about why the number five can never belong to white people.
9. The relationship between Benita and Bel has been tended to with such care, rigor, and integrity by Lori Parquet and Morgan McGuire that we have discussed how misogynoir operates in the difference between the line "right?" versus "all right?" Even the smallest change ripples through the whole damn play.
10. Sometimes at the end of rehearsal we breathe together because we need it. I hope at the end of this play we can breathe together, too.
So, please, come see Operating Systems. I can't wait to share it with you.