What Is The Virus?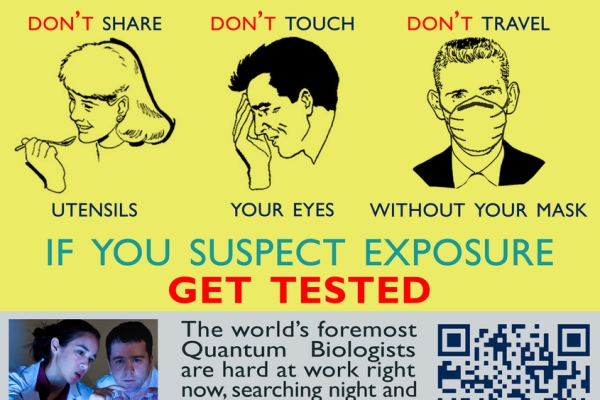 More amazing DEINDE world-building from Isaiah Tanenbaum! Things to note:
We decided the virus was transmitted primarily through any human fluid – something that could be contagious, but not airborne or so contagious that the human race was in immediate danger of extinction.
The quantum biologists in the picture are from QuamBi, the premiere quantum biology lab in the country. Pictured are Jenni Long (Rachael Hip-Flores), a renowned prodigy, and Mac Silverhorn (Isaiah Tanenbaum).
What's that they're doing? Why, using a holly to examine the structure of the viruses DNA, natch.
Why is the virus so hard to stop? You'll need to see DEINDE to find out, and there are 31 (just sold two more!) of the $12 tix to opening weekend available – please click here to get your own…but make sure you're using your own computer.
And now, the glorious image, free of the constraints of our WordPress featured image requirements.