Flux Announces Art Residency at The Loisaida Center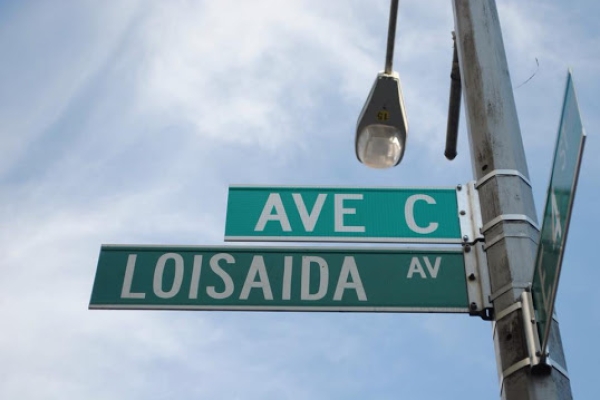 We're thrilled to announce that Flux Theatre Ensemble has been awarded an Arts Residency at The Loisaida Center! For the next three months, Flux will be in residence at this beautiful multi-use facility on Avenue C and 9th street. We'll be sharing pre-existing programs like Flux Sundays and new initiatives like The Salvage Project with the Loisaida community, with the residency culminating in a full production of our next play, Salvage.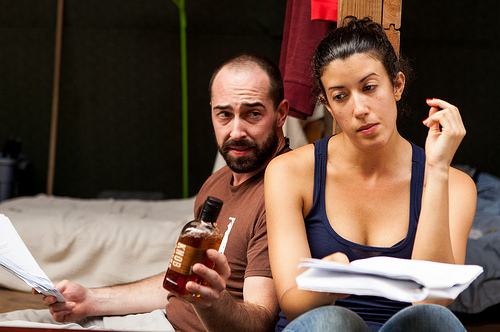 (A scene from Salvage, workshopped at the 2013 Flux Retreat at Little Pond. Photo by Isaiah Tanenbaum. Pictured: Mike Mihm and Sol Crespo.)
The Loisaida Center is the only Puerto Rican/Latino based multi-use facility downtown which aspires to build a connection between community, learners, artists and scholars through affordable education opportunities in cultural fields, S.T.E.A.M. (Science, Technology, Engineering, Arts and Mathematics) design and everyday life.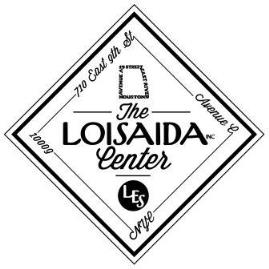 Their multi-purpose space aims to become an incubator for self-sustainable artisanal, technology, and culinary arts entrepreneurial initiatives. Devoted to collaborative art practices, social engagement and community building through culture, the vision is to facilitate a mindset of exploration. Their approach celebrates the urban surroundings, grassroots invention and immigrant spirit of the Loisaida neighborhood in its dedication to celebrate Latino cultural vitality and their contributions to NYC. For more information and to get involved email  us: info@loisaida.org, or visit:http://www.loisaida.org. Follow: @TheLoisaidaCenter on Facebook and Twitter @LoisaidaCenter.
Here is the description of the projects we'll be working on with the Loisaida community:
Flux Sundays: Are you an actor, playwright or director? Join Flux Theatre Ensemble's unique play development process and vibrant artist community for their weekly workshop, Flux Sundays. Once a week, up to 30 theatre artists gather for three hours in the afternoon to lightly stage new scenes from playwrights in the community. Not a theatre artist, but want to get involved? Feel free to join us for the final hour of Flux Sundays, where we share all of the scenes, and see plays in their earliest stages of development brought to vivid life by a welcoming community of artists. Email Fluxsundays@gmail.com to learn more.
The Salvage Project: Behind every special object we keep, there's something even more important: a story. Flux Theatre Ensemble's The Salvage Project is a series of story-circles where communities come together to share stories about the precious objects of their lives. Through the sharing of these stories, we'll learn what matters most to the people with whom we share this city and why. The Salvage Project culminates in a free, full-length production of the world premiere play Salvage, which imagines a band of searchers looking for precious objects left behind in a post-catastrophe NYC. Interested participants in The Salvage Project will have the option of sharing their object as part of the scenic design of the production, as well as opportunities to have their stories transformed by professional playwrights into short monologues. Stories and objects may also shared as part of The Salvage Project blog. Email Sol Crespo at sol@fluxtheatre.org to learn more and participate in The Salvage Project.