Rizing Act One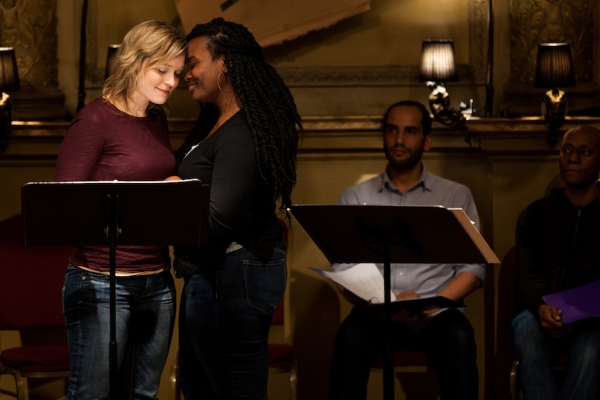 (Photos by Isaiah Tanenbaum. Post by August Schulenburg.)
Thanks to everyone who came out to the Food:Soul of the first act of Rizing. We're grateful to be able to develop this play toward production with the support of such a a warm and thoughtful community. And a huge thanks to the artists that brought such love and talent to the work!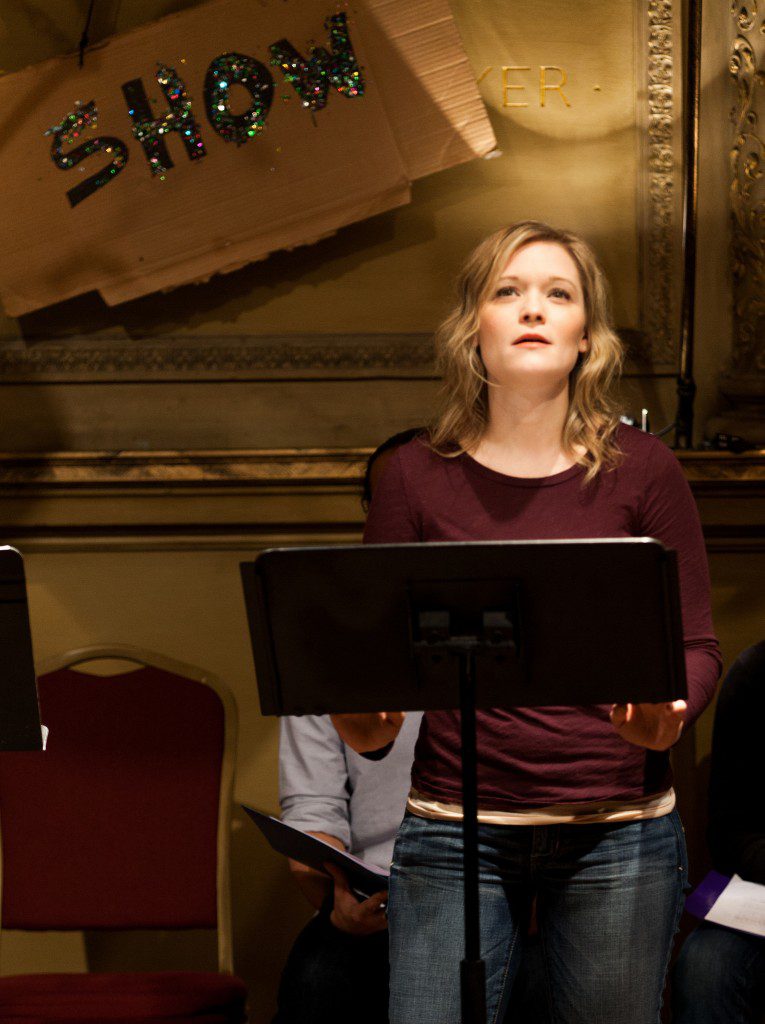 Alisha Spielmann as Mica opening up to a Z-Pos support group. Please note the helpfully bedazzled sign assuring you that this is a show.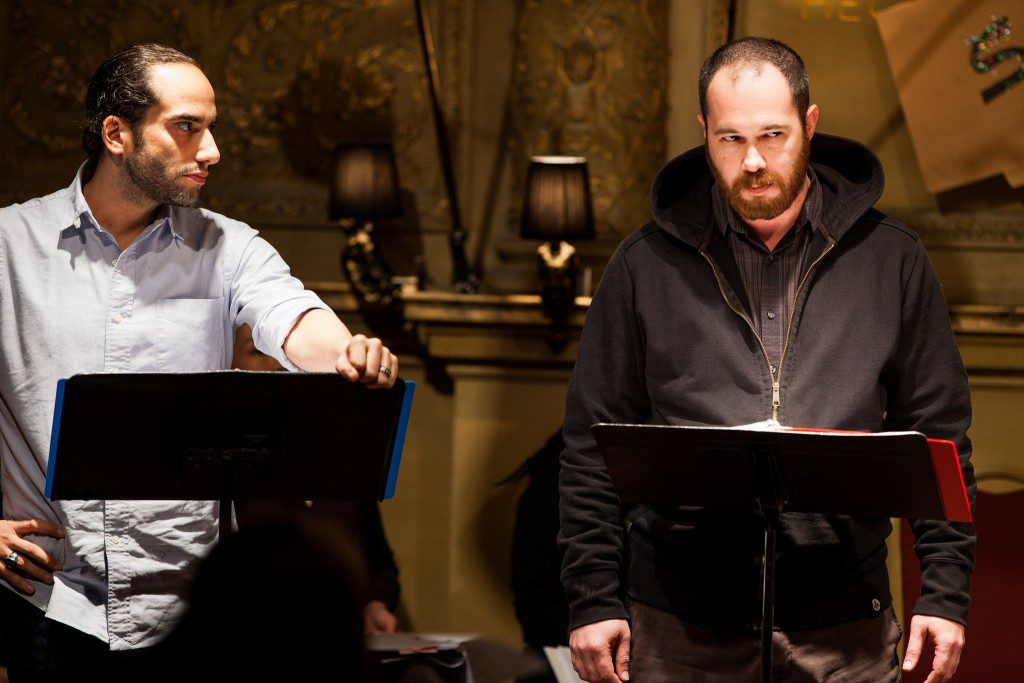 Antonio Minino as Tulle tries to manage the charismatic Zealot, Hex (Pete Boisvert).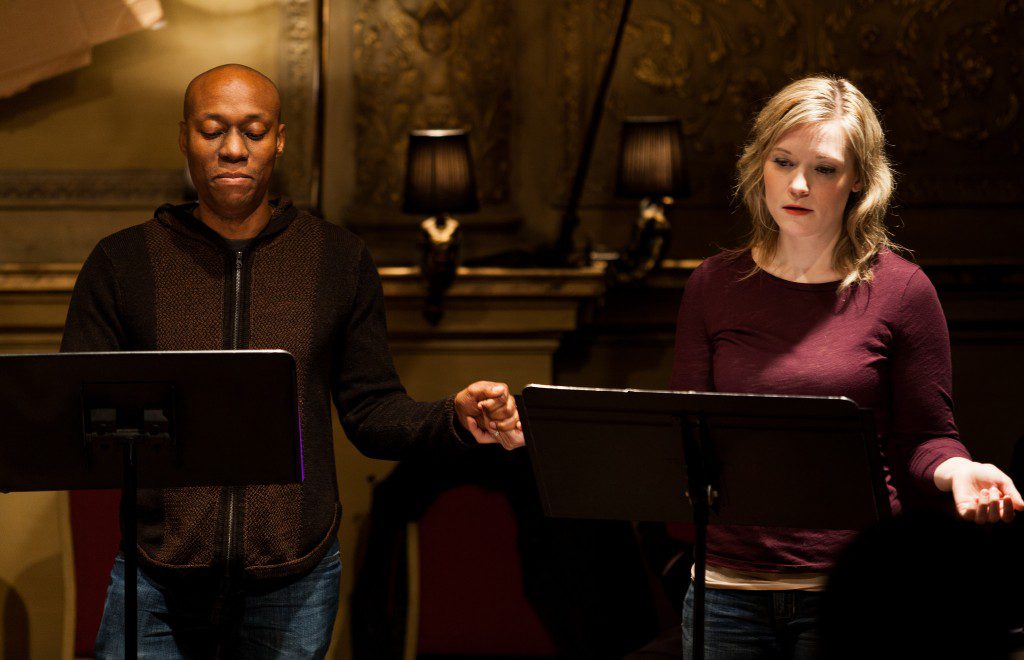 The Z-Pos support group tries to find some serenity after the disturbance. Alto (Daryl Lathon) and Mica remind themselves: "I am a person, not a monster. I am a survivor, but I am more than the things that I have survived…"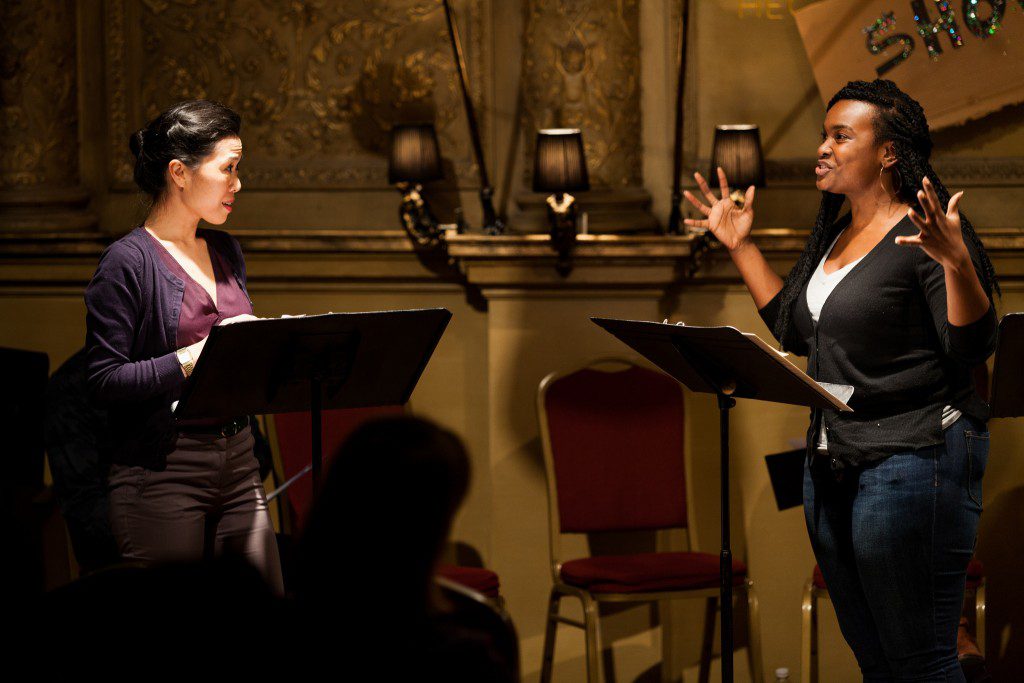 Brynne (Lori Parquet) makes a compelling case in her job interview with renowned scientist Kestrel (Vanessa Kai).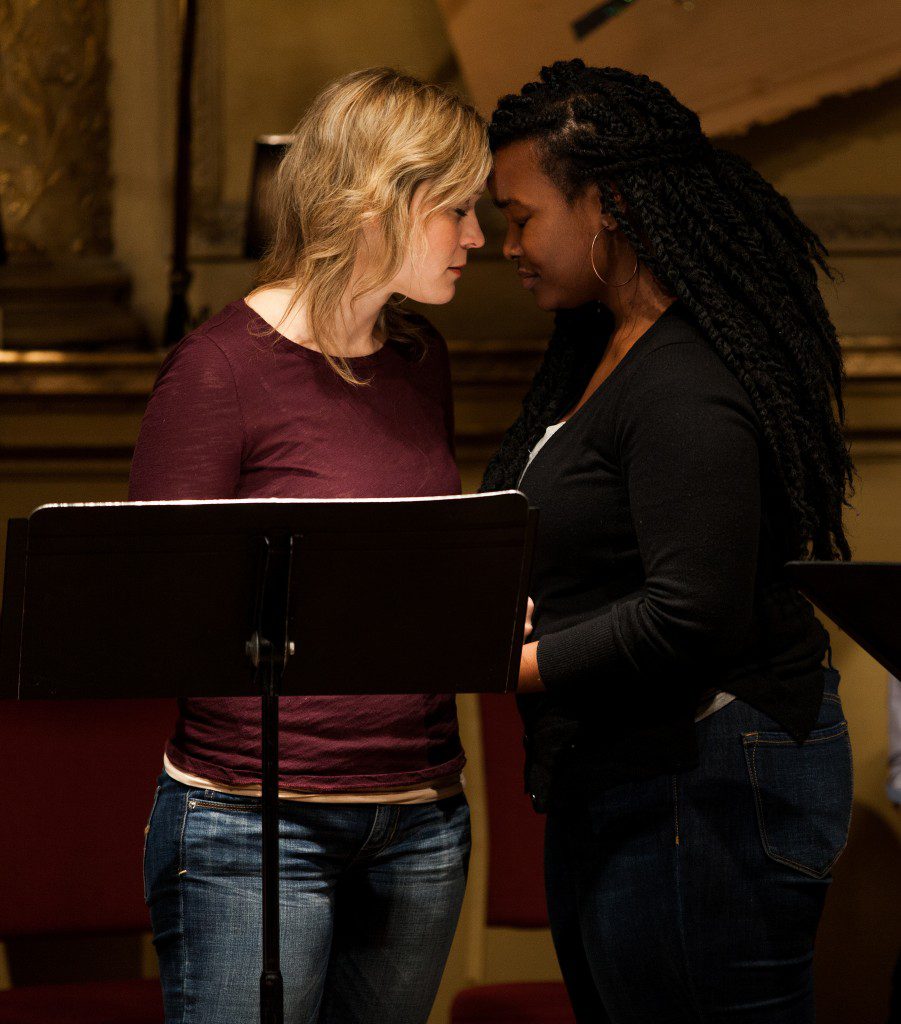 When disease stands in the way of love, lovers find new ways to kiss.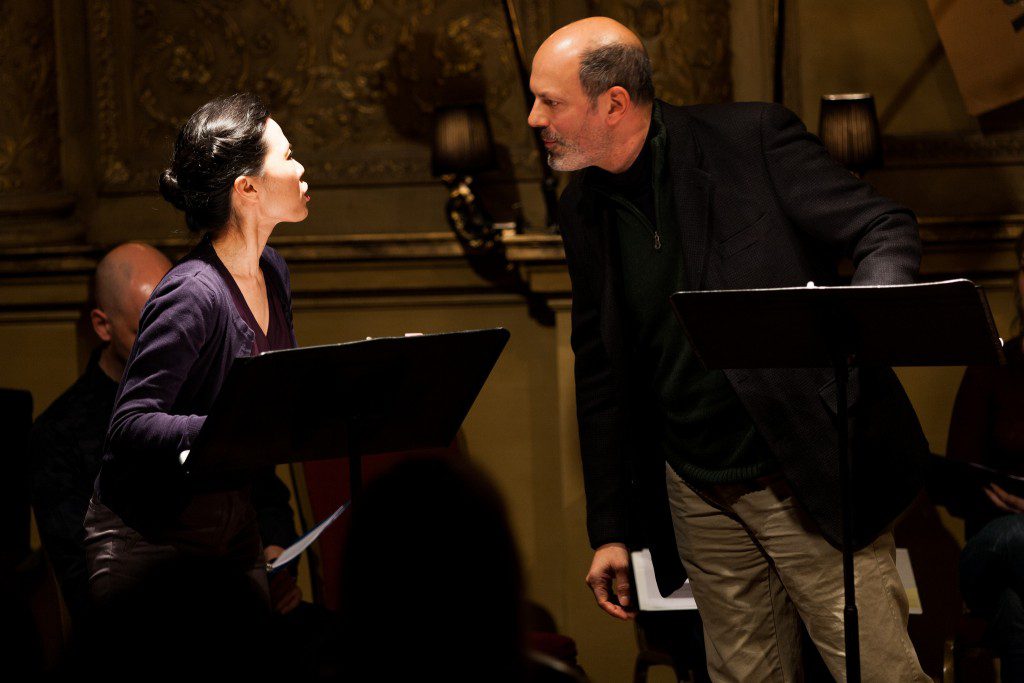 Kestrel and General Venture (Arthur Aulisi) have a history. Some of it involved protecting Shelter from the zombie threat and holding the disease at bay. But there's more than one kind of history here…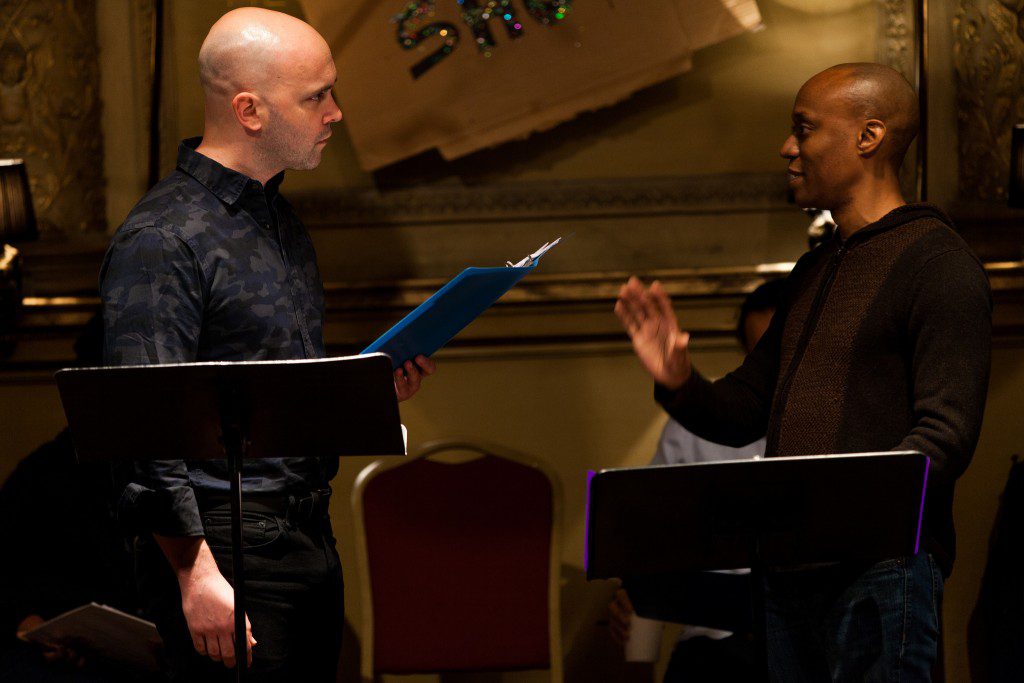 There's a foreman at the factory in Z-Town that goes by the name of Muster (Chris Wight). All the Z-Pos peeps know him. Nobody likes him, but what can they do to stop him?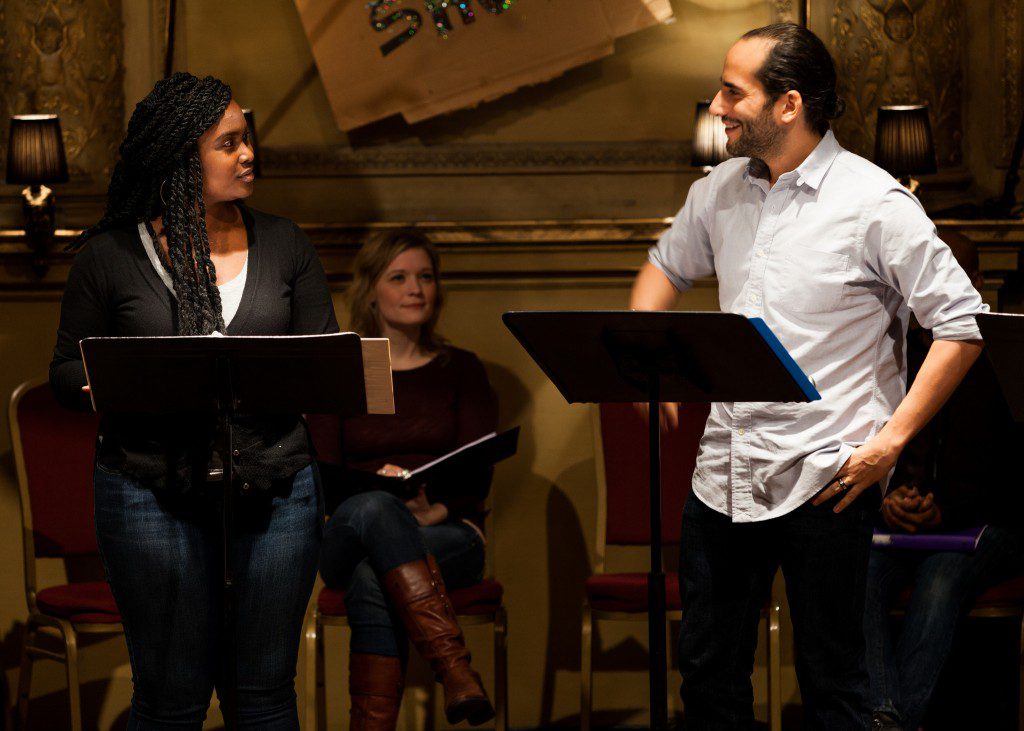 Tulle has a favor to ask Brynne. After all, Brynne's a Quillis. She knows people in high places. But it's a big favor.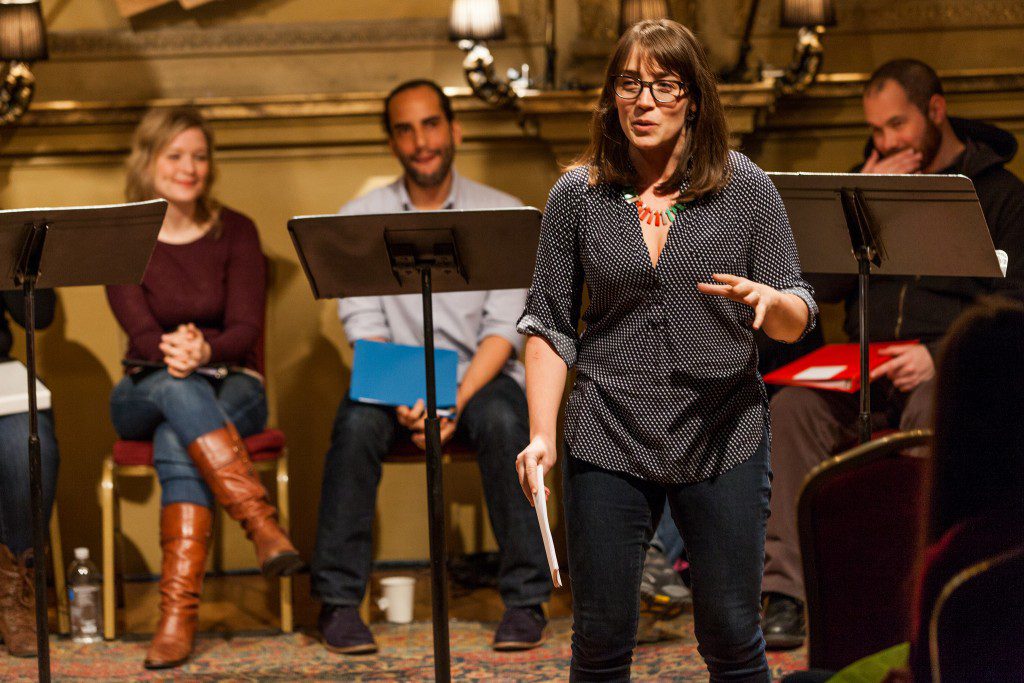 Director Emily Hartford shares the question we asked the audience about the first act. The concentrated hush of folks generously sharing their thoughts was one of my favorite parts of the evening. We're so grateful to everyone who attended, and we look forward to continuing to share our process with you!