DEINDE Trailer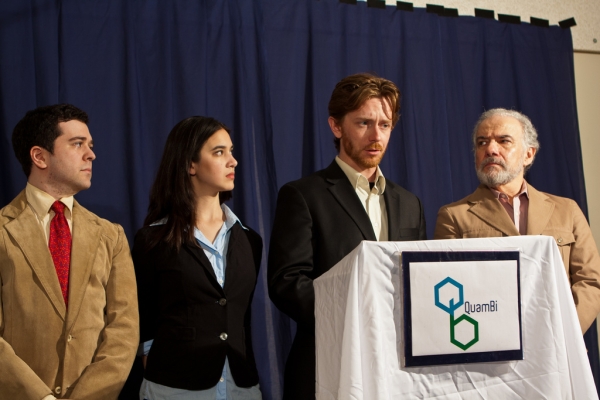 Post by August Schulenburg. Photo by Heather Cohn. Pictured: Isaiah, Rachael Hip-Flores, David Ian Lee, Ken Glickfeld
Our DEINDE trailer, shot and edited by our amazing Kelly O'Donnell, is now live!

A huge thank you to the cast and crew: Isaiah Tanenbaum, Racheal Hip-Flores, David Ian Lee, Ken Glickfeld, Matthew Trumbull (playing a reporter and not his actual role in the show!), the overacting playwright in his meta-appearance (me – I want answers!), Heather Cohn (boom mike operator extraordinaire), Cathy Cohn, Marielle Duke (the alternative weekly reporter), Alyssa Simon, our photographers Bob Teague and Lynn Berg, Bob Choiniere, Lawrence Krubner, and Stephanie Willing.
In spite of some stresses at the beginning of the process, it was a total delight to shoot the trailer, and I loved hearing everyone's ad libs as their reporter characters – truly funny and touching in equal measure.
And…this is an excellent opportunity to remind you that there are only 9 remaining $10 discount tix for the first four performances – click here to learn more!
A few more fun shots from the day, courtesy of Isaiah: