ForePlay: Human 2.0 #2 – Pictures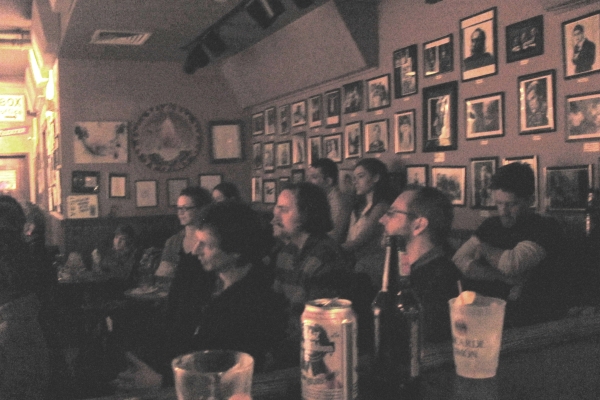 Post by August Schulenburg. Photos by Heather Cohn.
Last night, we continued our ForePlay: Human 2.0 series at Dixon Place, and the five featured plays under Matt Archambault's direction with our fabulous cast made for one of the better ForePlays in recent memory. Check out some pictures, and leave some memories behind in the comments section!
Playwrights: David Ian Lee (TIME – A Little Bit of Mass), EM Lewis (RESPONSIBILITY – I, Human), David Stallings (BORDERS – The Refracted Room), Lauren Ferebee (MUSIC – jericho, jericho), Nat Cassidy (PARENTING – Generation)
Director: Matt Archambault
Actors: Becky Kelly, Maria Portman Kelly, Kari Swenson Riely, Chris Wight, Tatiana Gomberg, John Albano, Lori E. Parquet