Have Another #10: The Retreat Harvest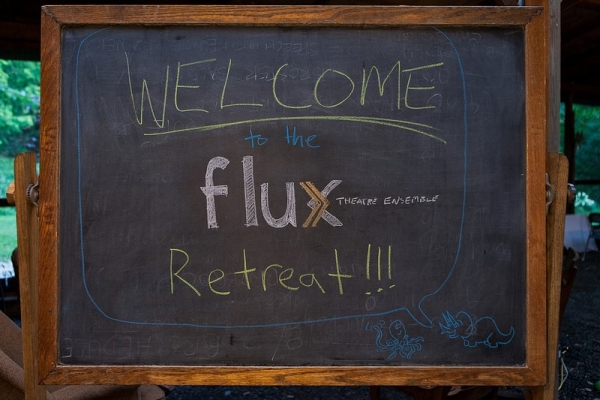 (Photo: Isaiah Tanenbaum. )
Flux is returning from our annual retreat at Little Pond, and we want to share the delicious new play crop with you! (Learn more about our 8th annual retreat here.)
Our next installment of Have Another is Thursday the 19th from 7PM-10PM. We'll be at The Irish Times Pub & Restaurant, located upstairs at 254 W 31st Street/ 8th Avenue. There is no cover, just some of our favorite scenes from our Annual Retreat, shared over drinks with friends.
Doors open: 7:00pm
Scenes begin: 7:30pm
We'll be sharing scenes from Adam Szymkowicz's Sarah, August Schulenburg's Encryption, and an immersive theatre experience based on devised work from the Retreat.
Stay tuned for more information on the participating artists!