Understand Our Ground: The Questionnaire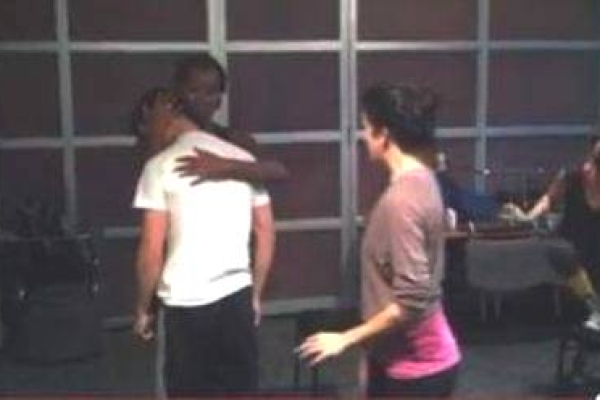 (Screenshot from Becky Byers' piece. Pictured: Aja Houston, Chester Poon, Emily Hartford, Sol Crespo. Post by Heather Cohn.)
(Don't need convincing? Take the questionnaire right now!)
We're less than a week away from our Food:Soul–Understand Our Ground event (RSVP here) and we can't wait to share the amazing artistic responses with you. We are also exploring way for the audience to participate in ways beyond the discussions.  With this in mind, I am hoping to collect quotations from as many and diverse sources as possible that will be incorporated into a participatory component of the evening.
This idea was inspired by an experience I had after the verdict came out in the Trayvon Martin trial. So many people I knew were posting angry, confused, sad reactions on Facebook, but I was silent (on social media at least). I just didn't see how a post would make a difference, and I wanted to figure out how I could make a difference. But then a dear friend of mine wrote a post wondering where all her white friends were and why they weren't posting.  So, I wrote the following:
so…I hadn't yet posted about the Trayvon case. I just want my friends to know, that's not because I don't care. I care so much. I have been thinking about it nonstop, reading countless articles, reading everyone else's posts, talking about it for hours each night with my husband, and trying to figure out what I can do. I believe in action…but I don't know yet what to do. So I hadn't posted. I've been digesting, grappling, and hurting along with everyone. But now I recognize that by not writing something, anything at all, it can seem like I don't care. Hence this post. 
I was surprised by how this played out and I was surprised by a lot of things I read on social media at that time. I was surprised how forthcoming people were about experiences they'd faced of hate and discrimination, and how other people seemed to not think this was an issue that demanded much attention.
And I'm sure I wasn't the only one who read and heard things that surprised her. Which is where you come in.  We hope you will share quotations from things you read on social media, in articles, blogs and/or quotations you heard in conversations with folks after the trial. We will not attribute these quotations, so you can feel free to be honest, as your response is completely anonymous. I created a Google Form which you can fill out as many times as you wish.  Please know that we will probably pull excerpts if the quotations are long.
This source material will then be used in an audience participation portion of the evening.  We hope to have all responses in by Monday, Nov. 4th  If you have any questions, feel free to email me!