Have Another Pictures #11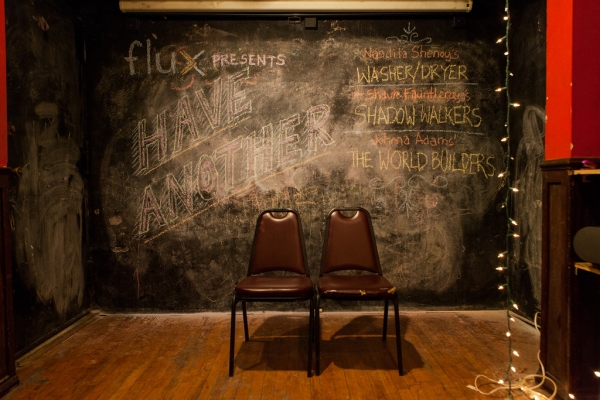 (All photos by Isaiah Tanenbaum. Post by August Schulenburg.)
Another great Have Another, and the first led (beautifully) by Alisha Spielmann! Learn more about the event here, and then read on for some glorious Tanenbaum photos and color commentary from the night.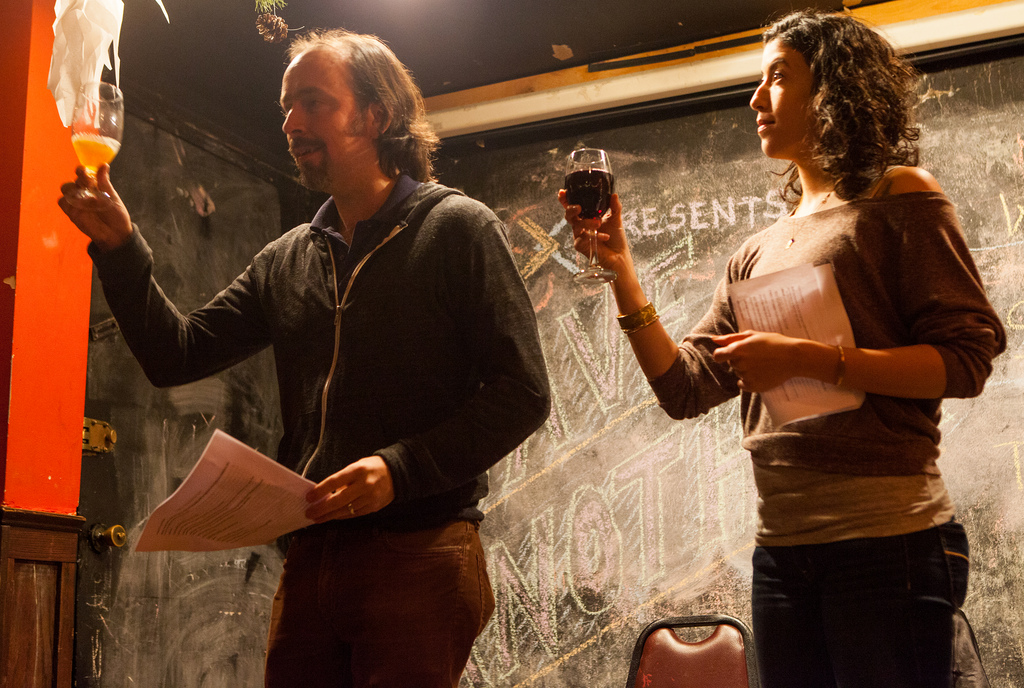 (Pictured: August Schulenburg, Sol Crespo)
We began the evening, as we always do, by honoring Kristen Palmer's play The Stray Dog, by lifting our glasses and drinking down a favorite piece of poetry. This was also the night we began a new tradition of providing feedback to the plays in the form of toasts.
This is definitely something we'll be doing again (cheers).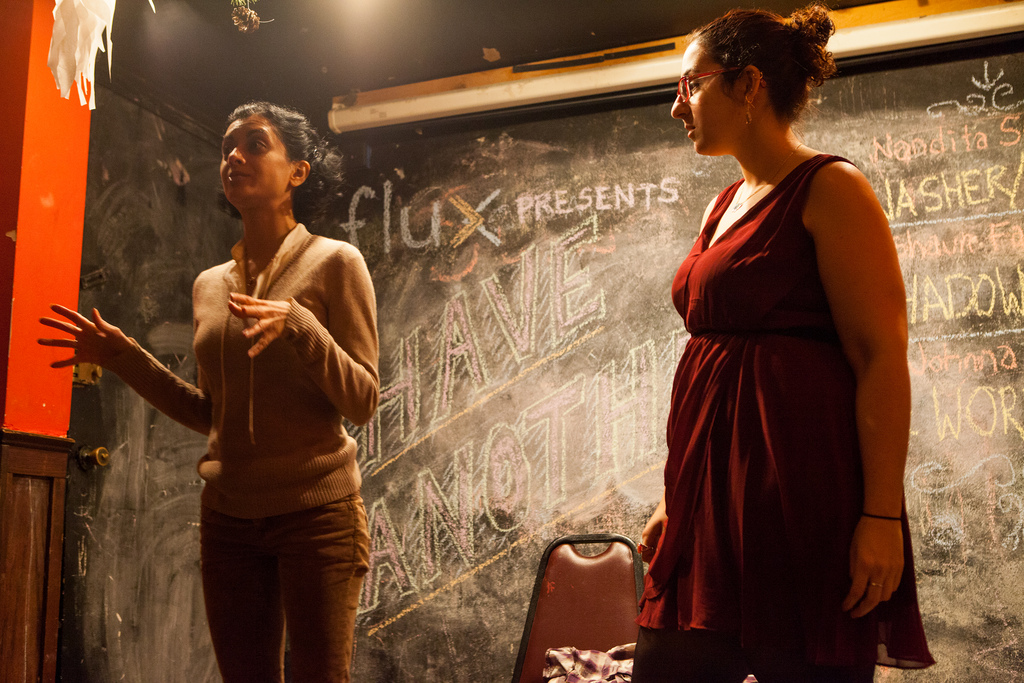 (Pictured: Nandita Shenoy, Marielle Duke)
Then playwright Nandita Shenoy and director Marielle Duke set the scene for the hilarious Washer/Dryer.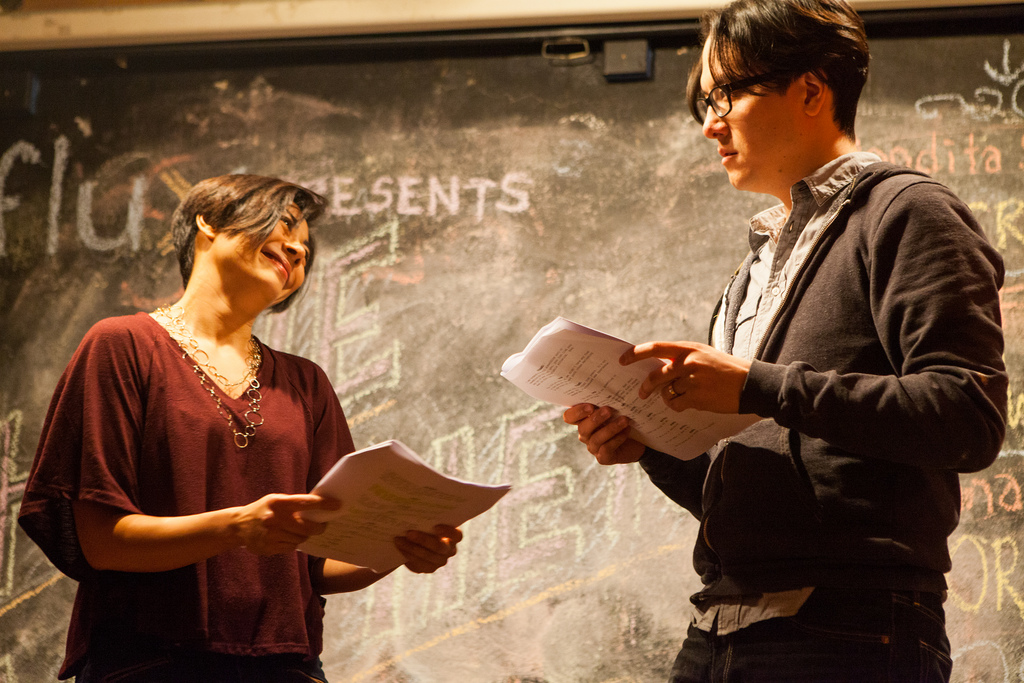 (Pictured: Angel Desai, Matthew G. Park)
Aww, a young couple in love in the big city! What could possibly go wrong?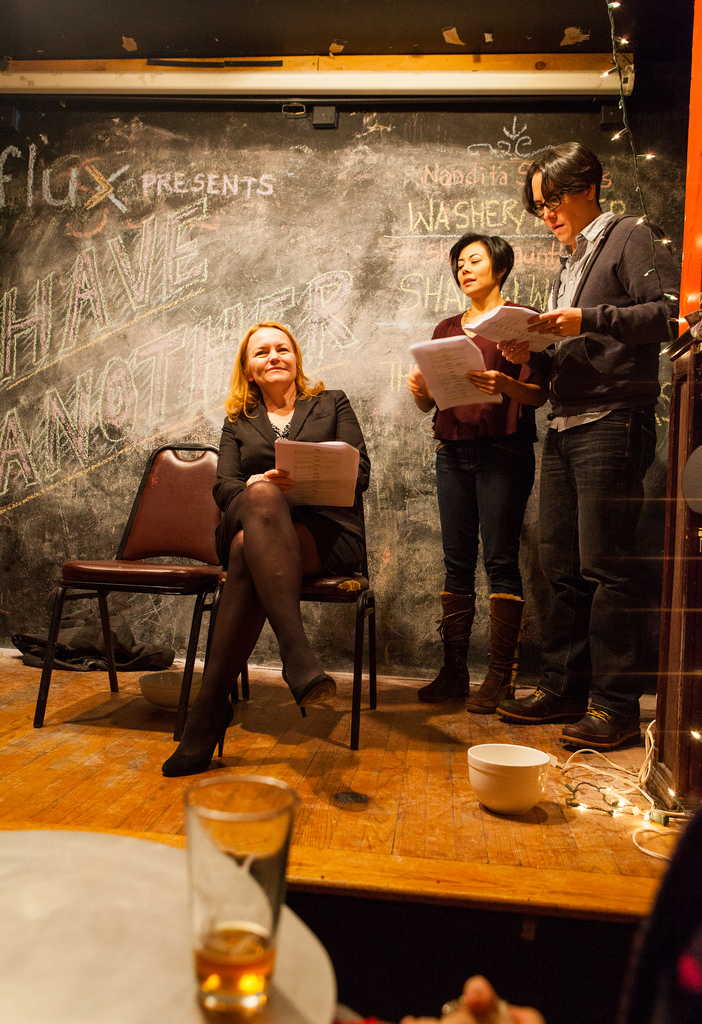 (Pictured: Kristen Vaughan, Angel Desai, Matthew G. Park)
Kristen Vaughan's Wendee is a glass-full kind of women…until she dumps it over your head if you mess with her co-op.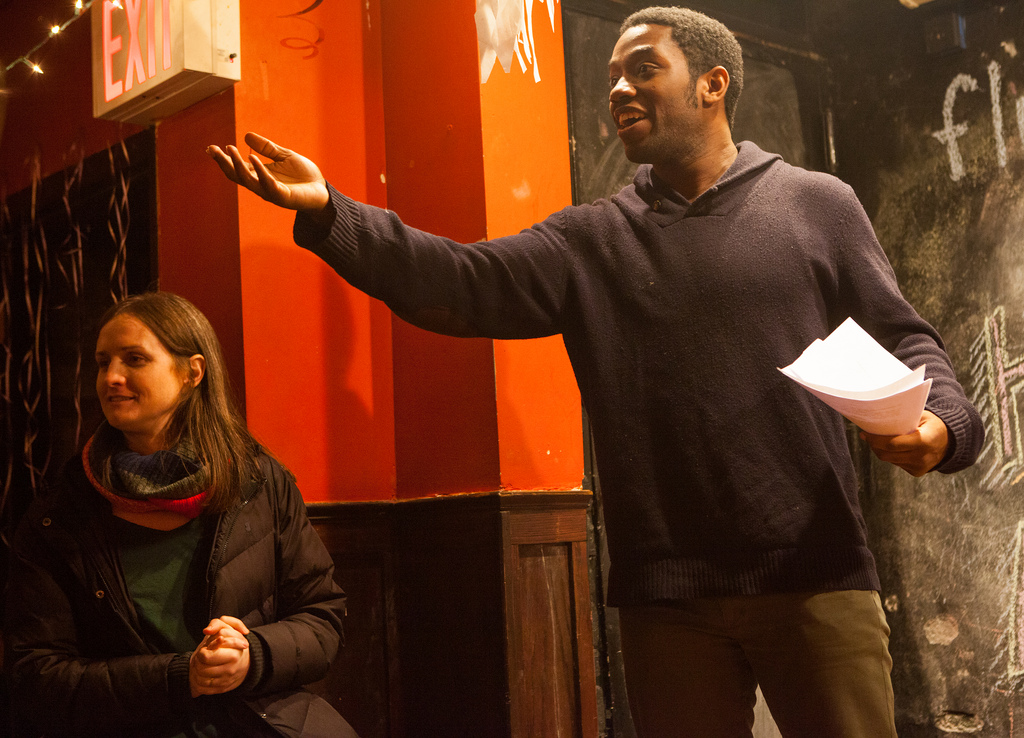 (Pictured: Kelly O'Donnell, Chinaza Uche)
Remember that time Chinaza and Kelly introduced that play from Johnna and it turned into a Prospero/Ariel scene somehow?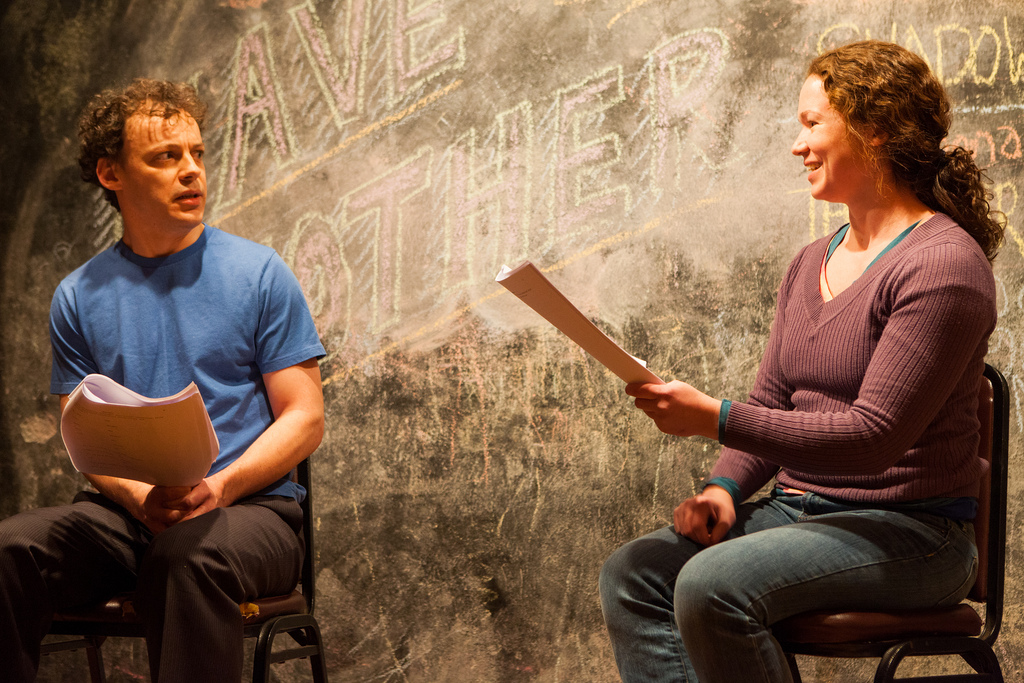 (Pictured: Matthew Trumbull, Carissa Cordes)
This looks like the beginning of a beautiful friendship…
…except World Builders is a Johnna Adams play, so…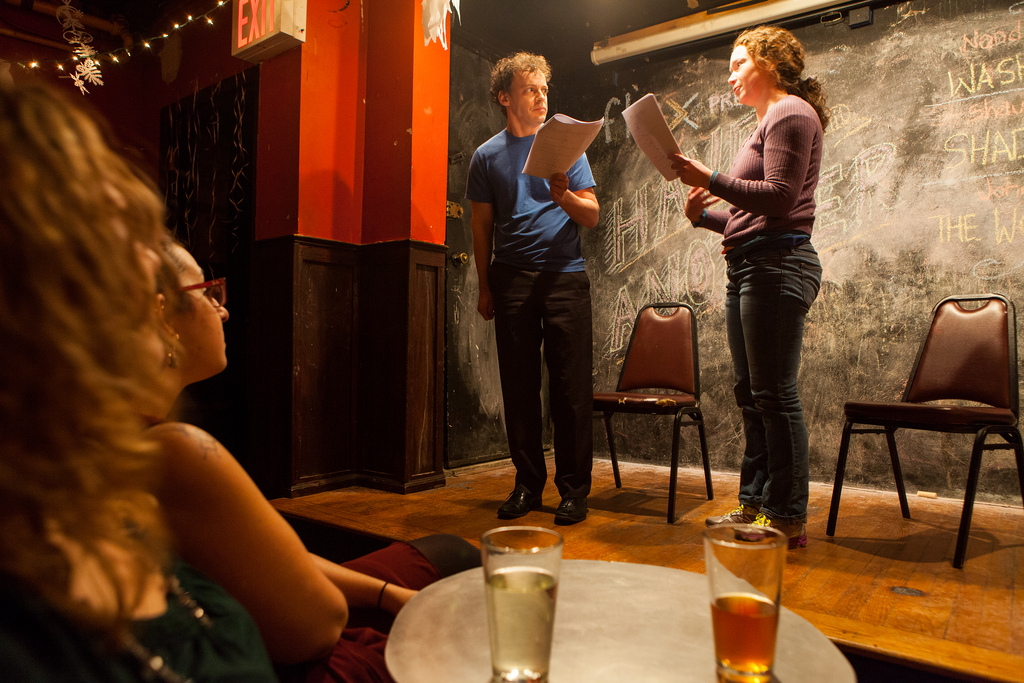 …you might want to be careful who you trust.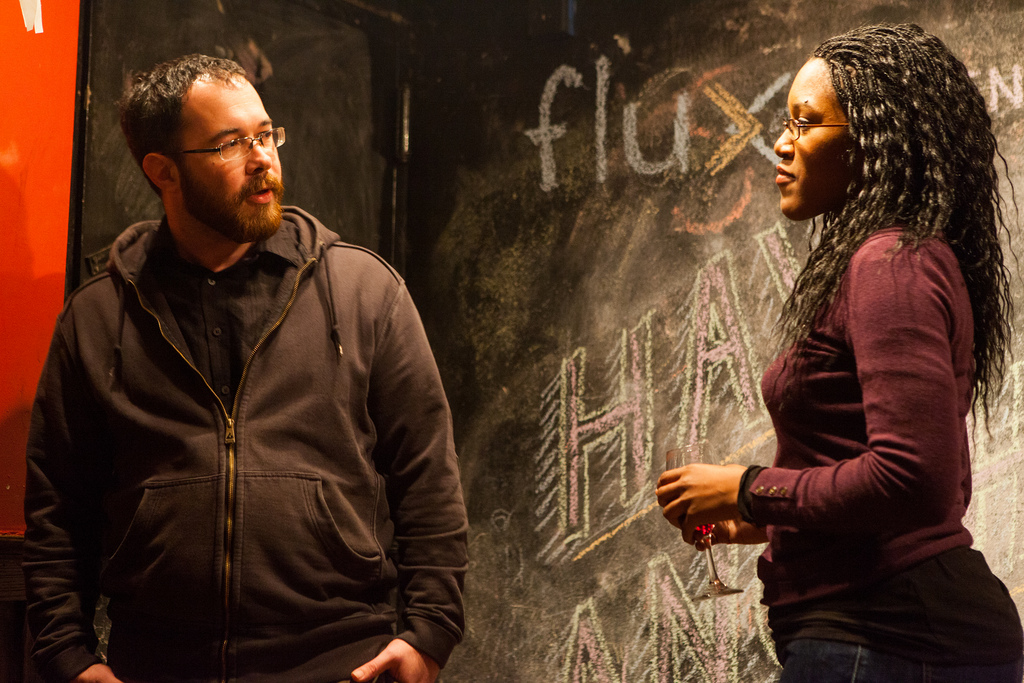 (Pictured: Pete Boisvert, Shaun B. Fauntleroy)
Director Pete and playwright Shaun introduce Shadow Walkers.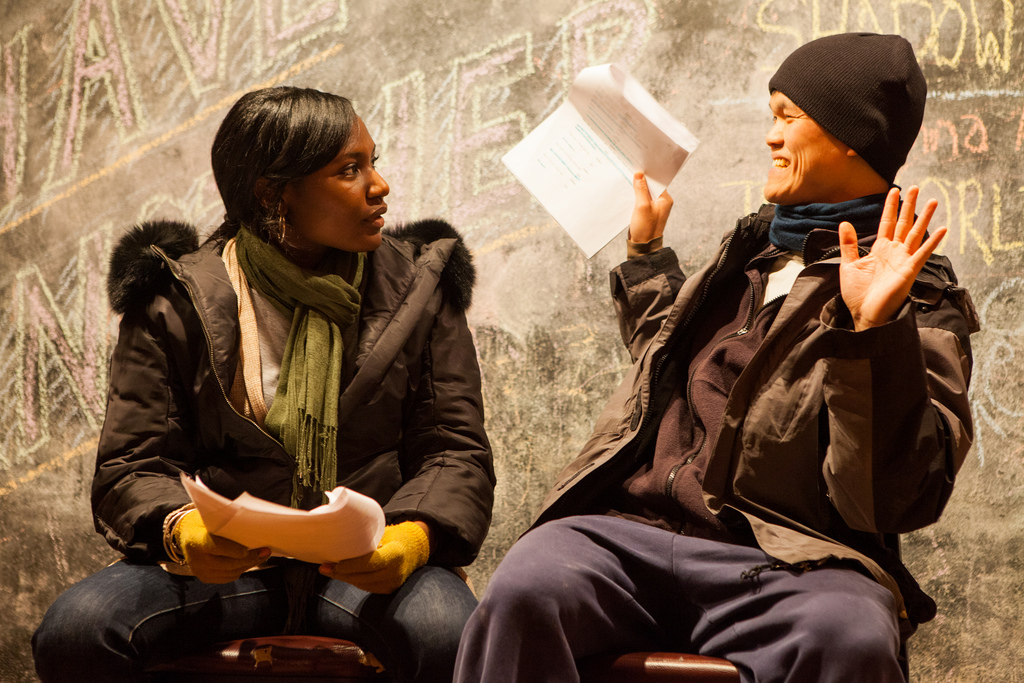 (Pictured: Ricki Lynee, Chester Poon)
Oh sure, Rambo, you can try to resist Tre's charms, but it won't be easy…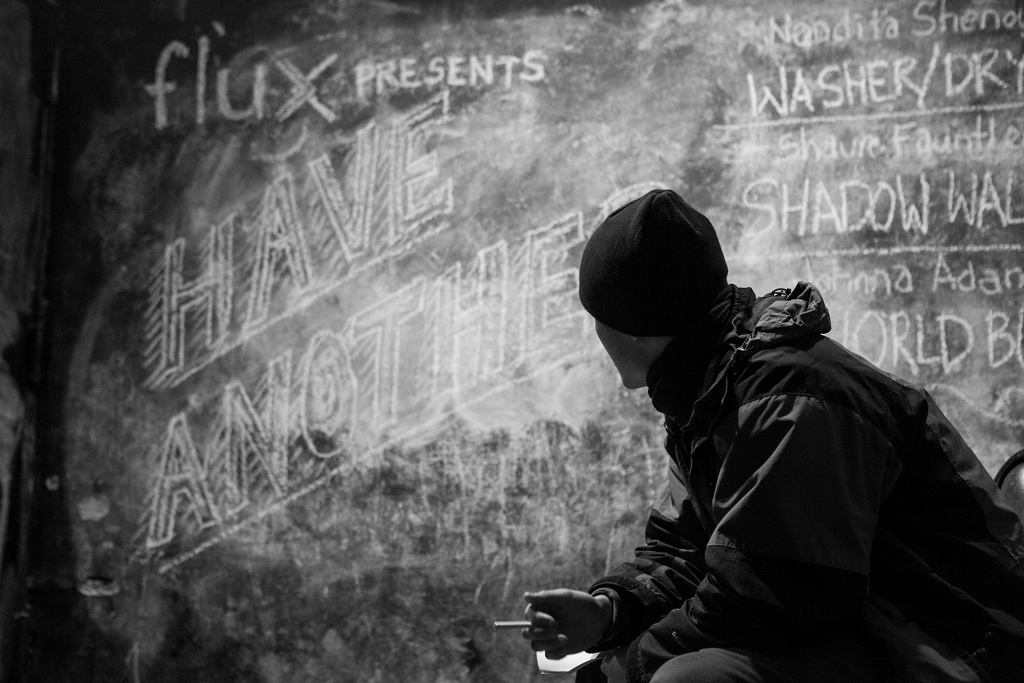 Tre admires his tag (actually the tagwork of Will Lowry).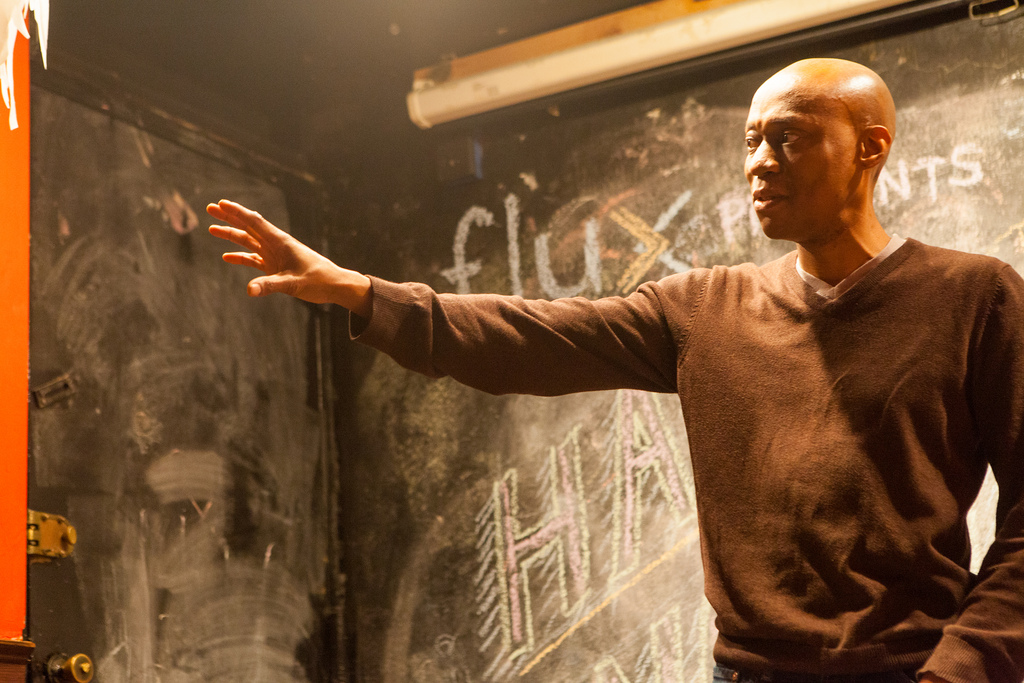 (Pictured: Daryl Lathon)
Super surprise moon monologue delivered beautifully by Daryl!
And THANK YOU to everyone who came out to celebrate these scenes with us–see you in February.