Flux Sunday 2/15/15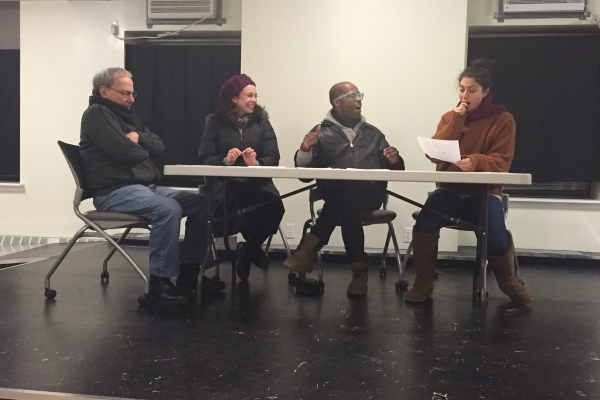 This past Flux Sunday was a very special one because it was our first event during our residency at the Loisaida Center. We had a great turnout of folks from the Flux community and some new faces from the Loisaida community. Despite temperatures outside of 4 degrees with wind chills of -12, 23 of us braved the cold and worked on four different scenes in four different rooms! Yes, THAT is how amazing the Loisaida space is. It is the perfect facility for Flux Sunday and we feel extremely fortunate and honored to have been given this residency.
But enough mushiness! What went down this past Sunday?
Playwrights: Jason Tseng (Outbreak), August Schulenburg (Taina and Marvin and New Year), Becky Byers (Speed Date)
Directors: Sarah Amandes, Emily Hartford, Christine Zagrobelny, Isaiah Tanenbaum
Actors: Justin Hoch, Anne Dufault, Adriana Jones, Ken Glickfeld, Mariam Habib, Jeanette Bonner, Caitlin Crombleholme, Felipe, Eric Diaz, Adam Swiderski, Ned Massey, Anthony Wills Jr., Dara O'Brien, Lily Drexler, Leila Ghaznavi
Observers: Dan Scribner, Luis Marcano
Chicken with head cut off: Kelly O'Donnell
Highlights include: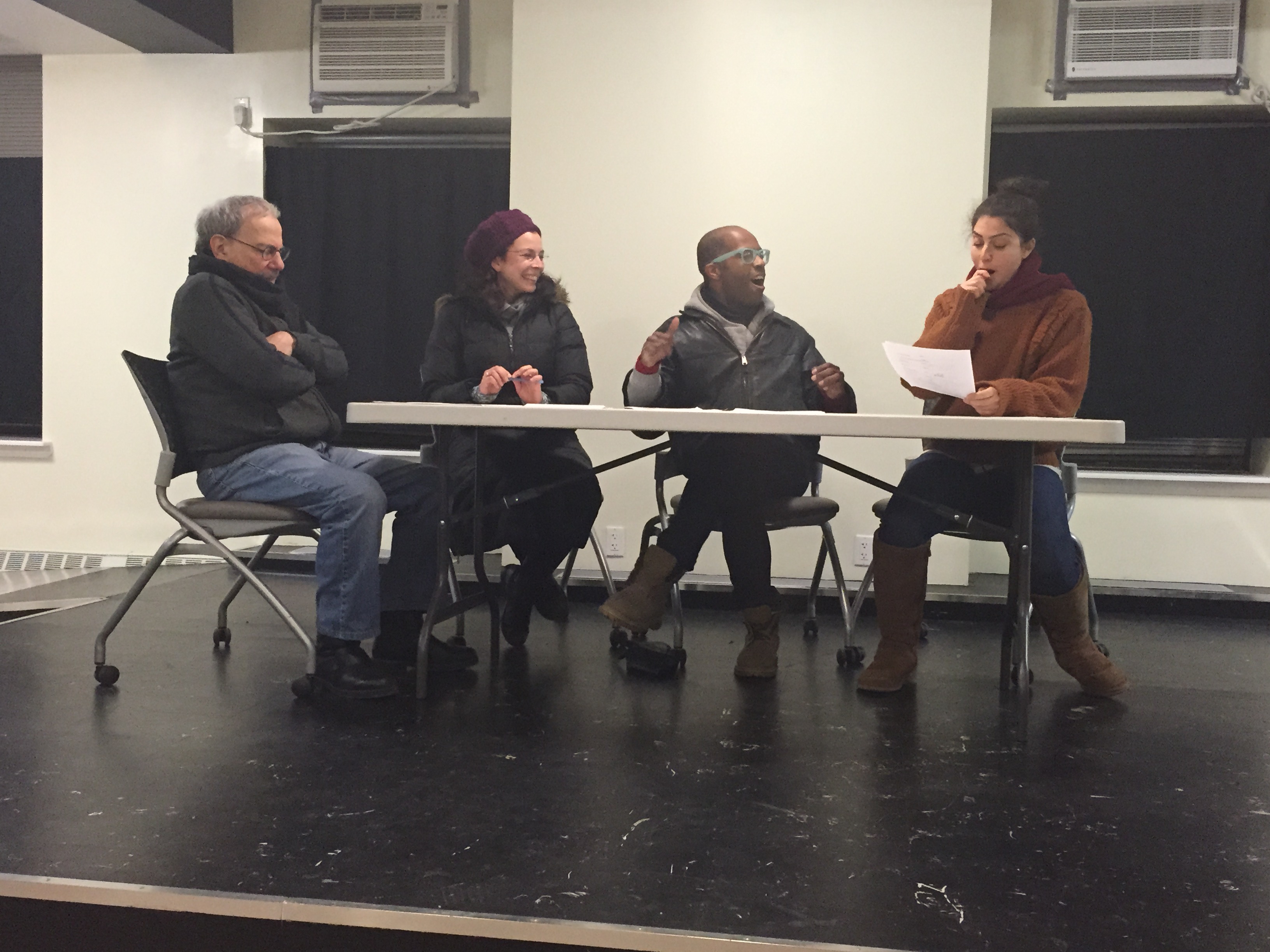 A hilarious game of "Thanks-taking" in Gus' new play in development, Taina and Marvin. These brave winter actors were not wearing these jackets, scarves, and hats as costumes. It was cold!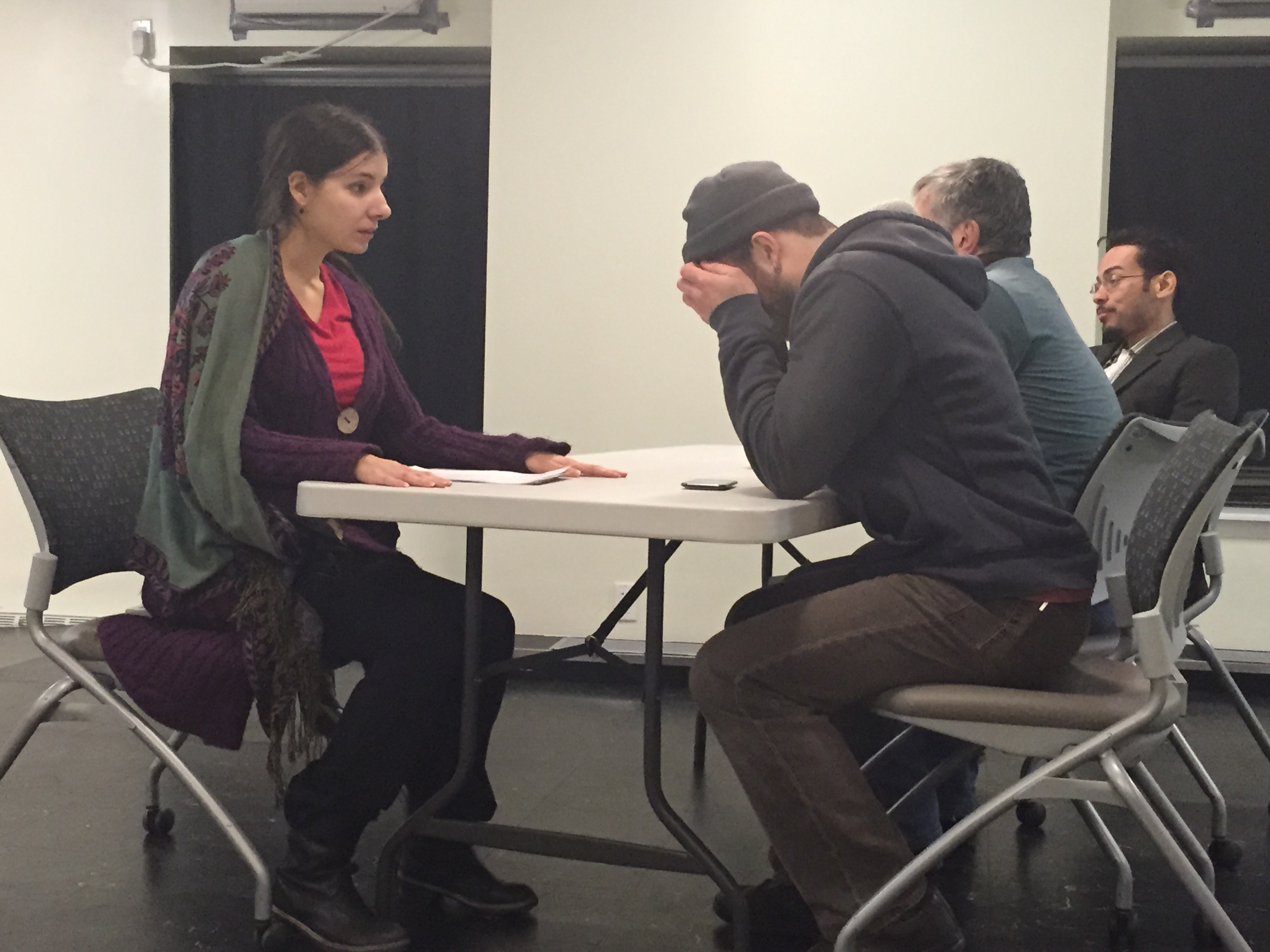 Adriana is trying her best to talk to an hyper-emotional Pining For Ex Guy played by Justin Hoch in Becky Byers' Speed Date.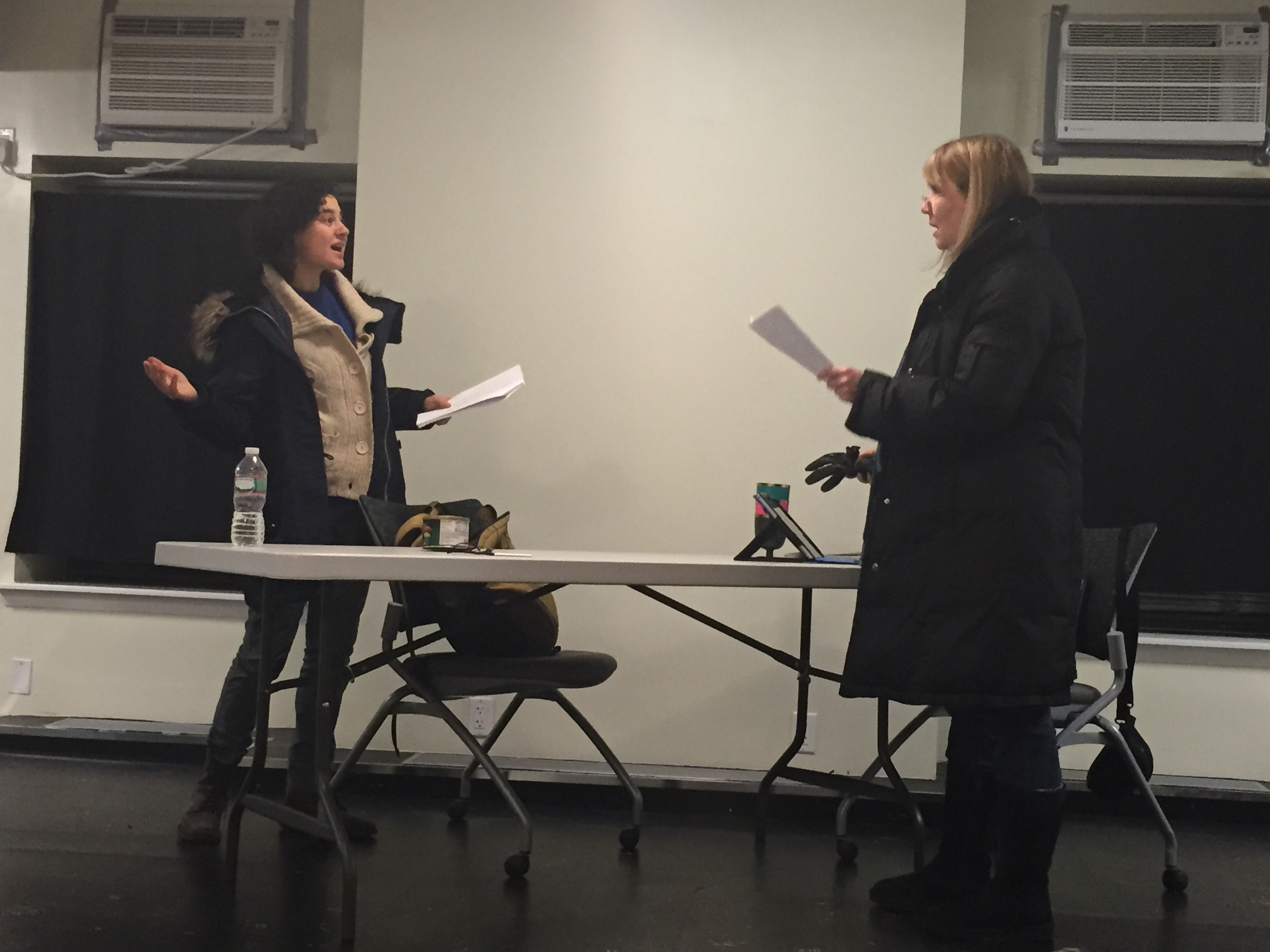 "Fair? Yeah, well I'm a Zombie. How's that for fair?" (Jason Tseng's Outbreak)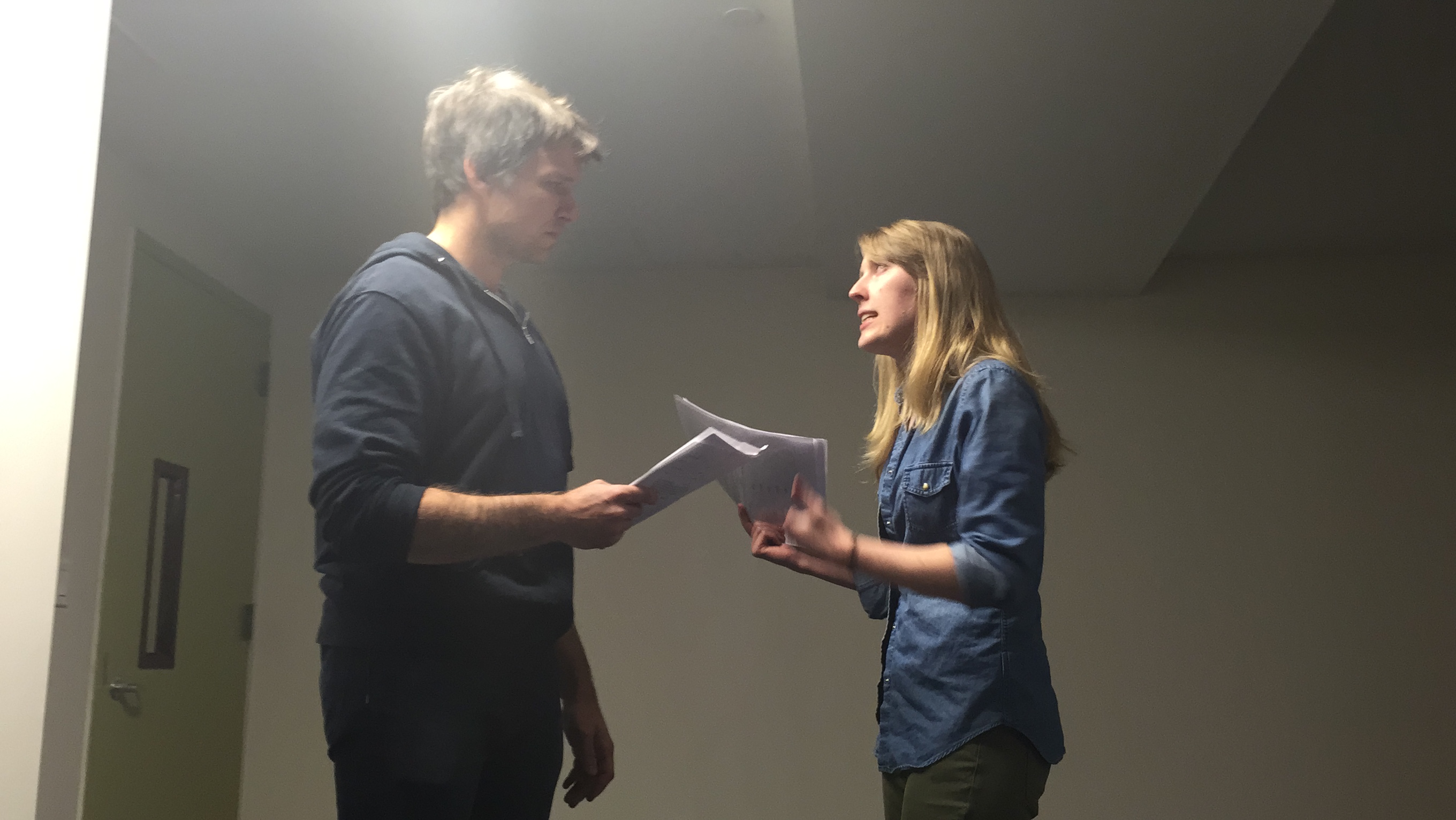 In Gus' play New Year, there was a meta moment where Anne's character talks about leaving New York when, in real life, Anne is moving to Chicago.
Bon Voyage!