Flux Sunday, 1/25/15
(Photos and post by Rachael Hip-Flores.)
On January 25th, a super band of theater artists braved the cold to get in one last Flux Sunday before super storms and Super Bowls took over the tail end of January. Science and art flew through the air like snowflakes made of footballs with scenes from Jason Tseng's Outbreak and Andrea Lepcio's The World Avoided.
Playwrights: Jason Tseng (Outbreak), Andrea Lepcio (The World Avoided)
Directors: Christine Zagrobelny, Rachael Hip-Flores
Actors: Justin Hoch, Emily Hartford, Ned Massey, Alexis Thomason, Isaiah Tanenbaum, Adriana Jones, Matilde Keizer, Beth Litwak, Adam Swiderski
Highlights included…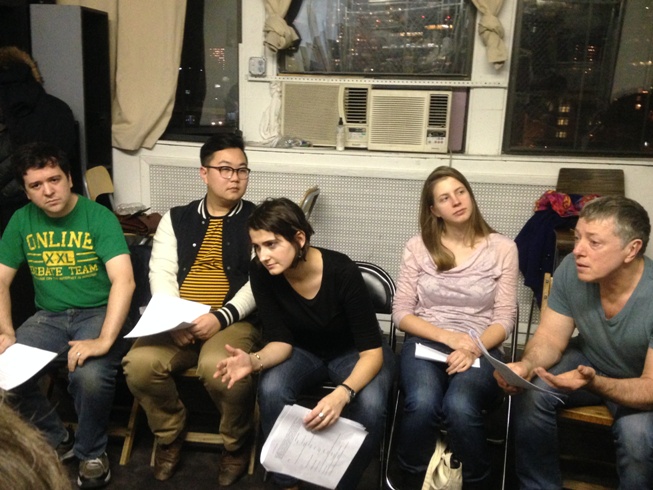 …what was, …perhaps, among the Fluxiest debuts in history, Andrea Lepcio brought in the first scene of her work in progress, "The World Avoided" which featured 7 actors playing 18 characters –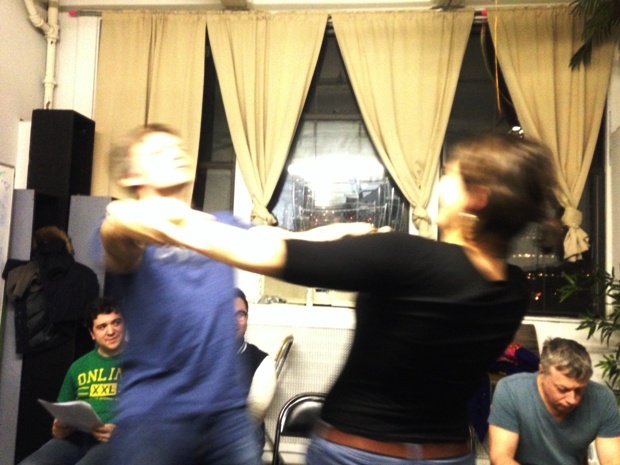 – 19, if you count the wormhole. Hats off to Adam, Matilde, Justin, Ned, Emily, Isaiah (with special appearances from Christine, and Jason), and Andrea for making that bit of theater magic happen.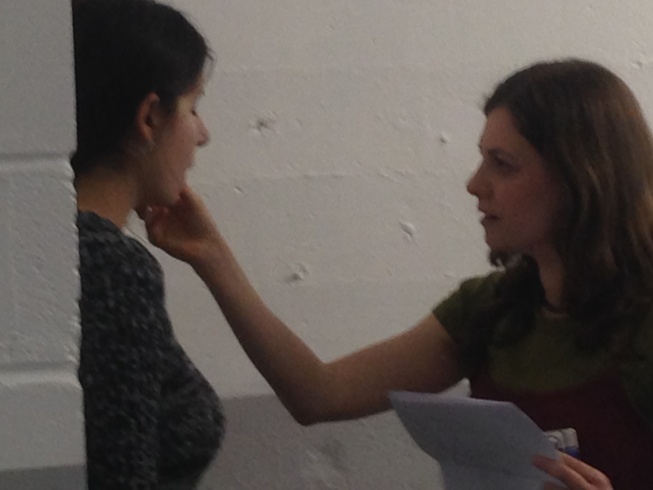 …falling even deeper in love with the post-Zombie world of Jason Tseng's Outbreak and physically immersing the audience in it with some travelling staging. Who wouldn't want to meet Alexis's crazed cult leader Hex in a dark alley? And props to Adriana and Beth for pulling of one of the most psychologically torturous zombie biting scenes in recent memory. Have fun y'all!