OUR OPTIONS HAVE CHANGED Sneak Preview Recap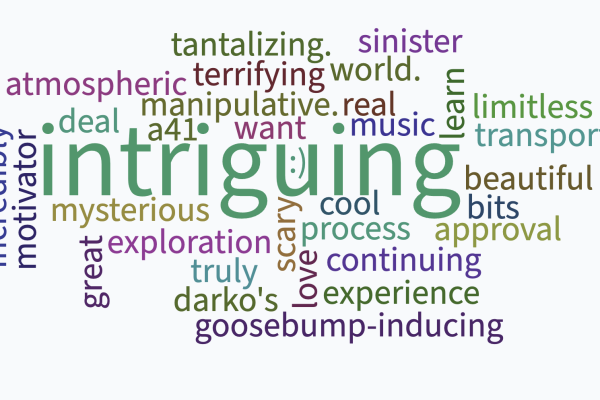 (The word cloud above was created by those who attended the sneak preview of Our Options Have Changed.)
Thank you to everyone who attended our sneak preview of Our Options Have Changed on Sunday the 19th! You can learn more about the preview here, and more about the upcoming immersive phone experience here.
Can't wait for the full experience to drop? Check Our Options Have Changed on TikTok and the Holistic Wellness Hopeline on Instagram for more teaser content.
Regret missing the sneak peak? Here is co-lead artist Emily Hartford talking about the genesis of Our Options Have Changed:
The first summer of the pandemic, Corey, Will, Jason Tseng and I participated in a cohort hosted by the Orchard Project called the Liveness Lab—where we had the opportunity to explore with a wide range of theatre artists, and we looked at a ton of different tools, tech, structures, and ideas for creating works of "liveness" in this time when theatres were closed.

The four of us were drawn to create something that would use interactivity, and audience choice, to recreate that sense of 'presence' that we were all missing from theatre.
Here's Corinna Schulenburg, one of the actors and writers on the project, talking about building out the larger world of Our Options Have Changed:
"So, by the time I got involved in this wildly unique project, there was already a lot of exciting content. And I found myself getting more and more curious about the world that these voices inhabited. Was it our world? Was it a world adjacent to ours? Or was it a completely different thing? Because each of those choices would mean something different for the participant's experience. And how much, if at all, could the participant change this world through the choices they make on the Hopeline? That led to questions about the voices themselves. Were they just voices, giving an experience to the caller but not otherwise important, or did they have their own agencies and agendas?"
We can't wait to share the full experience with you once it launches in early 2022!